LAWRENCE REC DEPT ADULT SPORTS: Welcome
LAWRENCE REC DEPT ADULT SPORTS Leagues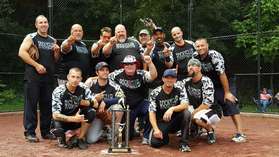 2016 Sunday Softball League Champs - Rocky Club
Rocky Club wins the Sunday Softball League!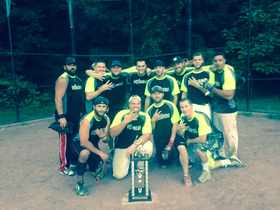 2016 Men's Softball Champs - The Bombers (4 years in a row)
To: Women Volleyball coaches:
The Lawrence Recreation Department will hold a meeting on Wednesday September 21, 2016 starting 6:00PM at 200 Common Street ( basement Room 8).
It is very important that a representative from your team be present at this meeting. We will be discussing : Rules, Schedules, Fees, Officials.
We are looking to start the league on Wednesday October 19 2016. If you have any questions please feel free to call me at (978) 620-3252
Welcome to the home page for the Lawrence Rec Dept Adult Leagues. Check here often for updates and league news. Be sure to call or email Nelson Ortiz the day after your game with the results. We want to provide current standings and information at all times, and we need your help.
CLICK ON THE LATEST NEWS LINK TO THE LEFT TO SEE PHOTOS OF ALL OF OUR CHAMPIONSHIP TEAMS FROM 2008 THROUGH 2015!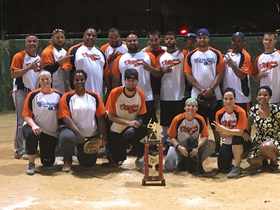 2016 Summer Coed Champs - Celebration Club