LAWRENCE REC DEPT ADULT SPORTS Leagues
2014 Women's Volleyball Champs - British Club
Tuesday, April 15
2014 Volleyball Champs!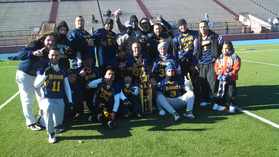 2013 Fall Flag Football Champs - Da Fellas
IMPORTANT SIGN-UP DATES FOR 2014
WOMEN'S FAST PITCH--- MONDAY MARCH 31 5:30PM at J.Brians this will be an informational meeting for coaches. We are looking to start the league in June until August you must be 18 years of age to play in league. I will keep you posted on the progress of the league, all games will be played at the new Lawrence High softball field on Thursday's starting at 6:00pm.
Welcome to the home page for the Lawrence Rec Dept Adult Leagues. Check here often for updates and league news. Be sure to call or email Nelson Ortiz the day after your game with the results. We want to provide current standings and information at all times, and we need your help.
CLICK ON THE LATEST NEWS LINK TO THE LEFT TO SEE PHOTOS OF ALL OF OUR CHAMPIONSHIP TEAMS FROM 2011, 2012, AND 2013!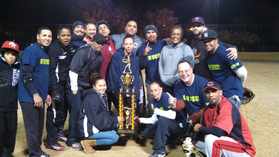 2013 Fall Coed Champs - No New Friendz