Las Vegas Rage-Andy 99: Welcome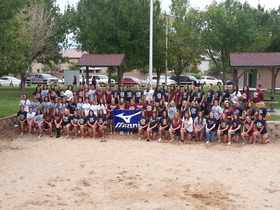 Rage teams--12u-18Gold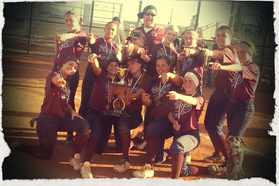 Crazy at the LV JO Classic
LAS VEGAS RAGE
MISSION STATEMENT
To provide the athlete with the skills necessary to compete at an elite level in the athletic arena while balancing the life skills necessary to succeed in the education and business world by including self discipline and respect for themselves and others.
__________________________________________________________________________________
Las Vegas Rage-Andy-Team Values
 Our values are supported by behaviors we demonstrate in our everyday actions on and off the field are:
Respect              -ourselves, teammates, coaches, umpires, and the game itself
Accountability   -for our actions at practice, games, team functions, and school
Growth              -by developing our players and coaches through training and education
Excellence         -in everything we do on and off the field, a way of life
 __________________________________________________________________________________
Las Vegas Rage-Andy-Team Goals
Represent our team and organization as an elite program by demonstrating; behaviors supporting our values, sportsmanship, and our abilities while playing competitive softball.
Assist players in achieving their own personal goals in softball, school, and recruitment by providing constant positive involvement.
Give players the opportunities to become leaders on and off the field by promoting community involvement through volunteer work or community givebacks.
Educate our players with the best training available to increase their knowledge, skills, and abilities, which will provide them the best opportunities for college recruitment.
__________________________________________________________________________________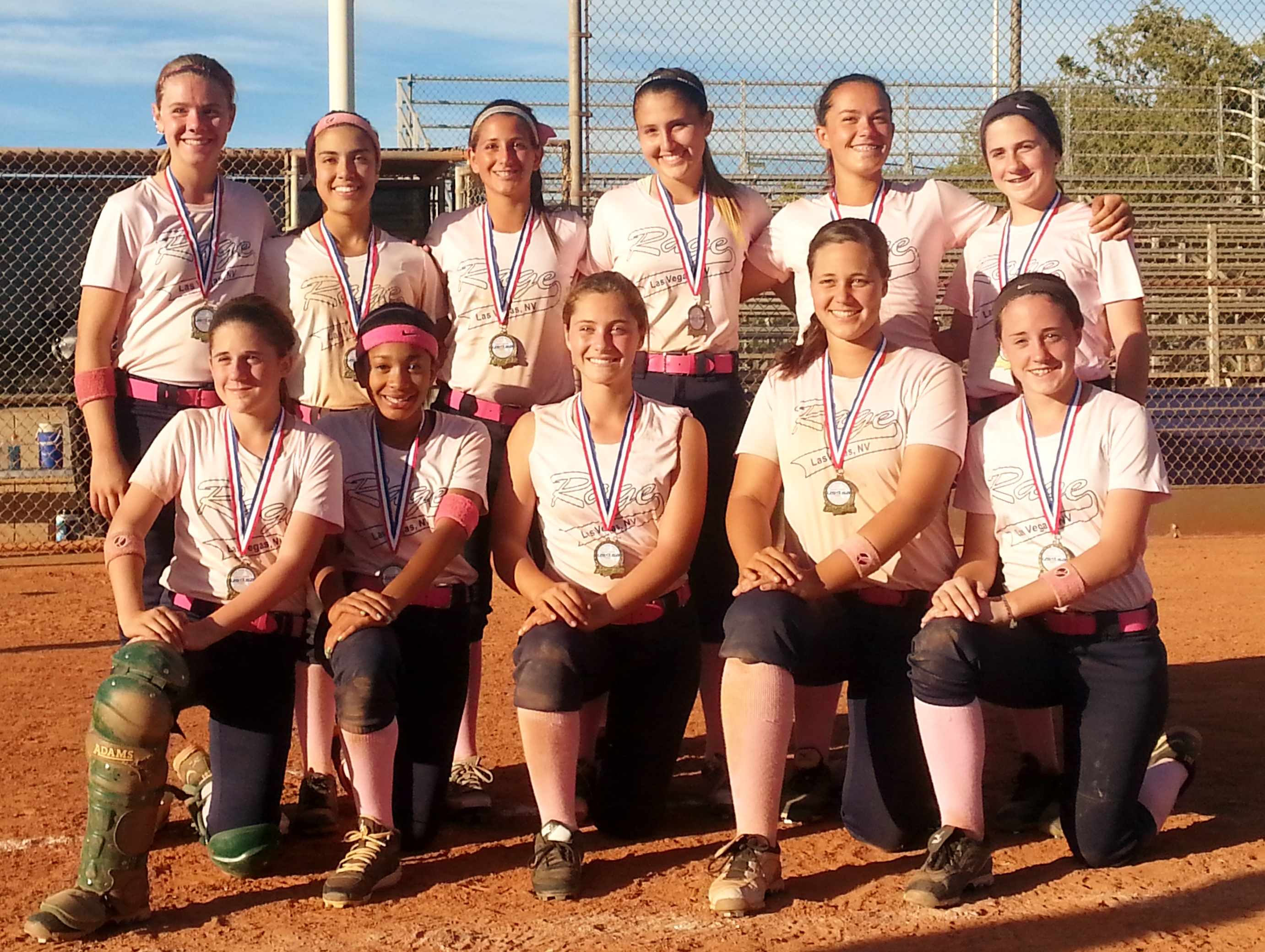 Monster Mash Champions. Oct 26-27 2013 
Fall 2013 Season
For the first tourney of the Fall season RAGE-Andy chose the TCS Fall Classic in West Covina CA on September 21-22.  Pool play went well and finished 2-1 as a 3 seed despite scoring 26 and allowing 11.  The team was ready for bracket play on early Sunday morning.  They won 3 straight with hot bats and outscored their opponants 31-4.  That took the team into the Championship game which was a battle through 7 innings tied most of the game.  Rage-Andy took second after losing 3-2 in the Championship finishing 5-2 for the weekend.
Second tourney Rage-Andy played up in 16's in the Southwest Showdown in Las Vegas on October 5-6 2013.  Lost the first game on Sunday to send us to the consolation bracket, but then played strong to get to the consolation Championship game.  Won the Consolation Championship 9-0 to finish the tourney at 4-2.
Third Tournament was the Gift 4 Kids on October 19-20 2013.  Finished 6-0 as undefeated Champions.
Fourth tourney, Monster Mash, was in Phoenix AZ on October 26-27 2013.  We won this tourney last year as LV eNVy and returned this year as Las Vegas Rage.  We finished 6-0 to win the tourney for a second year in row.  Elimination day Sunday showed great defense only allowing 1 run in 3 games to finish as Champions.
Fifth tourney, The FroShow Showcase, was in Phoenix AZ on November 8-10 2013.  The team played well against some top teams.  We finished 4-1-1. 
Sixth tourney, Socal National Showcase, was in West Covina CA on Nov 23-24 2013.  We again saw some top teams from all over.  The games were well played and we finished 3-2.
Seventh tourney, Winter Classic, was in Las Vegas NV on November 30-December 1 2013.  This was the last tourney of the season and the girls played great.  Won 6 straight only allowing 7 runs in those games to head to the Championship Game.  We lost the championship game to finish 6-1 and 2nd place to end the season.
_______________________________________________________
    Please feel free to call or email us if you have any questions about our program:
    Coach Andy Henricksen 401-1856  mailto:  LVRA@cox.net     
    Coach Paul Benoit 370-8086   PowerAlley@lvcoxmail.com 
Visit  POWER ALLEY  located at
Phone 629-HITZ(4489)
THANK YOU to all of our sponsors!!  Please stop by our sponsors page and support the great companies and organizations that help Las Vegas Rage-Andy's girls do what they love.....travel & play softball!!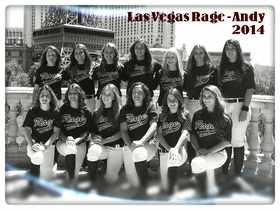 Las Vegas Rage Andy on the Strip
Hall of Fame
Team Section
click above link for player roster and tournaments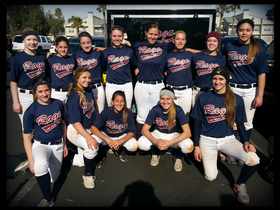 Rage-Andy girls on saturday. Finished 4-1 in the 16u USA Preps Showcase.
Friday, January 17
1st Tourney of the 2014 Season-USA Preps 16U in Las Vegas
Sunday, December 22
A holiday message from the Fall 2013 Rage-Andy Girls
Tuesday, December 10
Rage-Andy Final 2013 Tourney
Way to end the Season finished 6-1 in the Winter Classic. Thank you ladies for another GREAT Fall Season. Once we wrap up this week of tryouts and the end of season party this weekend we will be off until Janury 7th. Two practices then our first Showcase tourney of 2014 is January 10th-12th.
Sunday, September 29
TEAMWORK
The ladies from Rage-Gold and Rage-Andy after painting graffiti on walls. 80 gallons of paint used and we are not sure how much they got on themselves. GREAT DAY!!!!! Thank you!!!!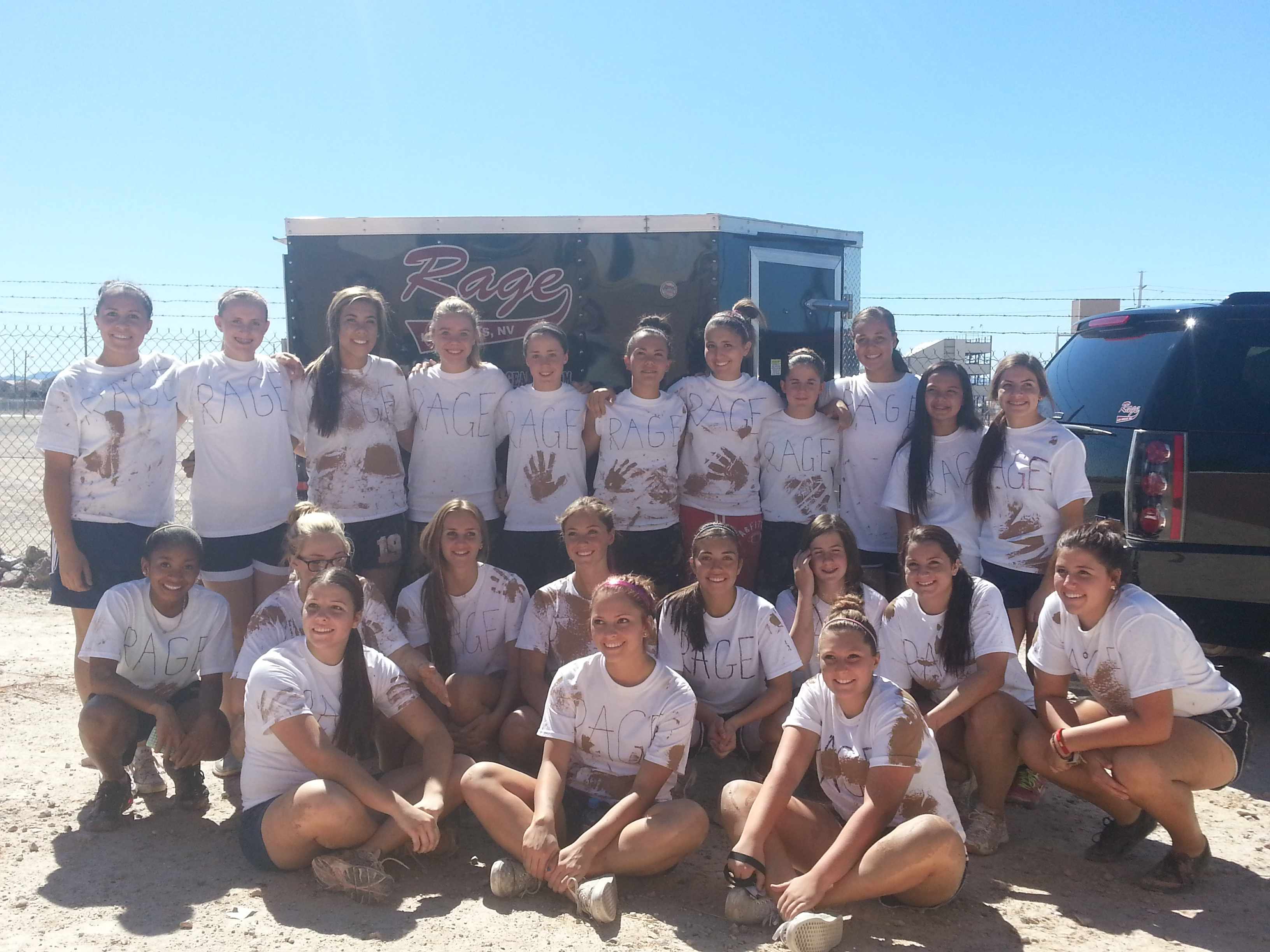 Monday, November 25
Rage-Andy Girls after a Great Showcase Weekend in Socal
Only one tourney left for 2013. We will be in Las Vegas this weekend for the local tourney. Good luck girls and great job last weekend!!!!!!!!!!!