Las Vegas Rage-Andy: Welcome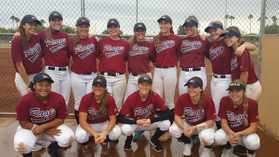 Fall 2015
LAS VEGAS RAGE
MISSION STATEMENT
To provide the athlete with the skills necessary to compete at an elite level in the athletic arena while balancing the life skills necessary to succeed in the education and business world by including self discipline and respect for themselves and others.
---
Las Vegas Rage-Andy-Team Values
 Our values are supported by behaviors we demonstrate in our everyday actions on and off the field are:
Respect            -ourselves, teammates, coaches, umpires, and the game itself.
Accountability  -for our actions at practice, games, team functions, and school.
Growth             -by developing our players and coaches through training and education.
Excellence        -in everything we do on and off the field, a way of life.
---
Las Vegas Rage-Andy "Team Goals"
Represent our team and organization as an elite program by demonstrating; behaviors supporting our values, sportsmanship, and our abilities while playing competitive softball.
Assist players in achieving their own personal goals in softball, school, and recruitment by providing constant positive involvement.
Give players the opportunities to become leaders on and off the field by promoting community involvement through volunteer work or community service events.
Educate our players with the best training available to increase their knowledge, skills, and abilities, which will provide them the greatest opportunities for college recruitment.
---
Please call or email us if you have any questions about our program or our players.
Coach Andy Henricksen  702-401-1856   LVRA@cox.net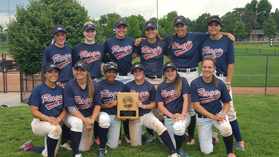 TCS Sparkler 3rd place
Superheroes
Team Section
click above link for player roster and tournaments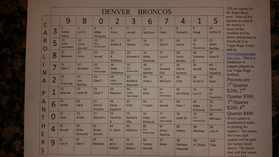 Superbowl 2016
Saturday, February 6
SUPER BOWL 2016 Fundraiser
Check your numbers and follow the Big Game. Best of luck and thank you for your support of Las Vegas Rage student-athletes.
Wednesday, August 19
Rage-Andy Fall 2015 Announcements
Congratulations to Brittany Henricksen #01, Breanne Henricksen #02, Bryce Henricksen #03, Brianna Benoit #07, and Katerina Anthony #27 all were picked up with Las Vegas Rage Gold-Team Mizuno at the 18u PGF Premier Nationals. All 5 have joined Rage-Gold. We also Congratulate Samaiya Montgomery #04 on being selected by 18u Rage-Julia. We will miss you ladies and wish you the best on your new teams.
We are excited to announce our Fall 2015 Roster that is filled with talent.
Sophia McCann #32 (team captain)
Kate Enzweiler #27 (team captain)
Buggy Stanley #00 Makena Martin #05 Taylor Beaman #07
Seanna Simpson #15 Caitlyn Stevenson #22
Jillian Bartley #28 Jessica Nimmo #43 Camden Zahn #50
Dru White #55 Mak Solis #77