Admin

Last updated

12-04-13 11:01 AM

Lake Area Runners

Jerry Forest

P. O. Box 1905

Lake Charles, Louisiana

70602
No Race Day Registration - Registration is now closed
Welcome to the Lake Area Runners Web Site!
LAR's 2013-2014 Platinum Sponsors



Johnnie's Paint & Body Tri Running Ainsley's Angels ASAP Glass

Ward Chiropractic


2013-2013 Gold Sponsors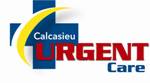 Strong Point Enterprises Safety & Survival Equipment Click Here

LAR News

Attention: SWAMP STOMP INFORMATION!
Registration is now closed - We're full! NO RACE DAY REGISTRATION
The state is limiting participation at Sam Houston for the Swamp Stomp 1/2 Marathon to the 150 runners. Therefore, there will be no race day registration, and we will accept only the first 150 pre-registrations. This year, in addition to the cotton entry t-shirt, finishers will recieve a performance t-shirt and a finishers medal. We'll pay entry for runners to the park and serve something hot for runners after the run. Note, people who are not running the race should pay their own way to the park, and will have to pay to eat as well. Age group awards are mugs and given in 5 year groups.

Swamp Stomp Lottery Winners - LAR sponsor Stanley Caldarera of Jonnies Paint and Body has onated his 4 entries. And the winners are: Ashley Courvelle, Rooster Rossiter, Michael Williamson, and Terry McCay!

Contact Jerry at runbluesrun@aol.com for questions.


NEW! Follow LAR on Twitter @LakeAreaRunners for up to the minute race information

Hump Day Run
Fun run from TriRunning each Wednesday at 6:00pm. Come join us!

2013 - 2014 LAR Sponsors:

Platinum Sponsorship - $500
- Logo on all LAR race shirts, featured large
- Prominent logo on this website identifying you as a Platinum Sponsor (>1000 hits/month)
- Ad space in each addition of our new edition of the LAR newsletter, On the Run
- 4 free entries to every LAR event

Gold Sponsorship - $250
- Logo on all LAR race shirts
- Logo on this website identifying you as a Gold Sponsor
- 2 free entries to every LAR event

More information on sponsorship: CLICK HERE

Volunteer Incentive Program
Volunteer for three races in a year and recieve a very nice technical jersey (Under Armor or equivalent) for your efforts. You can sign up through active.com for the races of your choice.

2014 Triple Crown
LAR is proud to bring back our triple crown race: 3-miler, 4-miler, and 5-miler. We'll have special prizes for overall male and female top finishers and a 1 time special entry fee. Watch here for more details.

Membership Run August 23rd at MSU stadium Cowboy Club. Pictures now posted on our facebook page. Couldn't make the run? Send in application found HERE

5 Miler Past Winners (Updated for 2012)

Check out our facebook page 'Lake Area Runners'!

Click Here to access the LAR results database

LAR Races

2013-2014 Race Fees
The board has voted in the 2013-2014 race fees. All LAR races are $15 for LAR members, $20 for non-LAR members, and $30 for everyone race day, expect for Swamp Stomp. Watch here for more, we are working on our first full marathon for this running year.

About LAR Races
LAR is a not-for profit organization. Any fees in excess of expenses are returned to the club to cover debts, improve our events, and provide benefits for our members. Volunteers are always welcome.

Substantial discounts for LAR members & family. Membership open at August membership run and closes in October each year.

LAR races always have substantial discounts for on-line pre-registration.
On-line or race day registration only for LAR races; no mail in applications.

Kids under 12 and over 65 always run our events free (no t-shirt option)

T-shirts guaranteed for pre-registrants only. All results are finalized by the race director the day of the event.

More information, or to volunteer, email webmaster: runbluesrun@aol.com

LAR Annual Membership Run
Pictures posted on facebook. Couldn't make the run? Send in application found HERE

2nd Annual Run Forest Run 5K
Results now posted HERE

Spooky Trail Run
Results now posted HERE

Ainsley's Angels Swamp Stomp 1/2 Marathon
When: 7:30am, December 14, 2013
Where: Sam Houston State Park
More Info: We're full, registraton is closed. NO RACE DAY REGISTRATIONS

St. Patricks Day 3-Miler
Results now posted

Contraband Days 5-Miler
Results now posted

4-Miler on the 4th
Results now posted

Non-LAR Races


CASA Superhero 5K Run
When:
7:00am, November 16, 2013


Where:

Clairborne West Park IH10 near Cow Bayou Orange County, TX
More Info: http://www.advocates-4-children-inc.org/
Turkey Trot 5K and Kid-K
When: 8:30am, Saturday, November 23, 2013
Where: Enos Derbonne Sports Complex, Lake Charles, LA
More Info: Web site: http://www.turkeytrotswla.com/; Email: info@turkeytrotswla.com;
Facebook: https://www.facebook.com/TheGreaterLakeCharlesRotaryClubTurkeyTrot?ref=ts&fref=ts;
Telephone: (337) 274-5301 ("Rick")

Race To The Lake 10K @ 8:00 am
When: Saturday, November 23, 2013
Where: Ponchartrain Center at Lake Town
Suburb of New Orleans, LA
More Info: register on Eventbrite
Registration Link: http://racetothelake.eventbrite.com/

Lasalette Missionaries Run for the Son 5K & 1Mile Fun Run
When: March 29, 2014
Where: Heritage Square, Sulphur, LA
More Info:

OLQH Run for Others 5K
When: May 3, 2014
Where: OLQH School, Lake Charles, LA
More Info: Look back here

Glad Tidings 5K
When: 8:30am, June 28, 2014
Where: Glad Tidings Church, Lake Charles, LA
More Info: http://www.gladtidingschurch.com/ https://www.easytithe.com/f/?k=TJOO6D808JHHVVCM

Friday, November 8
Spooky Trail Run 10 Miler 2013 Results
Saturday, October 26
Panther 5K Overall Results 10/26/13
Saturday, October 26
Panther 5K Gender Results 10/26/13
Saturday, October 26
Panther 5K Age Group Results 10/26/13
Saturday, October 26
Panther 10K Overall Results 10/26/13
Saturday, October 26
Panther 10K Gender Results 10/26/13
Saturday, October 26
Panther 10K Age Group Results 10/26/13
Saturday, September 14
Run Forest Run: September 14, 2013
Friday, July 5
4 for 4th 4 Miler, July 4, 2013
Saturday, May 11
Contraband Days 5-Miler Gender Results 2013
Saturday, May 11
Contraband Days 5-Miler Overall Results 2013
Saturday, May 11
Contraband Days 5-Miler Angel Results 2013
Saturday, March 23
Athletes Corner St. Patricks Day 3-Miler, March 23, 2010
Sunday, March 10
Lasalette Run for the Sun 5K March 9, 2013
Sunday, March 10
Coushatta Farmers Market 10K March 2, 2013
Sunday, March 10
Coushatta Farmers Market 5K March 2, 2013
Saturday, December 8
Swamp Stomp 1/2 Marathon - 2012 Overall
Saturday, December 8
Swamp Stomp 1/2 Marathon - 2012 Gender Results
Saturday, December 8
Swamp Stomp 1/2 Marathon - 2012 Age Group
Saturday, October 27
ICCS Panther 5K October 27, 2012 Overall Results
Saturday, October 27
ICCS Panther 5K October 27, 2012 Gender Results
Saturday, October 27
ICCS Panther 5K October 27, 2012 Age Group Results
Saturday, September 1
Run Forest Run 5K 9/1/12 Overall Results
Saturday, September 1
Run Forest Run 5K 9/1/12 Gender Results
Wednesday, July 4
4 for 4th 4 Miler July 4, 2012
Saturday, May 12
36th Contraband Days 5Miler Overall Results
Saturday, May 12
36th Contraband Days 5Miler Age Group Results Results
Monday, April 23
Sulphur Skeeter Overall Results 4/21/12
Monday, April 23
Sulphur Skeeter Age Group Results 4/21/12
Monday, March 26
Free to Breath 5K Overall Results March 24, 2012
Monday, March 26
Free to Breath 5K Age Group Results March 24, 2012
Monday, March 26
Free to Breath 5K Gender Results March 24, 2012
Saturday, March 17
St. Patricks Day 3Miler March 17, 2012 Overall Results
Saturday, March 17
St. Patricks Day 3Miler March 17, 2012 Age Group Results
Saturday, March 17
St. Patricks Day 3Miler March 17, 2012 Gender Results
Monday, January 2
Strides for St. Nicholas 5K Results, 2011
Tuesday, December 13
Swamp Stomp 1/2 Marathon Overall Results 12/10/11
Tuesday, December 13
Swamp Stomp 1/2 Marathon Age Group Results 12/10/11
Monday, December 5
ICCS Panther 10K Results
Sunday, November 13
Running Water 2.6 Miler November 12, 2011
Sunday, November 6
Barbe Soccer 5K Results 2011
Saturday, October 29
Results Spooky Trail Run 2011
Monday, July 4
4 for 4th 4 Miler July 4, 2011
Saturday, May 7
American Press Contraband Days 5Miler 2011 Overall Results
Saturday, May 7
American Press Contraband Days 5Miler 2011 Age Group Results
Saturday, May 7
American Press Contraband Days 5Miler 2011 Gender Results