LM Lions 2018: 3rd Grade Season Stats

Holiday Hoops Tournament December 2008
Monday, March 16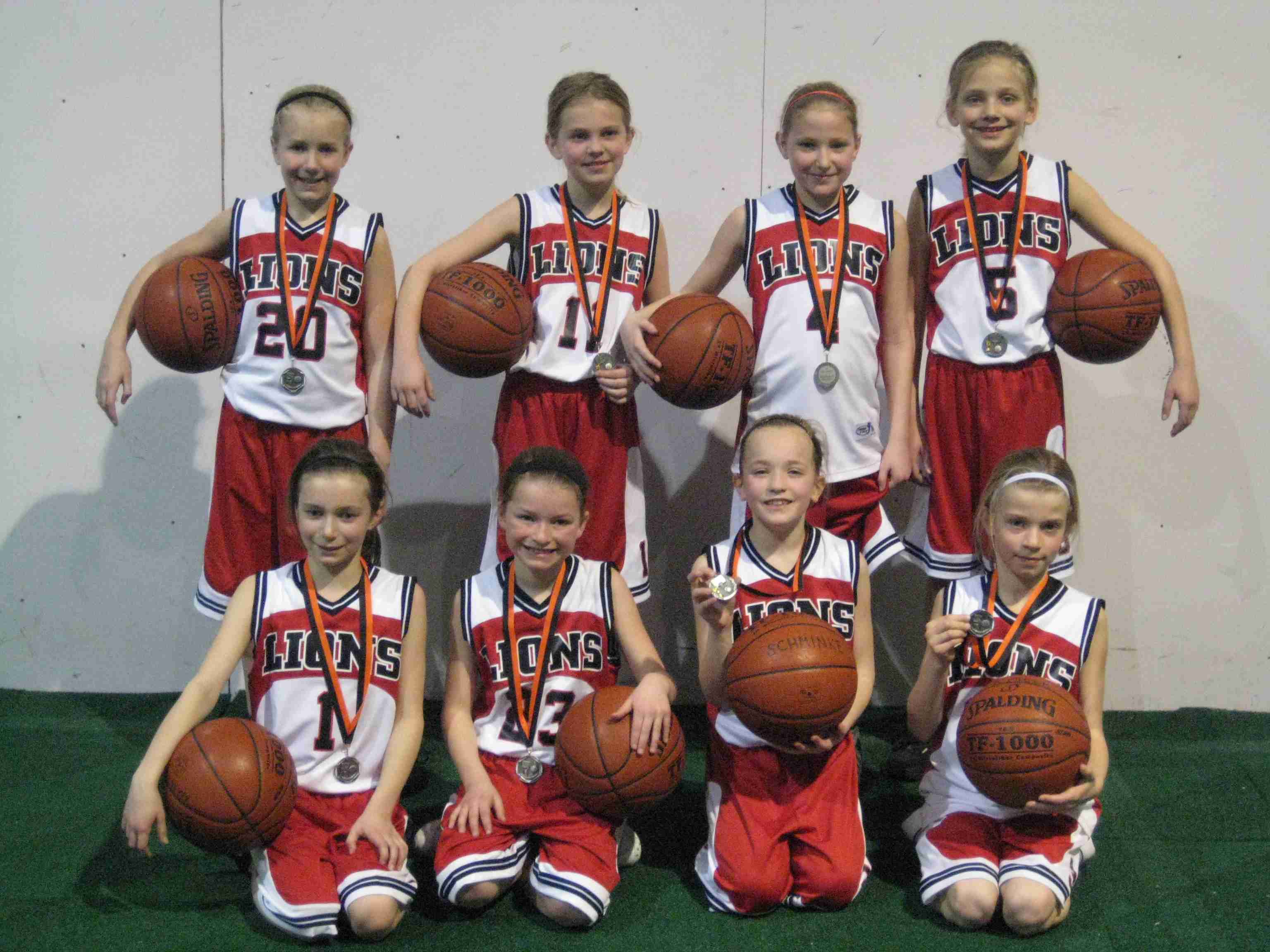 Zone Shootout March 2009
Our 3rd Grade Season Highlights!
LM Lions 3rd Grade Select Basketball Team
October of 2008- Eight girls from the Linn-Mar school district came together to form the LM Lions Select Basketball Team. They competed in the fall Y-League 4th grade divsion, Salvation Army Competitive League in the winter of 2009 and played in 4th grade tournaments finishing their season with great accomplishments and learning experiences.
Highlights of a 13 Win - 7 Loss Season!
*Fall 2008 Y League 4th Grade Division- Went 5-1!
*Winter 2009 Salvation Army League- Went 4-1!
*Three 4th Grade Tournaments- Went 4-5!
Most impressive fact about our 20 game season is that only 5 games were versus 3rd grade teams, the rest were versus 4th grade teams. We were undefeated 5-0 versus 3rd grade teams. --- Very impressive start!!
Great Season!!
Mike and Tim
+++Weekly Recaps of Our 3rd Grade Season Games+++
Lions Finish Strong at The Zone Shootout!
After a four week layoff from game competition the Lions finished their 3rd grade season at the Zone Shootout. We were the only 3rd grade team in the tournament and we played real well going 2-1. Our game results were as follows:
LM Lions 3rd- 9 Cascade 4th- 20
LM Lions 3rd- 8 LM Thundercats 4th- 5
LM Lions 3rd- 12 Hot Shots 4th- 7
Not overly high scoring games as the defenses were tight. A couple of notables-- We came from behind in beating the Thundercats trailing by 4 at halftime and only allowing them to score one freethrow in the entire second half. As for the Hot Shot game, we really got off alot more shots, but many did not fall. They were a much taller team, but our skills were stronger and thus was the difference in the game.
Great finish to the season!!
Go Lions!!
Mike
Bulldogs 4th Tournament Weekend!
This past weekend the Lions played in the 4th grade Bulldogs Tournament. We played against a couple of more experienced teams and competed real hard and competitively.
Our game results were as follows:
LM Lions 3rd- 8 Cascade 4th- 16
LM Lions 3rd- 13 Heat 4th- 15
LM Lions 3rd- 27 Gators 3rd- 14
A couple of notable accomplishments- We won the second half of the Cascade game as we outscored them 8-6! As for the Heat game we were leading at halftime 7-5.
Awesome Experience!
Go Lions!!
Mike
Lions Wrap Up Salvation Army Season Victorious!
The LM Lions played their final Salvation Army league game versus the Springville Oriolles. It was a tight game with both teams playing tough defense. The Lions held in there and won by just a bucket 10-8!!
Great job Lions going 4-1 in Salvation Army play scoring 103 points in 5 games and only allowing 48 from our opponents.
Go Lions!!
Mike
Another Salvation Army Victory!
The LM Lions continue their dominance in Salvation Army play. Our opponent was the CR Gators 3rd whom we had played in the Y league this past fall. We came out strong and fierce leading at half time 18-5. The second half was much like the first as we convincingly won the game 34-11.
I was real proud in our hustle as we played with just 6 players AND on the very large court at the Sports Zone. We are spacing well, dribbling with our heads up and looking for open players.
Great victory and awesome effort!
Mike
LM Lions Continue Salvation Army Win Streak!
This weeks opposition was versus the LM Wildcats 4th. I believe we are getting more comfortable with Salvation Army play! We came out with a lot of hustle and played real tough defense in a low scoring first half winning by just 5-2.
The second half momentum and hustle continued as we limited the Widcats to just one free throw for the entire second half. Our execution in key sets paid off as we went on a run of hitting seven baskets winning the game 19-3!!
Congrats Lions and we loved the hustle each of you gave on the court!
Mike
LM Lions Win First Salvation Army Game!
Coach Tim coached the team to its first Salvation Army Season victory versus the Marion Indians 4th grade team. After a convincing first half lead of 22-8, the Lions continued strong in the second winning by a whoppin' score 32-12!
Congrats Lions on your first SA League game!!
Mike
LM Lions Open Their Salvation Army Season!
This past Saturday the LM Lions competed in their first Salvation Army league game versus the CR Pacers. The Pacers were an older and more experienced team than the Lions and it showed with tough defense and just a little bit more tenacity.
All in all we played well despite losing the game by just 6 points 14-8! I felt we took alot of great shots, but they just didn't fall our way. They will next time!
Great job Lions!!
Mike
LM Lions 3rd Practicing Towards Their Debut in the Salvation Army League!
For the past couple of months the LM Lions have competed in the 4th grade division of the YMCA league, competed in their first tournament and held many practices. This January '09 they will begin their Salvation Army season with high hopes and great prepration.
Good Luck Lions!!
Coach Mike and Tim
LM Lions Go 5-1 in Y-League 4th Grade Division!
Chicago Bulls Theme