.




Tuesday, June 28


Tennessee Mourns Loss Of Iconic Coach



COACH PAT SUMMITT: 1952-2016
KNOXVILLE, Tenn. -- Pat Summitt, legendary Lady Vol basketball coach, mentor and mother-figure to her players; a revered ambassador for her university and state; a trailblazer for women; and a role model for people all over the world passed away Tuesday, June 28, in Knoxville at the age of 64.
Born Patricia Sue Head on June 14, 1952 in Clarksville, Tennessee, Summitt arrived at the University of Tennessee for her first job as a 22-year-old physical education teacher and coach in 1974. As it turned out, the move to Knoxville would be the only one she'd make in her career. She leaves a legacy of greatness and grace that will never be forgotten.
Famous for her intensity, Summitt's competitive fire was reflected in her steely blue eyes and an icy stare that often connected with, and strengthened the resolve of, her student-athletes. Conversely, she possessed warmth and humor that demonstrated, in a motherly way, that her critiques were from the heart of someone who truly cared. They were simply methods of coaxing the very best she could get out of young women for whom she was responsible and preparing them for the rigors of the game and life.
More than once, she reflected, "they don't care how much you know until they know how much you care."
Summitt served as head coach of the Lady Volunteers for 38 seasons and recorded an astounding overall record of 1,098-208 (.840). She made the UT program known and respected worldwide for its standard of excellence.
Her incredible body of work in that regard earned her the title "Naismith Women's Collegiate Coach of the Century" for the 1900s. It was a hallmark achievement for a leader who received a plethora of national (seven times) and SEC coach of the year (eight times) accolades during her career.
So respected as a women's college coach was Summitt, she was viewed as being equally capable of coaching men and was occasionally mentioned as a candidate to do so. UT and NFL great Peyton Manning told Summitt he always wished he could have played for her. He alluded, if she had pursued that path, that she had the traits necessary to be a successful football coach as well.
Summitt's passion, though, was developing young women into champions, graduates and successful citizens, and she did it better than anyone ever had. Her example served as motivation that girls could do anything they put their minds to if they were willing to put in the work. The growth in the game of basketball is just one area where her influence is evident.
The first NCAA basketball coach to reach the 1,000-win plateau, her victory total still stands as the most in NCAA Division I women's or men's hoops history. She accomplished that feat despite early retirement from the game on April 18, 2012, after revealing she was suffering from early-onset dementia, Alzheimer's type, less than a year earlier on Aug. 23, 2011.
Summitt served as head coach emeritus since 2012 and also devoted her time to raising awareness worldwide about Alzheimer's disease through the Pat Summitt Foundation and its highly-successful "We Back Pat" campaign. Her willingness to bravely share her fight against the illness allowed Summitt a platform where her courage impacted fund-raising efforts and gave hope to millions who are affected directly or through a loved one.
The uncommon valor Summitt demonstrated while facing her toughest foe earned her even greater admiration than she had attained as a hall of fame coach. President Barack Obama honored her with the Presidential Medal of Freedom. She received the Arthur Ashe Courage Award. The tributes continue to this day and will for some time to come.
During her illustrious career, Summitt's teams made a record-setting 31-consecutive NCAA Tournament appearances, winning eight NCAA National Championships and finishing second five times while playing in 22 NCAA or AIAW Final Fours. UT recorded the very first three-peat in NCAA Division I women's basketball, seizing national titles in 1996, 1997 and 1998, with the third of those squads cruising to a school-best 39-0 record.
She also guided the Big Orange to 16 SEC regular-season titles and 16 SEC Tournaments, including victories in the first-ever SEC tourney in 1980 and her final one as head coach in 2012. Tennessee was a dominant 458-69 (.869) vs. SEC opponents during her tenure, including 69-17 (.795) during tourney play.
Summitt, who won silver as a player at the 1976 Olympics and coached the 1984 U.S. team to gold, directed 14 players at UT who made Olympic Teams. She developed 21 WBCA All-Americans and 39 All-SEC players. She sent 39 Lady Vols to the WNBA, including 15 drafted in the first round and three picked No. 1 overall.
Using the attributes of discipline, hard work and sacrifice she learned while doing chores as a child on her family's farm, Summitt taught her players to embrace and embody those traits and, along the way, established a code of conduct she called her "Definite Dozen."
They are: Respect yourself and others. Take full responsibility. Develop and demonstrate loyalty. Learn to be a great communicator. Discipline yourself so no one else has to. Make hard work your passion. Don't just work hard, work smart. Put the team before yourself. Make winning an attitude. Be a competitor. Change is a must. Handle success like you handle failure.
Those tenets weren't tailored solely for the basketball court. Summitt knew they were applicable to the classroom and for the rest of the players' lives, ensuring that she was developing educated, self-sufficient young women to send into the world.
Furthermore, she empowered her players by providing a strong parental presence and creating a family atmosphere where student-athletes from all backgrounds felt at home.
As a result, not only was Tennessee highly successful on the hardwood, the program was perfect in graduating players. All 122 Lady Vols under her watch who completed their eligibility at UT earned degrees.
At the time of her retirement, 78 individuals who were mentored in the UT program by Summitt occupied basketball coaching or administrative positions. Among them is Tennessee's current head coach, Holly Warlick, who played for Summitt from 1976-80 and coached beside her from 1985 to 2012.
Summitt's accomplishments as one of the game's greatest teachers resulted in basketball courts being named in her honor (at Tennessee and her alma maters UT Martin and Cheatham County H.S.). She was named to no fewer than eight halls of fame, including the Naismith Memorial Basketball Hall of Fame and the Women's Basketball Hall of Fame. Streets bear her name in Knoxville and Martin. A statue and plaza were constructed near Tennessee's Thompson-Boling Arena in 2013.
Just up the street on the UT campus from Pat Summitt Plaza resides another statue, the Torchbearer, whose outstretched arm grasps a torch perpetually aflame. The iconic monument in Circle Park symbolizes the university's Volunteer Creed, which states "One that beareth a torch shadoweth oneself to give light to others."
As a coach, mentor, mother-figure, ambassador, trailblazer and role model, Pat Summitt was a living torchbearer. Hers is a light that also cannot be extinguished.
Monday, May 23
Nneka Ogwumike is 'Glue' for Los Angeles Sparks


Nneka Ogwumike is averaging 16.0 points and 8.0 rebounds this season, including 25 points and 15 rebounds Saturday at Madison Square Garden.

LOS ANGELES -- Nneka Ogwumike is not on summer vacation. Even if it sometimes seems a little like that to her.

"I guess when I come from overseas, it feels less like a job," the Los Angeles Sparks forward said of her WNBA season. "It's enjoyable, and I look forward to it. It's the highlight of my year."

Ogwumike's other job is in Russia, where she plays for Dynamo Kursk. The switch back home to the United States is understandably pleasant. Especially so now, with the Sparks off to a 3-0 start. They're one of two unbeaten teams (along with Minnesota) as they head into Tuesday's game at Chicago (ESPN2, 7 p.m. ET).

But Ogwumike was just as upbeat in 2015 about her "summer job," even though the first several weeks of the Sparks' season then were anything but fun for her or the team.

A year ago right about this same time, we checked in with Ogwumike and she was very optimistic about the Sparks' potential, despite forward Candace Parker sitting out the first part of the season. But then Ogwumike suffered a sprained ankle in an exhibition game in late May. (The season started in June then, with no major international competition to have to fit in like this year with the Olympics.)

And very little went right for L.A. for nearly two months. Ogwumike missed the first four games as the Sparks lost their first seven. They finally "celebrated" their first win on July 2, Ogwumike's birthday. But the victories remained sparse until both Parker (who was resting) and guard Alana Beard (foot injury) returned in late July.

In August, Ogwumike was out six more games because of a concussion. Still, she finished the regular season averaging 16.5 points and 7.3 rebounds.

"I thought last year was sort of unfair to her, with all the injuries we had and with her missing 10 games," Sparks coach Brian Agler said. "And then trying to play her at the 3 [spot] so much. Now, she'll defend out on the perimeter, but we're going to primarily keep her playing the 4 spot offensively."

L.A. ended up making the playoffs last season but had to face eventual champion Minnesota in the first round. So just as the 2014 season had been tumultuous with Sparks firing coach Carol Ross at the All-Star break, 2015 under Agler had plenty of challenges for L.A., too.

But 2016 -- yes, it's very early -- seems different. In tangible ways -- the Sparks didn't get their third victory last year until July 21 -- and in more intangible ones.

"I really feel like the chemistry has been established," Ogwumike said, even though she and other key players such as Jantel Lavender and Kristi Toliver were late arrivals just before the Sparks' opener. "That doesn't mean we're going to just automatically come in and play well on the court, but it means we get better in practice because we understand each other."



Tuesday, April 26


Candace Parker Disappointed, Will Not Be On US Hoops Roster




Candace Parker was shocked when the two-time Olympic gold medalist learned that she will not be on the U.S. women's basketball roster for the Rio Games.

'I was surprised and disappointed,' Parker said in a phone interview with The Associated Press on Tuesday. 'Having gone to last two Olympics, I know what it means to represent the USA. I wish everybody on the team good luck. The USA is going to win a sixth gold medal.'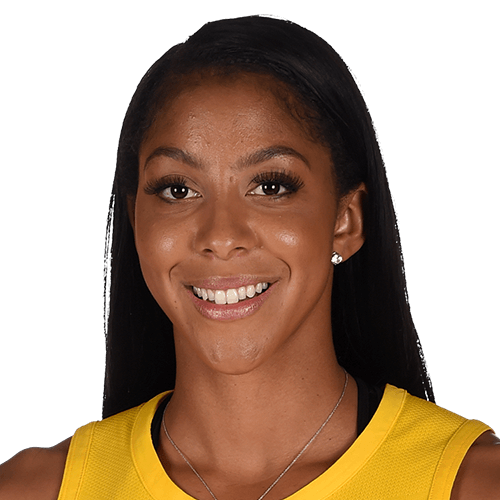 CANDACE PARKER
Parker received a call from national team director Carol Callan last week informing her of USA Basketball's decision.
'I was surprised, very surprised, but it's tough on her,' Parker said. 'I was looking forward to this summer. I played well up until this point. Played well in both camps. I felt like my game is still in its prime.'
USA Basketball declined to comment on Parker not being on team, but is expected to announce the Olympic roster on Wednesday.
Parker helped the U.S. win gold medals in the 2008 and 2012 Olympics. She was the team's leading rebounder in the London Games four years ago. She is a two-time WNBA MVP and was fifth in the voting for the award last year despite sitting out the first half of the season to rest injuries. When Parker did return, she averaged 19.4 points, 10.1 rebounds and a career-high 6.3 assists.
She'll miss wearing the red, white and blue uniform.
'You feel it's bigger than yourself, representing your entire country,' Parker said. 'It means a lot to put that USA across your chest. I wore it with a lot of pride, didn't carry it lightly.'
Parker had 21 points and 11 rebounds against France in the gold medal game in the London Games.
With Parker off the team, it is likely that Elena Delle Donne and Breanna Stewart, who play the same position as Parker, will make their first Olympic rosters.
Delle Donne won the WNBA's MVP last year and Stewart helped UConn win a fourth straight national championship earlier this month. She was the No. 1 pick in the WNBA draft and also has helped USA Basketball win gold medals at nearly every level she's played.
'I feel like any 12 of our top 25 players on the USA team, you put them out there and they'll win a gold medal,' she said. 'I'm disappointed because this is one of the best teams to play USA basketball that I can remember. It hurts a little bit not to be part of it.'
Parker is perhaps the most accomplished player in her prime to not make a U.S. Olympic roster. Los Angeles Sparks co-owner Magic Johnson tweeted out his support of his star player Monday night.
'I'm very disappointed (at)Candace-Parker wasn't selected to the USA Basketball Women's Olympic Team,' he tweeted. 'I feel (at)Candace-Parker is the best all around women's basketball player in the world!'
The U.S. has won without Parker in the past, winning both the 2010 and 2014 world championships. The Los Angeles Sparks star player missed both of those tournaments because of injuries.
The Americans will be trying for a sixth straight Olympic gold medal in Rio.
Parker, a former All-American at Tennessee, could still potentially make the team as an alternate. With the WNBA season set to begin on May 14, there is a chance that one of the 12 members of the team could get injured before the Olympics.
'I'll cross that bridge when it happens,' she said. 'I'm older and more mature and feel like I take things as they come. They made their decision and I have to respect it.'
Tuesday, September 8
Snow Signs with Sparks
LOS ANGELES – Los Angeles Sparks Executive Vice President and General Manager Penny Toler announced today the signing of two-time WNBA All-Star center Michelle Snow.
The 12-year WNBA veteran joins Los Angeles after spending the 2014-15 season playing in the Turkish Superleague for the Mersin BSH Bld where she averaged 14.9 points and 11.2 rebounds in 10 EuroCup games.
"Michelle is a seasoned veteran who has played for years in the WNBA and continued to play in Europe," said Sparks head coach Brian Agler. "She will give us another experienced player in the post."
Snow, who currently ranks 8th among WNBA leaders in blocked shots with 403 career blocks, began her WNBA career in 2002 as the first round selection (10th overall) by the Houston Comets. She spent seven seasons with the Comets (2002-08) before the team disbanded at the end of the 2008 season and she joined the Atlanta Dream. The WNBA's Most Improved Player of the Year in 2003, Snow started all 31 games that season averaging 9.2 points, 7.7 rebounds, 1.2 assists and 1.8 blocks per game after starting only two games and averaging 3.9 points and 3.7 rebounds as a rookie (2002).
She spent the 2009 season with the Atlanta Dream and helped the team reach the playoffs for the first time in franchise history. Her WNBA career also took her to San Antonio (2010), Chicago (2011-2012) and Washington (2012-2013). She holds career averages of 8.4 points, 6.2 rebounds, 1.1 assists, 1.0 blocks and 23.7 minutes through 400 career games (306 starts).
The 6-5 Florida native attended the University of Tennessee (1998-2002) and averaged 10.9 points and 6.5 rebounds per game during her career. In 2000, she became just the third woman in NCAA college basketball history to dunk during a game, recording three career dunks while at Tennessee.
Wednesday, March 18
SPARKS RE-SIGN CENTER JANTEL LAVENDER
LOS ANGELES – The Los Angeles Sparks have re-signed center Jantel Lavender, executive vice president and general manager Penny Toler announced today. Per team policy, terms of the deal were not disclosed.
"We are very excitedý that Jantel is returning to the Sparks to continue her career," said Sparks head coach Brian Agler. "She is a player who has greatly improved throughout her WNBA days and has proven her ability to play at an All-Star level. She will be a significant contributor to the future success of the Sparks and I'm looking forward to seeing Jantel continue to grow as a player."

Lavender was selected fifth overall by the Sparks in the 2011 WNBA Draft and has played an increased role in each of her four seasons in Los Angeles. Last season, she started a career-high 27 games and posted career bests of 11.9 points, 6.3 rebounds, 1.5 assists and 28.3 minutes per game. She had four double-doubles on the season, two of which came from consecutive career-high 13-rebound games on June 19 (vs. Tulsa) and June 22 (vs. San Antonio).
She holds career averages of 7.8 points, 4.5 rebounds and 18.6 minutes per game in 135 games (34 starts) played and ranks second in Sparks history in field goal percentage (.513) among all qualified players. She heads into the 2015 season with a streak of 106 consecutive games played, ranking in the top five in Sparks history.
Thursday, February 26
Alana Beard Re-signs with Sparks
LOS ANGELES -- Alana Beard has re-signed with the Los Angeles Sparks after spending the past three seasons with the WNBA team.
The guard-forward averaged 8.5 points, 2.5 assists and 2.6 rebounds while starting all 33 games last season. She was named to the league's all-defensive team for the fifth time last year.
Beard first joined the Sparks as a free agent in February 2012. She averaged 8.7 points, 2.4 assists and 2.3 rebounds in 98 games over that time.
The four-time All-Star began her career with Washington, playing six seasons with the Mystics before missing 2010 and 2011 with injuries.
Monday, February 23
Sparks Sign 2014 Draft Pick Center Jennifer Hamson
LOS ANGELES – The Los Angeles Sparks signed 2014 WNBA Draft pick Jennifer Hamson to a contract, it was announced by executive vice president and general manager Penny Toler. Per team policy, terms of the deal were not disclosed.

"Jennifer is an all-around athlete who will give us a great defensive presence around the basket," said Toler. "We look forward to seeing her develop into a solid player at both ends of the court."

The BYU center spent three seasons playing volleyball in the fall and basketball in the winter before redshirting the 2013 volleyball season to focus on basketball. Drafted by the Sparks in the 2014 WNBA Draft, she remained at BYU for the 2014 volleyball season to finish her eligibility before joining Los Angeles.

"We are excited about Jen continuing and pursuing her basketball career with us here in Los Angeles," said Sparks head coach Brian Agler. "Jen has a great future in basketball. At this moment she has the ability to greatly impact a game at the defensive end and we look forward to helping her reach her potential."

As a basketball player, the 6-7 center averaged 11.8 points, 7.9 rebounds, 2.8 blocks and 22.5 minutes in 122 games with the Cougars during her career. In 2013, she became the first player in WCC history to be voted Player of the Year and Defensive Player of the Year in the same season, and was also an honorable mention All-American (AP) in the same year. She finished the year averaging a double-double with 17.7 points and 11.5 rebounds, and paced Division I in blocks with 4.2 blocks per game in 35 games.

During the 2012-13 season, she was named to the All-WCC First Team and ranked 12th in the Division in blocks (2.8 bpg). During her sophomore season, she paced the WCC in blocks (2.5 bpg) and field goal percentage (57.9 %).
Thursday, February 19
Sparks Sign Elina Babkina of Latvia
LOS ANGELES -- The Los Angeles Sparks have signed guard Elina Babkina of Latvia, giving the WNBA team its fourth new player in recent weeks.
Babkina played in the Russian League last season, helping her team to the league finals.
During the 2012-13 season, she played in Romania, averaging 10.1 points and a team-high 3.9 assists in eight EuroLeague games.
New Sparks coach Brian Agler said Thursday that Babkina can play both guard positions.
The 25-year-old guard also played in Poland during the 2010-11 season, helping her team to the Polish League finals.
Babkina played for her native country in the 2008 Olympics.
She is the fourth international veteran signed by the Sparks this month, including fellow guards Ana Dabovic of Serbia and Erin Phillips of Australia.
Wednesday, February 18
Sparks Sign Veteran Ana Dabovic
LOS ANGELES -- The Los Angeles Sparks have signed guard Ana Dabovic of Serbia, the third player they've added in two weeks.
Dabovic has been playing in the Turkish Women's League this season. The 6-footer is averaging 18.6 points, 3.8 rebounds and 3.7 assists in 16 games so far. She also leads her team in 3-pointers made (16) and is shooting 88 percent from the free throw line.
New coach Brian Agler said Tuesday that Dabovic is one of the top scorers in Turkey.
Dabovic has spent time with seven other international teams from 2005 to '13. She will reunite with former EuroLeague teammate Kristi Toliver on the Sparks.
Dabovic has represented Serbia internationally, earning three medals at various competitions.
The Sparks also have signed guard Erin Phillips and center Marianna Tolo, both from Australia, this month.
Wednesday, February 11
Sparks Sign Guard Erin Phillips
LOS ANGELES -- The Los Angeles Sparks have signed guard Erin Phillips, a two-time WNBA champion.
She led the league in 3-point shooting percentage at .449 last season while helping Phoenix win the WNBA title. Phillips averaged 5.8 points, 2.2 assists and shot 43 percent from the field in 33 games.
Phillips has played seven years in the league, with Connecticut, Indiana and Phoenix. She won her first WNBA title in 2012 with Indiana.
New Sparks coach Brian Agler says Phillips is one of the elite 3-point shooters in the league.
Phillips won an Olympic silver medal in 2008 while playing on the Australian national team. She helped the Aussies earn a bronze at last year's world championships and a gold at the 2006 worlds.
The deal was announced Wednesday.
Monday, February 9
Sparks Sign C Marianna Tolo
LOS ANGELES -- The Los Angeles Sparks have signed Australian center Marianna Tolo, bringing the international veteran to the WNBA.
Tolo is averaging 10.4 points and 4.8 rebounds in 17 games with French league team Tango Bourges Basket, where she has played the past three seasons.
She played with the WNBL Canberra Capitals from 2008-12, helping the Australian team win two league titles. Tolo was a member of the Australian national team last year, helping it to a bronze medal at the world championships.
New Sparks coach Brian Agler said Tolo is a versatile post player who will help the team immediately.
The deal was announced Monday.
Tuesday, January 6
LOS ANGELES SPARKS NAME BRIAN AGLER HEAD COACH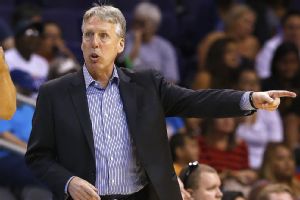 LOS ANGELES – Los Angeles Sparks Executive Vice President and general manager Penny Toler today named veteran coach Brian Agler the 12th head coach in franchise history. Per team policy, terms of the deal were not disclosed.

The all-time winningest coach in women's professional basketball history, Agler is a veteran of the WNBA, bringing 11-years of head coaching experience and a WNBA title to the Sparks organization. He became the all-time winningest coach in 2012 when he earned his 212th career win (ABL and WNBA) to move past Van Chancellor (211), former coach of the Houston Comets. Following the 2014 WNBA season, he stands at 262 career wins (78 ABL, 184 WNBA).

"In what was a very extensive search to find a talented leader and winner to be our head coach, Brian stood out as the right person to lead the Sparks," said Toler. "A proven winner, Brian's experience and leadership will energize our offense and challenge our defense to return the Sparks to a championship caliber team."

Agler joins the Sparks after an impressive seven-year stint leading the Seattle Storm. During his seven seasons as head coach and director of player personnel, he compiled a 136-102 record (.571) leading the team to six consecutive postseason berths (2008-2013).

"I am excited about the possibilities with the Sparks," said Agler. "I appreciate the opportunity provided to me from Penny Toler, and of course the ownership group led by Magic Johnson, Mark Walter and Stan Kasten. I am joining a franchise that has a championship heritage, a world-renowned ownership group and an internationally known brand.

"The Sparks roster is comprised of MVP's, Olympians and All-Stars who have won championships. WNBA titles do not come easy, but as Sparks head coach I am confident that together with our talented roster we will position ourselves to compete for another WNBA championship for the city of Los Angeles."
In 2010, he led the Storm to its second championship title in team history with an impressive 28-6 regular season record and undefeated 7-0 run through the postseason. His championship and record-setting season earned him the 2010 WNBA Coach of the Year award.

Agler added, "I truly appreciate my days, friendships and experiences with the Seattle Storm. I am leaving a first class organization and wish the Storm and its fans all the best."

His WNBA experience also includes serving as head coach of the Minnesota Lynx (1999-2002) and two stints as an assistant coach with the then San Antonio Silver Stars (2005-2007) and the Phoenix Mercury (2004).

Prior to the WNBA, Agler served as head coach of the Columbus Quest of the ABL (1996-1999) where he compiled an 82-22 overall record. During his first two seasons with the Quest, he guided the team to back-to-back ABL championships (1997,1998) and was named the ABL Coach of the Year following his first title run.

His coaching experience includes 15 seasons coaching among the collegiate ranks, including 13 seasons as a head coach. From 1993-96 he served as the head women's basketball coach at Kansas State. In 1988, Agler took over as the head women's coach at the University of Missouri-Kansas City. In five seasons at UMKC, Agler was 85-54 and took the Kangaroos from a 9-16 record in 1988-89 to four straight winning seasons with 17 or more victories. Under his direction, UMKC led the NCAA in scoring defense three consecutive seasons from 1990-93. In 1991, UMKC set an NCAA team record, allowing 51.8 points per game.
As the head women's basketball coach at Northeast Oklahoma A&M Junior College from 1984-88, Agler compiled a 124-42 record (.747 winning percentage). In 1985-86, NEO A&M was ranked second nationally and posted a 30-2 record.
Agler attended Wittenberg University in Springfield, Ohio, where he led the Tigers to its only NCAA Division III Championship in basketball as a freshman. In 1995, he was inducted into the Wittenberg Hall of Honor. He received his master's degree in education from Pittsburg State University (Pittsburg, Kansas) in 1985. Agler and his wife Robin, have two children: Bryce and Taylor.
Thursday, December 18
WNBA ANNOUNCES RULES CHANGES FOR 2015 SEASON
– Modifications Made to Instant Replay; Additional Rules Changes to be Implemented –
NEW YORK, The WNBA announced today that its Board of Governors has approved an additional "trigger" for instant replay review as well as five modifications to existing instant replay rules. In addition, the Board approved four other playing rules changes for the upcoming 2015 season.
Expansion of Instant Replay Rules:
Officials may utilize instant replay whenever they are not reasonably certain a team had an improper number of players on the court while the ball was in play.
Modification of Instant Replay Rules:
Instant replay triggers that are currently in effect only during the last minute of regulation and the entire overtime period(s) -- out-of-bounds, restricted area, goaltending/basket-interference, shot clock resets -- instead shall be in effect during the last two minutes of regulation and the last two minutes of any overtime period.
Officials may now during the last two minutes of regulation and the last two minutes of overtime period(s) conduct an instant replay review whenever they are not reasonably certain as to which team should be awarded possession after a ball becomes out of bounds or whether an out of bounds in fact occurred. Officials also may award the ball to the team that last touched the ball if the ball going out of bounds was clearly caused by an obvious foul on the team that did not last touch the ball. Previously, officials could only use replay if they weren't reasonably certain as to which of two players on opposing teams caused the ball to become out of bounds and were limited as to what they could review once the instant replay was triggered.
Officials may now utilize instant replay to review the timing of all off-ball fouls (offensive or defensive) that occur near the timing of a successful shot, to determine the actual sequence of events. Prior to this change, officials could only review the timing when an offensive player without the ball was fouled.
Officials are now permitted to utilize instant replay whenever they are not reasonably certain whether a foul that was called meets the criteria of a flagrant foul. Previously, the foul had to be called a flagrant on the floor in order to utilize instant replay.
Officials are now permitted to utilize instant replay whenever they are not reasonably certain whether a foul that was called meets the criteria of a clear-path-to-the-basket foul. Previously, the foul had to be called a clear-path foul on the floor in order to utilize instant replay.
Rules changes:
The shot clock will no longer be reset to five seconds when a held ball is caused by the defense with fewer than five seconds remaining on the clock.
On any midcourt throw-in, the ball shall be put in play from the sideline one step in the backcourt, allowing the team to pass the ball into either the back or frontcourt. (Under pre-existing rules, the ball could only be passed into the frontcourt).
Teams may freely substitute players whenever any timeout is called. Prior to this change, there were limited circumstances in which a team couldn't substitute for certain players at timeouts.
If a team has too many players on the court while the ball is in play, (i) the offending team would be assessed a non-unsportsmanlike technical foul and (ii) the non-offending team would continue to have the option of either accepting or nullifying the game action that occurred during the violation and, if the ball is put back into play via a throw-in, would be awarded the ball. Previously, if the offending team had possession, it would keep possession of the ball despite the violation.
Each of these rules was recommended by the WNBA's Competition Committee at its meeting on Dec. 3.
Wednesday, August 20
ALANA BEARD NAMED TO THE 2014 WNBA ALL-DEFENSIVE SECOND TEAM
Los Angeles – Los Angeles guard Alana Beard was today named to the WNBA's All-Defensive Second Team, it was announced by the WNBA. As voted on by WNBA head coaches, Beard picks up her fourth Second Team honor of her 10-year career.
Joining Beard (29 points) on the All-Defensive Second Team is forward Tamika Catchings of the Fever (29 points), guard Danielle Robinson of the San Antonio Stars (27 points), forward Maya Moore of the Minnesota Lynx (17 points) and center Sylvia Fowles of the Chicago Sky (17 points).
Catchings, the five-time WNBA Defensive Player of the Year, picks up her first career Second Team nod after earning nine WNBA All-Defensive First Team selections. Fowles, who has captured four WNBA All-Defensive First Team awards, earns a Second Team honor for the second time in her career. Robinson earned the third of her career, and Moore, the 2014 MVP, is a first-time member of the All-Defensive squad.
A panel of the WNBA's 12 head coaches voted on the WNBA All-Defensive Team, selecting First and Second Teams by position. Coaches were not permitted to vote for players from their own teams. Players earned two points for each First Team vote and one point for a Second Team vote.
Headlining the WNBA's All-Defensive First Team is 2014 Defensive Player of the Year Brittney Griner and WNBA steals leader Angel McCoughtry of the Atlanta Dream. Joining Griner and McCoughtry on the First Team are forward Sancho Lyttle of the Dream (45 points), guard Briann January of the Indiana Fever (34 points), and guard Tanisha Wright of the Seattle Storm (30 points).
Griner recorded a league-record 129 blocks, surpassing the previous single-season mark of 114, set by Margo Dydek in 1998. She led the league in blocks per game (3.79 bpg), ranked eighth in defensive rebounds (6.1 drpg) and ninth in total rebounds (8.0 rpg). McCoughtry led the league in steals (2.39 spg) and ranked 10th in the Eastern Conference in rebounding (3.5 rpg).
Wright received her fifth career First Team honor, while Lyttle ranked fifth in the WNBA in rebounding (9.0 rpg) to earn her second First Team nod. January is making her second career appearance on the First Team after averaging 1.23 spg this season.
2014 WNBA All-Defensive First Team
Player Team Position Points
Brittney Griner Phoenix Mercury Center 55
Sancho Lyttle Atlanta Dream Forward 45
Briann January Indiana Fever Guard 34
Angel McCoughtry Atlanta Dream Forward 30
Tanisha Wright Seattle Storm Guard 30
2014 WNBA All-Defensive Second Team
Player Team Position Points
Alana Beard Los Angeles Sparks Guard 29
Tamika Catchings Indiana Fever Forward 29
Danielle Robinson San Antonio Stars Guard 27
Sylvia Fowles Chicago Sky Center 17
Maya Moore Minnesota Lynx Forward 17
Monday, August 18
Ogwumike Named Community Assist Award Winner
NNEKA AND CHINEY OGWUMIKE INSPIRE OTHERS THROUGH EMPOWERMENT AND EDUCATION
AS SISTERS RECEIVE WNBA CARES COMMUNITY ASSIST AWARD PRESENTED BY STATE FARM®
NEW YORK – WNBA All-Stars and sisters Nneka and Chiney Ogwumike (Connecticut Sun) were named recipients of the July WNBA Cares Community Assist Award presented by State Farm for their generosity and charitable efforts across the globe. On the court, the sisters made history in April becoming only the second set of siblings ever selected with the top overall pick in an American professional sports draft.
Chiney and Nneka's parents are originally from Nigeria, and the family maintains deep ties to the country. The sisters teamed up with the U.S. Fund for UNICEF to launch a fundraising competition which helps raise funds to support UNICEF programs, such as the Girls' Education Project, that focuses on education and empowerment for young women in Nigeria. The Girls' Education Project aims to give one million girls in Nigeria access to quality learning, provide scholarships for female teachers and establish safe spaces for girls. The goal of the competition is to engage middle school, high school and AAU basketball teams across the country. Competition participants can enter as a team or individually by logging on to Chiney and Nneka's fundraising page: www.crowdrise.com/nnekaandchiney. Winners of the competition will receive a private basketball clinic with the Ogwumike sisters.
They also recently hosted a basketball clinic for local athletes at St. Bernard's High School in Uncasville, Conn., and educated the group about the Girls' Education Project. The clinic included basketball drills and friendly competition, with the sisters serving as team captains.
"We've always wanted to make a difference, and our Nigerian culture is a huge part of who we are," said Chiney Ogwumike. "Basketball has empowered us to educate people about this cause – that's a lot bigger than what we do on the court."
"These girls have a right to an education and to live without fear," said Nneka Ogwumike. "We hope that by making others aware of the situation in Nigeria that it will help make a difference in these girls' lives."
In recognition of their efforts, the WNBA and State Farm will donate $7,500 to the U.S. Fund for UNICEF. The WNBA Community Assist Award presented by State Farm is awarded monthly during the season to the player that best reflects the WNBA's passion to make a difference in the community. Please visit wnba.com/statefarmcommunityassist for more information on the award and its recipients.
Monday, July 21
SPARKS RELIEVE CAROL ROSS OF HER HEAD COACHING DUTIES
LOS ANGELES – The Los Angeles Sparks have relieved Carol Ross as head coach and named Sparks Executive Vice President and general manager Penny Toler as the team's head coach for the remainder of the season.

Ross joined the Sparks as head coach in 2012, amassing a 61 – 36 career record in two and a half seasons, including two playoff appearances (2012, 2013).
"I'd like to thank Carol for her contributions to the Sparks organization, team and Los Angeles community," said Toler. "Carol is a tremendous coach, but we felt it was time to bring in a different energy to this team. Decisions like this are never easy, and we wish Carol the best."
Toler has spent her entire WNBA career in Los Angeles, amassing 17 years as a player, general manager and executive vice president with the Sparks. The longest tenured general manager in the WNBA, Toler took over the reigns as general manager just prior to the 2000 season and compiled back-to-back WNBA Championship teams two seasons into her tenure, bringing Los Angeles titles in 2001 and 2002.
In her 14 seasons as general manager, Toler has guided the team to the WNBA Playoffs 12 times (2000-06 and 2008-10, 2012-13), three conference championships (2001-2003) and two WNBA titles.
As a player, she scored the first basket in WNBA history on June 21, 1997 vs. the New York Liberty, and finished the inaugural season as the Sparks' second leading scorer with 13.1 points per game. The following season, she shot an impressive 41.7% from three-point range to rank second in the WNBA while finishing fifth in the league in assists at 4.8 per game. After three seasons, she hung up her basketball shoes following the 1999 season with WNBA career averages of 10.0 points, 2.8 rebounds and 4.0 assists in 88 games played. She retired from playing professional basketball with a combined 13 years overseas/WNBA experience.
Joining Toler on the Sparks sideline are assistant coach Gary Kloppenburg and former Sparks assistant, Steve Smith. Smith returns to the Sparks after serving as an assistant coach during the 1998, 2009 and 2010 Sparks seasons. He has over 20 years of coaching experience at the high school, collegiate and professional level, most recently serving as the athletic director at Winward School in Los Angeles.
Tuesday, June 17
SPARKS SIGN DARXIA MORRIS
LOS ANGELES –Los Angeles Sparks Executive Vice President and general manager Penny Toler today signed free agent guard Darxia Morris and released guard Samantha Prahalis. Per team policy, terms of the deal were not disclosed.

A Pasadena native, Morris averaged 19.1 points, 5.1 rebounds and 2.6 assists in 21 games with Azzurra Orvieto (Italy) last season. She spent the previous season (2012-13) with GMA-Del Pozzuoli in the same Italian League (Lega A) where she averaged 16.3 points, 4.9 rebounds and 1.3 assists in 18 games played.

The 5-8 guard out of UCLA started all 33 games for the Bruins as a senior where she averaged 12.2 points, 3.2 rebounds, 2.5 assists and 1.8 steals
(2011). She was honored with First-Team All-Pac-10 honors, Pac-10 All-Tournament and honorable mention Pac-10 All-Defensive honors after leading the Bruins to a 28-5 finish and school records in regular season wins (26) and Pac-10 Conference victories (16). As a junior, she led UCLA in assists and ranked fifth in the Pac-10 with 106 assists.
Wednesday, June 11
SPARKS SIGN GUARD SAMANTHA PRAHALIS
LOS ANGELES –Los Angeles Sparks Executive Vice President and general manager Penny Toler today announced the team has signed free agent guard Samantha Prahalis. Per team policy, terms of the deal were not disclosed.
"Samantha is an all around point guard," said Toler. "She is a general on the floor with excellent court vision and has the capability to knock down threes."
The 5-7 guard has started 30 of 39 career games in two WNBA seasons (2012,2013), including 28 games played and started during her rookie season with Phoenix. She holds career averages of 8.8 points, 2.5 rebounds and 3.7 assists through two WNBA seasons with Phoenix and New York.
Originally drafted by the Mercury as the sixth overall pick in the 2012 WNBA Draft, she averaged 11.6 points, 4.5 assists and 3.2 rebounds during her rookie season. She finished the season ranked first among all rookies in assists and second in scoring, behind only Rookie of the Year Nneka Ogwumike. Last season, Prahalis played in 11 games with the Mercury and the New York Liberty.
The 2012 Big Ten Player of the Year, Prahalis finished her four-year career at Ohio State as the Big Ten's all-time assists leader (901) and was just the second Division I player to record 2,000 points and 900 assists in a career. She was named to the 2012 WSBWA First Team All-American and Associated Press Second Team All-American and was a 2012 Wade Trophy, Wooden and Lieberman Award finalist.
Monday, June 2
Candice Wiggins has Knee Surgery
LOS ANGELES -- Sparks reserve guard Candice Wiggins has undergone surgery on her left knee.
The team said Monday that she had her meniscus repaired and will be out four to six weeks.
Wiggins has played in just one game so far this season, averaging no points and one assist.
She signed with the Sparks during the offseason. She has averaged double-figure scoring in four of her previous six WNBA seasons and helped Minnesota win the 2011 championship.
Thursday, April 3
SPARKS SIGN FREE AGENT GUARD CANDICE WIGGINS
LOS ANGELES –The Los Angeles Sparks have signed veteran free agent guard and former WNBA Champion Candice Wiggins, it was announced today by Executive Vice President and General Manager Penny Toler. Per team policy, terms of the deal were not disclosed.

"It's been a lifelong dream of mine to play for the Sparks and I am absolutely beside myself with joy and excitement for the incredible opportunity to play in Los Angeles and bring my talent back to California," said Wiggins. "I'm ready to do whatever it takes to win and bring a WNBA Championship to the city of Los Angeles, and I know this era will truly be a Magic-al one. I'd also like to thank the Shock organization and the wonderful Tulsa fans for an incredible experience last season, it was truly special and unforgettable."

The 2011 WNBA Champion joins the Sparks for her seventh WNBA season after spending the past six seasons with the Tulsa Shock (2013) and Minnesota Lynx (2008-2012). Acquired by Tulsa in a trade with Minnesota on March 1, 2013, Wiggins started 31 of 32 games played with the Shock, the most starts of her WNBA career. Playing under then head coach and current Sparks assistant coach Gary Kloppenburg, she averaged 10.1 points and a team-high 27.4 minutes per game.

"We are very excited about the addition of Candice Wiggins to the Sparks," said Toler. "An explosive player at both ends of the court, she will be able to spread the defense as well as defend the best guards on opposing teams. She is a fierce competitor with championship experience and we look forward to having her in Los Angeles."

The 5-11 guard has averaged double-figures in scoring in four of her six WNBA seasons, including a career-high 15.7 points per game (30 games) during her rookie season in Minnesota (2008). The following season, she played and started all 34 games to average a 13.1 points, 2.6 assists and a career-high 2.9 minutes per game.

Drafted in 2008 as the third overall pick by the Lynx, her impressive scoring (15.7 ppg) for a non-starter was the league's highest, earning her the WNBA's 2008 Sixth Woman of the Year Award and a berth on the All-Rookie Team.

During Minnesota's 2011 Championship run, Wiggins helped spark the offense off the bench in all eight playoff games, including a 10-point performance in the deciding game three of the WNBA Finals.

"I am very anxious to play with Candice," said Sparks forward Nneka Ogwumike. "I feel, out of all my fellow Stanford women's basketball alumni, I am the only one who hasn't played with her. Now that she's coming to Los Angeles, I have a wonderful opportunity to play with my fellow 'Nerdie'. Candice is a spectacular player and will contribute vastly to the Sparks."

Wiggins is the second Stanford alum on the Sparks roster, joining fellow Cardinal Nneka Ogwumike in Los Angeles. Stanford's all-time leader in points per game (19.2 points), total points (2,629), career three-pointers made (295), career free throws made (556) and career steals (281), she is a four-time Kodak/WBCA All-American (2005-2008) and 2008 National Player of the Year. In 2008, she passed Sparks legend Lisa Leslie (2,414, USC) as the Pac-10's all-time leading scorer.
Thursday, April 3
SPARKS SIGN FREE AGENT GUARD ARMINTIE HERRINGTON
LOS ANGELES –Los Angeles Sparks Executive Vice President and General Manager Penny Toler today announced the team has signed free agent guard Armintie Herrington. Per team policy, terms of the deal were not disclosed.

"Armintie is a veteran guard with a winning mentality," said Toler. "She will be a solid addition who will strengthen our defensive presence in the backcourt and enhance our transition game. She is one of the top defenders in the league and will make an immediate impact on our drive to the WNBA Championship."

A seven-year veteran, Herrington has played with the Atlanta Dream (2009-2013) and Chicago Sky (2007-2009) since being drafted third overall in the 2007 WNBA Draft by the Sky. The 2007 WNBA Rookie of the Year, she was traded to Atlanta from Chicago near the end of the 2009 season. Upon joining Atlanta with 11 games remaining in the 2009 regular season, she helped guide the team to playoff appearances in each of her five seasons with the team, including three Eastern Conference Championships (2010, 2011, 2013).

"I am really excited to have the opportunity to play for the Los Angeles Sparks and my college coach (Carol Ross)," said Herrington. "While I am very grateful for my time in Atlanta, I hope to bring that extra 'spark' to Los Angeles and help take the Sparks to the WNBA Finals and win the WNBA Championship. I am looking forward to the Magic era and am ready to get to work."

The 5-9 guard has played in all 34 regular season games in five of her seven WNBA seasons, including 34 starts as a rookie (Chicago). Last season, she was named to the WNBA All-Defensive First Team and is a two-time WNBA All-Defensive Second Team (2011, 2012).

"I am so excited to get the opportunity to play with Armintie again," said Sparks guard Lindsey Harding. "She will bring additional athleticism and defense to our team and we are lucky to have her in Los Angeles."

Last season, she had a career-best 65 steals to rank fourth among league leaders in steals per game (2.3). Leading the Dream to the 2013 WNBA Finals, Herrington played in all eight playoff games and averaged 7.8 points, 4.5 rebounds, 2.3 assists and 1.9 steals before falling to the eventual WNBA Champion Minnesota Lynx.

Herrington played collegiate ball at Mississippi under current Sparks head coach Carol Ross. As a senior, she led the NCAA and SEC in steals (3.7 spg) and was the second leading scorer in the conference, averaging a team-high 19.1 points per game. She earned the SEC Defensive Player of the Year award in 2005 and 2007, becoming the first player in conference history to win the award twice.


Thursday, April 3
SPARKS TRADE GUARD JENNA O'HEA TO SEATTLE STORM IN EXCHANGE FOR 2015 SECOND ROUND WNBA DRAFT PICK
LOS ANGELES –Los Angeles Sparks Executive Vice President and General Manager Penny Toler announced today the team has traded guard Jenna O'Hea to Seattle in exchange for the Storm's 2015 second round draft pick.

Signed by the Sparks as a free agent on March 31, 2011, the 6-1 guard played in 29 games last season averaging 3.0 points, 1.1 assists and 1.7 rebounds per game. In three seasons with the Sparks, O'Hea averaged 4.0 points, 1.3 rebounds and 1.3 assists in 68 games.

"We want to thank Jenna for her contributions, both on the court and in the community, during her three seasons in Los Angeles and wish her the best," said Toler.

A member of the Australian National Team, she made her debut with the Senior National Team in 2009 and in 2010 was named to the Opals' 2010 FIBA World Championship squad.

Monday, February 3
Magic Johnson's New L.A. Story
Earvin "Magic" Johnson's story speaks for itself. National champion at Michigan State. Three-time NBA Most Valuable Player. Five-time NBA champion. The Junior Sky-Hook. The emotional, inspirational 1992 NBA All-Star Game performance. The Dream Team in Barcelona. Slam-dunk member of the Naismith Memorial Basketball Hall of Fame.
But, with Magic, the accomplishments didn't stop when he stepped off the floor. Neither did the story. He's now Chairman and CEO of Magic Johnson Enterprises. Part-owner of the Los Angeles Dodgers. Founder of the Magic Johnson Foundation charity.
And for WNBA fans, Johnson's latest chapter is particularly page-turning.
On Wednesday, the Los Angeles icon produced the ultimate Hollywood ending, joining forces with Dodgers controlling owner Mark R. Walter and other local investors to swoop in at the last minute to save the day in L.A.
But unlike the make-believe magic of Tinsletown, this Magic is real, and heavily invested in a new sequel: Sparks as WNBA Champions, Part Two.
"I love to win. I hate to lose. And I am raring to go," said Johnson to WNBA.com after the big press announcement at STAPLES Center. "This town is about championships, we all know that. L.A. is about winners. And we are very excited about the players and coaching staff and front office staff here. We will build on last season -- we didn't go as far as we wanted to go -- but we can build on that."
Johnson said that, in reigning MVP Candace Parker, he has just the Leading Lady to lead the Sparks in 2014 and beyond.
"We have a good starting point with having the best women basketball player in the world in Candace Parker," said Johnson before elaborating on the 2013 WNBA MVP. "Physically, Candace has it all. She can go inside. She can go outside. She can shoot it. She can pass it. She can dribble it -- with both hands. But her knowledge of the game, her Basketball I.Q. is off the charts. Candace knows the right basketball play to make and when to make it. That ability and her ability to make her teammates better -- which is the true sign of a champion -- that is what sets Candace apart."
A longtime supporter of the WNBA, Johnson was almost giddy when discussing his personal history with the Sparks and the opportunity to lead the franchise to new glory.
"I've been a fan since the first game, I was in the arena cheering on the Sparks in their first ever game. My wife, Cookie, and I have been going to games since the beginning," Johnson reminisced. "And I think the brand here, with this franchise -- which started with Lisa Leslie and my boy Coach [Michael] Cooper who led the Sparks to championships -- is strong, and our fan base is strong and we can grow even stronger."
Chief among Johnson's goals for the Sparks is to implement a few things he's learned over time, dating back to his days with the Showtime Lakers and his current experiences with the resurgent L.A. Dodgers.
"I remember with Dr. Buss, he made Lakers games THE place to be in L.A.," said Johnson. "The fan experience of an exciting brand of basketball and winning basketball games -- and championships -- was what it was all about. And with the Dodgers, our group has taken a team that was middle of the pack in attendance and excitement, and is now among the league leaders. We will work hard to improve the fan experience for our Sparks fans, who deserve it because they are the best basketball fans in the league."
One thing you likely won't see is Magic remonstrating on the court during games.
"No, we are not micro-managers and with a great coach like Carol Ross and her staff, and our great front office, I won't be involved on that level. I'll let the excellent people we have do their thing," said Johnson. "Now, if someone asks for advice for how to do something on the court, and the coaches are fully aware and supportive of my sharing my opinion, I would do that, of course. I'm a team player and it's all about winning."
Magic Johnson and the WNBA. A pairing straight out of central casting that Sparks fans hope will end up with Candace Parker and Company walking arm-in-arm with a WNBA Championship Trophy into the sunset.
Wednesday, October 16
Parker Named Sportswoman of the Year
Candace Parker was named Team Sportswoman of the Year by the Women's Sports Foundation at the 34th Annual Salute to Women in Sports Gala on Wednesday, October 16, in New York City.
Parker's award was based on her basketball achievements between August 13, 2012 and July 31, 2013, including being a member of the Olympic gold medal winning U.S. Women's National Basketball Team and earning All-WNBA First Team recognition. Additionally, she was named MVP of the 2013 WNBA All-Star, set a new WNBA All-Star game points record, received the ESPY for Best WNBA Player and was voted MVP of the Euroleague Women's Final Eight.
Unable to attend, Parker expressed her appreciation for the award in a tweet, saying "Thank you @WomensSportsFdn for this huge honor. I truly respect all that your org. does to inspire girls and am truly humbled by this award!"
Parker, also the 2013 WNBA MVP, was selected by the Women's Sports Foundation and a public voting process among a group of finalists that included: Katie Holloway, a member of the U.S. Women's Paralympic Sitting Volleyball Team, University of Minnesota and U.S. Women's National team hockey player Amanda Kessel and Stanford water polo player Melissa Seidman. Beach volleyball players Talita Da Rocha Antunes and Taiana Lima of Brazil and Canadian bobsledders Kaillie Humphries and Chelsea Valois were also nominated.
Olympic champion swimmer Missy Franklin was named Individual Sportswoman of the Year. The WNBA also received the Billie Jean King Contribution Award for the league's tireless work to elevate the image of women in sports.
The Women's Sports Foundation was founded by tennis legend Billie Jean King in 1974 and is dedicated to advancing the lives of girls and women through sports and physical activity.
Thursday, September 19
Join Us in Congratulating our Very Own Candace Parker. 2013 WNBA MVP!
Wednesday, October 3
Candace Named Player of the Month, Nneka Named Rookie of the Month
Parker and Ogwumike Both Win Fourth Respective Monthly Awards
Los Angeles Sparks forward Candace Parker was named the Western Conference Player of the Month presented by Boost Mobile, and forward Nneka Ogwumike was named the for games played in the month of September.
Parker is being honored with the Western Conference Player of the Month presented by Boost Mobile distinction for the fourth time this season (May, June, July and September). Led by Parker, the Los Angeles Sparks have swept this honor for the 2012 season, with Kristi Toliver receiving the honor in August.
The five-year veteran from the University of Tennessee led the Sparks (24-10) to a 5-3 record in the final weeks of the regular season, seeding them second in the West going into the postseason. For the month, Parker ranked second in the league in rebounds per game (9.5), fourth in the West in shooting percentage (.523) and third in the West in scoring (16.9 ppg).
Parker was the first player in league history to receive both the WNBA MVP and Rookie of the Year awards in the same year (2008). A standout in the 2012 Olympics where she helped the U.S. Olympic Women's Basketball Team win her second and the team's fifth-straight gold medal, an Olympic record for traditional women's team sports.
Highlights of Parker's month included:
- Sept. 7 at Washington: Recorded a season-high eight assists
- Sept. 9 at New York: Double-double with 15 rebounds and 14 points
- Sept. 14 vs. Connecticut: Double-double with 23 points and 10 rebounds
- Sept. 18 vs. Phoenix: Double-double with 26 points and 11 rebounds
- Sept. 20 vs. Minnesota: Double-double with 22 points and 11 rebounds
Ogwumike paced all rookies in points (15.1 ppg), rebounds (7.3 rpg) and field goal percentage (.598). Overall, Ogwumike ranked 10th in rebounds and 14th in points. Ogwumike scored a career-high 30 points and added 11 rebounds in an 86-77 win over the Chicago Sky on Sept. 13. She finished out the regular season with a double-double (22 points and 11 rebounds) in a 92-76 win over the 2011 defending champion Minnesota Lynx on Sept. 20.
The first overall pick in the 2012 WNBA Draft presented by Boost Mobile, Ogwumike averaged 14.0 points and 7.5 rebounds for the Sparks. She also earned Rookie of the Month honors in May, July and August.
Highlights of Ogwumike's month included: - Sept. 13 vs. Chicago: Double-double with 30 points (career high) and 11 rebounds
- Sept. 14 vs. Connecticut: 17 points, eight rebounds in 34 minutes
- Sept. 20 vs. Minnesota: Double-double with 22 points and 11 rebounds