Kent-Meridian High School Football: My Site News
Tuesday, August 30
GAME WEEK!....Pay-to-Play Policy....KM alum making his mark in D.C.
IT'S GAME WEEK!
Welcome to week 1 of the 2011 season! The Royals football program will kick things off this weekend with two games:
The varsity plays Foss HS on Saturday, September 3rd at 7pm @ Mount Tahoma High School

The freshmen team will play Todd Beamer HS on Monday, September 5th at 2pm @ French Field.
---
PAY-TO-PLAY POLICY IN EFFECT FOR 2011-2012; WAIVERS AVAILABLE
The effect of increasing costs and a State funding model that limits revenue to public schools in our state makes it necessary for the Kent School District to adjust district budget dollars for the athletic and activity program. The purpose of the athletic participation fee is to offset some district expenses involved with offering a comprehensive athletic program in grades 7-12.
The fee for athletic participation in high school is $100 per sport. Students will be charged for a maximum of two sports ($200) during the school year. The third sport would be free.
(Please see the "Handouts" page for a complete look at the athletic participation policy.)
Waiver Policy
1. Students that have submitted application and been approved for the Free & Reduced Lunch Program by the Food & Nutrition Department qualify and may request reduced participation fee.
2. Students on Free & Reduced Lunch status will be charged at 50% of the normal participation fee.
3. Students on Free & Reduced Lunch unable to pay at the 50% rate level may submit an ATHLETIC PARTICIPATION FEE WAIVER – SCHOOL/COMMUNITY SERVICE REQUEST to the building principal.
4. School Administration will review the Waiver Request with student to determine a plan of action to assist the student to compensate for any fee reduction and/or fee elimination.
5. Schools will do all they can to provide support necessary so that all students can participate.
---
KM ALUM REGGIE JONES EYES THE TOP OF REDSKINS DEPTH CHART
Reggie "$howtime" Jones, an alumnus from the KM class of 2004, is presently competing for a starting cornerback spot for the NFL's Washington Redskins. Reggie is currently practicing as the team's #1 nickel-back and is being strongly considered as a starter at one of the two corner spots.
We will keep you posted on the roster battle as the next couple of weeks go by. Good luck Reg!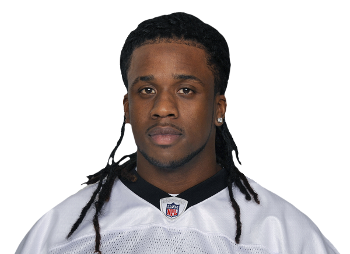 KM alum Reggie "$howtime" Jones