KEARNY MESA LL: Welcome
Friday, October 17
Kearny Mesa Little League
Registartion for Spring 2015 Starting SOON!
We will be starting sign-ups for our upcoming season on November 1, 2014. We will have sign-ups every Saturday in November-Febuary (excluding holiday weekends) at our snack shack from 10am-1pm.
Kearny Mesa Little Leauge is very excited for the upcoming season.
Prices for this season will be as follows:
$115 First Child, $85 for the Second Child, and $270 for 3 or more children.
$50 snack shack deposit required for each child (refundable AFTER 4 volunteer hours)
SIGN UP IN NOVEMBER AND DECEMBER AND SAVE $10
---
Volunteers Needed
Make a difference and help out by volunteering!
We are looking for 2014-2015 Board Members
How can you help? Please contact us at
Volunteers are seldom paid; not because they are worthless, but because they are PRICELESS!

---
What Makes A Nightmare Sports Parent - And What Makes A Great One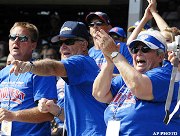 Hundreds of college athletes were asked to think back: "What is your worst memory from playing youth and high school sports?" Their overwhelming response: "The ride home from games with my parents."
With the new baseball and softball season fast approaching, we would like to share the following article published on the website " The Post Game" with all of you. Take a minute and click on the following link: www.thepostgame.com//blog/more-family-fun/201202/what-makes-nightmare-sports-parent and see if what type of Little League parent you are?
Friday, October 17
Kearny Mesa Little League