Admin

Last updated

03-29-10 02:42 PM

KIVA

KIVA Webmaster

1820 Taylor Avenue

Louisville, Kentucky

40213
For a map or driving directions, click on Compass icons.
HOTELS

Executive Inn (Official Host hotel for KIVA & OVVC)
978 Phillips Lane
Louisville, Kentucky


EXECUTIVE INN
Contact: Mary Alice Greenamyer
(502) 367-6161

Phone: (800) 626-2706
Holiday Inn Airport East
4004 Gardiner Point Drive
Louisville, Kentucky


Stephanie Garner
Sales Manager
sgarner@hiaehotel.com
Phone: 502-753-4406
Fax: 502-451-9550
Holiday Inn Hurstbourne
1325 S. Hurstbourne Park
Louisville, Kentucky
40222


Superior service and location are everything, and we've got them. The Holiday Inn Hurstbourne/I-64 East is located at the Hurstbourne Lane exit and I-64..We are within walking distance of fast food and sit down restaurants, shopping, grocery, drug store and any services you may require during your stay. A host of amenities include free parking, complimentary wireless high speed internet, full service restaurant and lounge, an extensive fitness center, whirlpool, sauna, a sparkling indoor pool and sundeck and even a foos ball and ping pong table. Once you've stayed with us, you will understand why the Holiday Inn Hurstbourne is the number one choice in Louisville for visiting teams.

Contact: Nadine Evans

nevans@hihurstbourne.com
Phone: (502) 426-2600
Fax: (502) 426-0231
RESTAURANTS

Cardinal Hall of Fame Cafe
Located at the Gate 4 entrance of the Kentucky Fair and Exposition Center, which is the site of the 2005 US Volleyball Junior Olympic Invitational Volleyball tournament. Gate 4 is also Central Avenue. Continue on Central Avenue for a couple blocks and you'll pass Papa John Stadium, home of the University of Louisville football team, which is headed to the Big East conference in the near future. Continue a couple more blocks, and you'll pass Churchill Downs, home of the Kentucky Derby. There is a real neat museum having to go with the Derby there on 700 Central Avenue. But I digress, there's actually a museum of sorts right there in the restaurant. They call it the Walk of Fame and it includes cabinets featuring memorabilia from individual athletes, coaches, fans and supporters who have generously shared their enthusiasm for University of Louisville athletics by loaning many of the historic and valuable pieces of memorabilia found on display in these cabinets. The Walk of Fame floor tiles feature individuals elected to the
Hall of Fame and appear in order of their year of induction. This is probably the finest off-campus collection of University of Louisville athletics memorabilia to be found anywhere. And don't let the term Cafe fool you, this is a very nice, casual restaurant perfect for celebrating the team's effort in the tourney.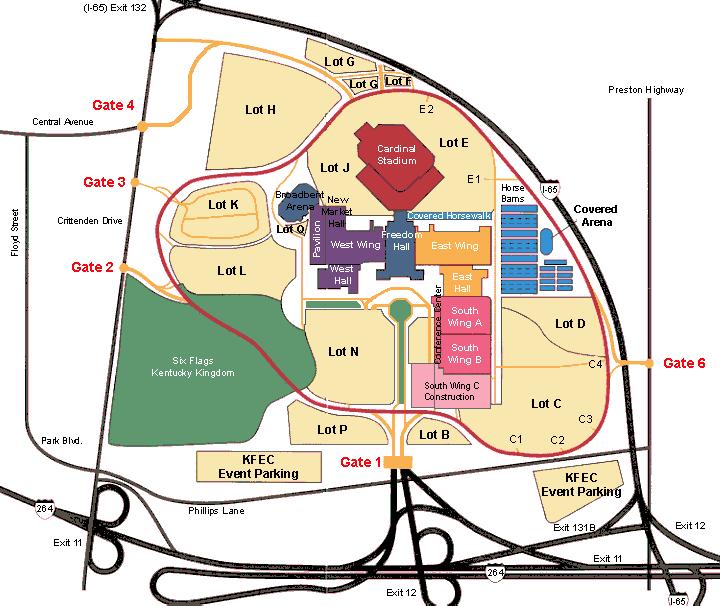 Cardinal Hall of Fame Cafe is located at the entrance of Gate 4

Fifth Quarter Steak House
1241 Durrett Lane
Louisville, Kentucky
40213


A proud sponsor of KiVA, the Fifth Quarter Steakhouse is strategically located just a short distance from either the KY Fair and Exposition Center, where the 2005 US Junior Olympic Invitational is being held, or from the Ohio Valley Volleyball Center, homecourt of KiVA during the regular season. The award-winning salad bar features over 60 different choices of crisp vegetables, fresh fruits and fine toppings. Click on the map below to get driving directions from KFEC to the restaurant.
Phone: (502) 361-2363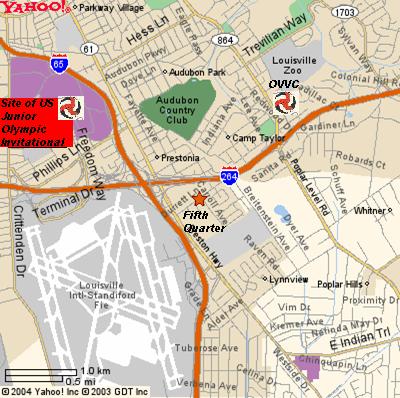 Click to get directions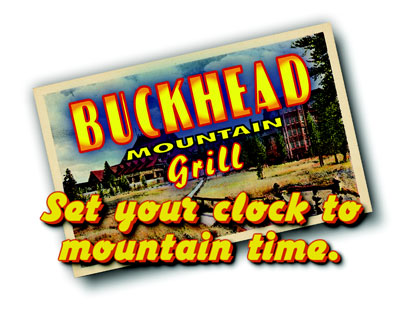 Buckhead Mountain Grill
Relax in a rustic setting reminiscent of the great lodges of the Rocky Mountains, while enjoying great food served up big and fresh. Buckhead Mountain Grill fills your senses from our fresh-baked homemade yeast rolls to our Wyoming Pot Pie and Big Sky baby back ribs. Everything we do gives you the feeling that you¹ve escaped to a Rocky Mountain retreat. Step away from the everyday. Set your clock to mountain time. The Jeffersonville location has a great skyline view of Louisville that is beautiful at night. The Outer Loop and Bardstown Road locations are closer to the KY Fair and Exposition Center, where the US Junior Olympic Invitational is being held. The Shelbyville Road location would be a good lunch or dinner option before taking the team to burn-off energy at the Renaissance Fun Park in Middletown (see our sponsor page for details).

Here are the four locations of Buckhead Mountain Grill in Kentuckiana:
3008 Bardstown Road
4112 Outer Loop
10430 Shelbyville Road
707 W Riverside (Jeffersonville IN)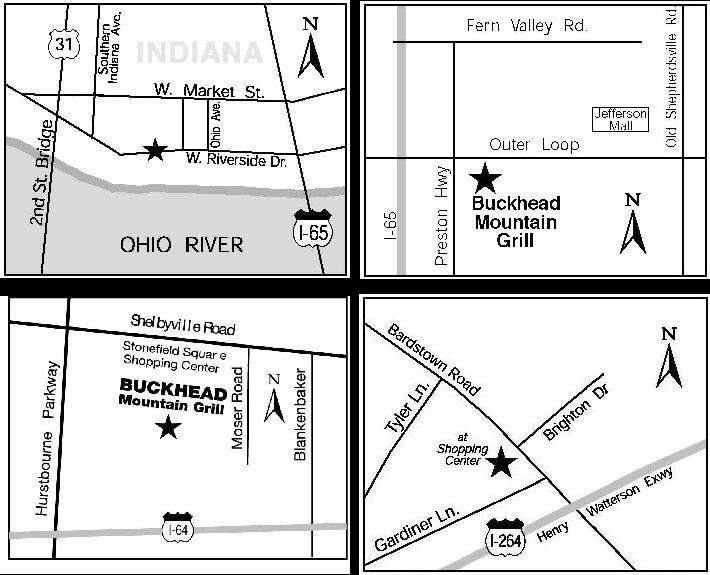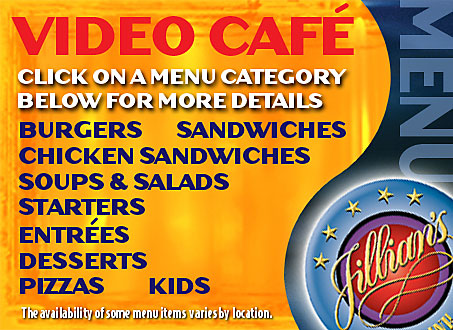 Click to see menu
Jillian's
630 Barrett Avenue
Louisville, Kentucky
40204


Party central with food, video and arcade games, billiards, TVs, etc.

Hours of Operation
Club Hours:
Sun - Thurs:
11:30am - 12am

Fri - Sat:
11:30am - 3am
Phone: (502) 589-9090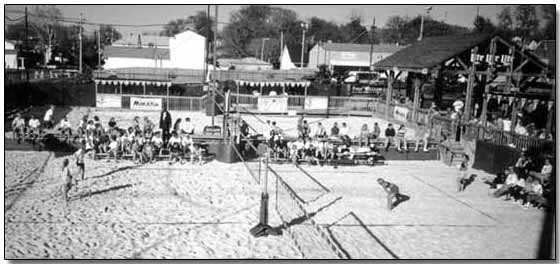 Baxter Jack's
427 Baxter Avenue
Louisville, Kentucky
40204


Baxter Jack's is known as the PREMIERE sand volleyball complex in the country. Located in Louisville , Kentucky , Baxter Jack's is open from April through October. Baxter Jack's was founded in 1991 and has grown from one sand volleyball court into three illuminated sand volleyball courts with beautiful white silica sand. The Baxter Jack's complex spans over a city block and is recognized throughout the region and country as the original "Volleybar". The site has played host to several national volleyball events including the AVP Tour and the Bud 4-man Volleyball Tour.
The Volleyball Connection, Louisville's only store dedicated to volleyball is just half a block away at 440 Baxter Ave. And the Active Ankle factory is just another half block away. Jillians is just a couple blocks away from there.

Phone: (502) 582-3530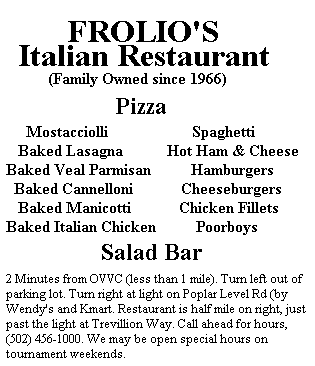 Frolio's Pizza
3799 Poplar Level Road
Louisville, Kentucky
40213



Phone: (502) 456-1000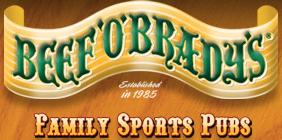 Beef O'Brady's
241 Blankenbaker Pkwy
Louisville, Kentucky
40243


Beef O'Brady's Family Sports Pub invites you to experience our unique concept of family and sports. Beef's has over 20 televisions for cheering on your favorite teams. There are video games for the kids, great sandwiches and burgers, and the BEST Buffalo-style chicken wings served anywhere by family conscious, courteous staff.

The store in Middletown is a proud sponsor of KiVA. It is located at 241 Blankenbaker Parkway next to Starbucks at the intersection of Blankenbaker Parkway and US 60 (Shelbyville Road). Sometimes KiVA utilizes the MidAmerica Sports Center as a venue in the tournaments it hosts. This location would be a great way to celebrate after a session there or as a prelude to a night of team fun at the Fun Park in Middletown with its gocarts, miniature golf, arcade, and lasertag.

Click in the map below to get directions.
Phone: (502) 897-3725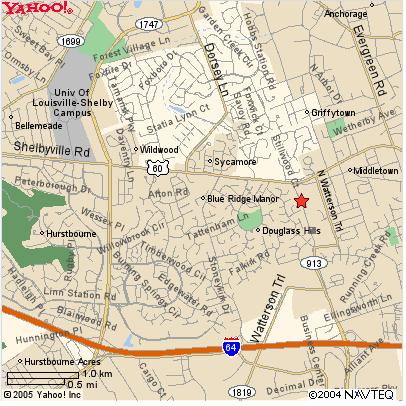 Click on map to get directions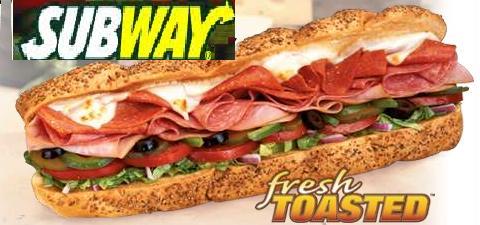 Subway Sandwiches and Salads
4214 Bishop Lane
Louisville, Kentucky
40218


Mapquest has it 1.9 miles or 4 minutes. It is not within walking distance because of the expressway, but a team mom could drive it and the girls could eat it during SIT/REF downtimes. Subway is much easier on the stomach than the fast food restaurants in walking distance. There is also a Rainbow Thrift Store about a mile south of the I264 interchange on Poplar Level Road on the left. A good source of mufffins and downtime snacks.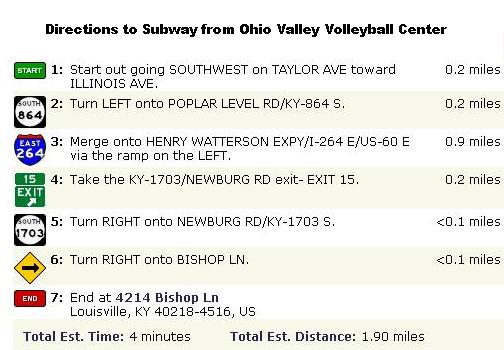 Frisch's Big Boy
1710 Lincoln Ave
Louisville, Kentucky
40213


As a proud sponsor of KiVA, the store on Lincoln Ave is less than 4 blocks away. Perfect for breakfast after you drop off the team, perfect for those long sit/ref breaks, or perfect for a team victory lunch after a tough morning pool. It is only about 2.5 miles from the entrance to the KY Fair and Exposition Center, site of the 2005 US Junior Olympic Invitational tourney.
Phone: (502) 451-9880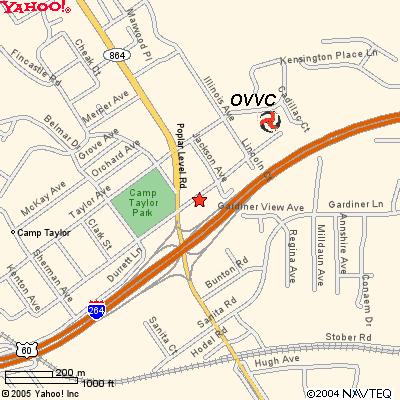 Click on map for driving instructions from anywhere in Louisville
MISCELLANEOUS

Renaissance Fun Park
201 Park Place Drive
Louisville, Kentucky
40243


With a Sonic Drive-In right next door, this is the perfect place to feed the team and then let them blow-off that teen-aged energy before tucking them in bed. Less tiring on their muscles than a night in the pool. OK, even grampa knows about miniature golf and go-karts, but the laser tag needs a little explaining. The LaserMatrix™ multi-level arena is over 5,000 square feet. The arena is filled with maze like ramps, walkways, bridges, glowing pillars, arches, and passageways enhanced with futuristic lighting, swirling fog, and exhilarating sound tracks.

The game play is usually Team "Free-For-All" with shields or Team "Elimination" with shields. The arena can accommodate up to 40 players. Players receive unlimited laser pulses with shields when tagged and the ability for a reaction pulse. The main computer keeps track of each player's score in real-time, displaying the scores on the player's vest and on monitors located throughout the arena. Large team score boards above the arena display the time remaining in the game as well as updating each teams' score throughout the game. The team with the highest score wins. Each player also receives a detailed score card at the end of the game.

Our reservation system allows us to book your events far in advance or for the same day. Reservations help us insure your enjoyment by providing you with a guaranteed time slot to have fun.

Other dinner options nearby include Wick's Pizza or Applebees.

Directions are best supplied by their website. Clicking on the go-karts below takes you to their directions page.
Phone: (502) 253-9700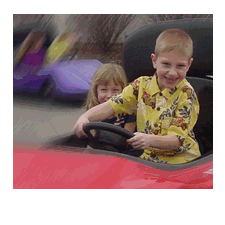 For directions to the park, click on the go-cart pictures.
SPORT RELATED SPONSORS

Tandem Sport
| | |
| --- | --- |
| | Tandem Sport has been supplying quality sporting goods equipment, sports medicine products, and accessories to the sporting goods industry since 1989. We are dedicated to providing the best and most unique items available in the market. Get the edge on the competition and call us today at 1-800-766-1098 or 502-582-3530. |

Velocity Sports Performance
11470 Bluegrass Parkway
Louisville, Kentucky
40299


You're reaching the goals that you've worked for your entire life. Now, how do you improve your athleticism to give you that split-second edge over your competition?

Velocity Sports Performance is a state-of-the-art training facility designed to meet the needs of professional and elite athletes. Developed by world-renowned coach Loren Seagrave, Velocity Sports Performance's training programs are unique and scientifically-designed to maximize your athletic potential.

Our world-class performance coaching staff will lead you through a professional program tailored to your individual needs. You choose either one-on-one coaching or small group sessions. Our training centers offer ancillary services as well, such as physical therapy, chiropractic, massage therapy, acupuncture, and nutrition counseling.

louisville@velocitysp.com
Phone: (502) 267-4544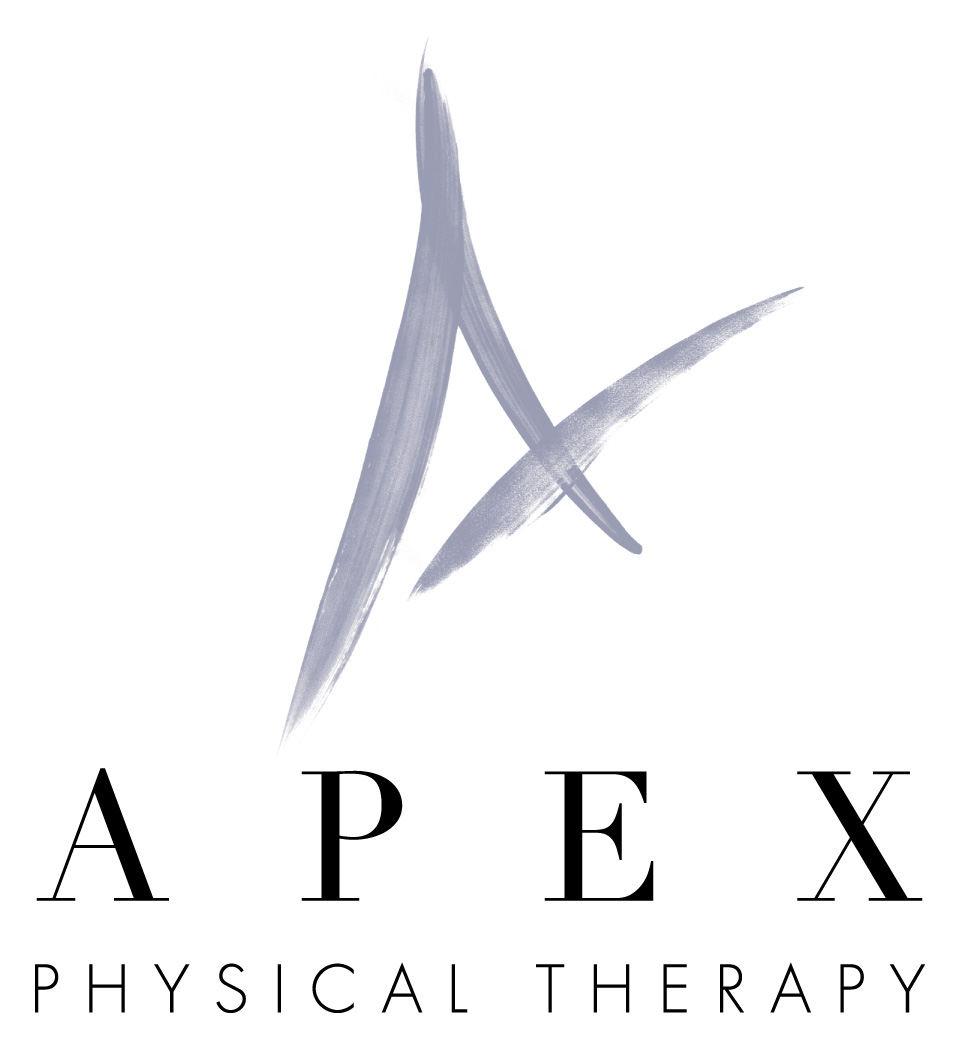 APEX Physical Therapy
141 S. English Station Rd.
Louisville, Kentucky
40245


For prevention of injuries in volleyball and for a personalized jump program, call Patrick at APEX Physical Therapy (502) 245-1136. For an interactive map or to get driving directions to APEX, click on the map below. To go to the APEX website, click on the APEX Physical Therapy title line or logo above.

Phone: (502) 245-1136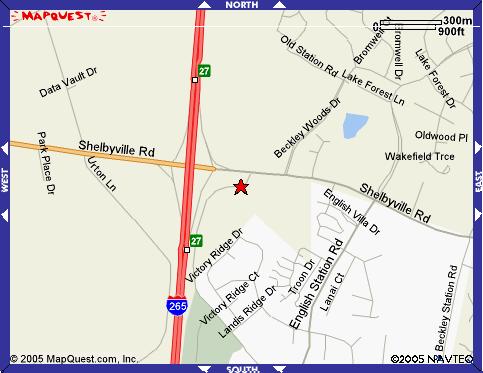 Click for map or directions

Sports Training - Home of the Acceleration® Program
KORT (Kentucky Orthopedic Rehab Team)
10701 Plantside Dr
Louisville, Kentucky
40299


The Acceleration® Program isn't just for all-stars. It helps motivated athletes with all degrees of ability to improve. If the athlete is willing to work hard, he/she will gain speed and strength while increasing their self-confidence. If the athlete puts more in to training, they will get more out of it. Our goal is to help every participant get better, no matter what level you're at when you come through our doors.

KORT Sports Training Center proudly participates in the Frappier Acceleration® Program. This world-renowned program has spread to over 120 sites throughout the U.S., Canada, Europe, South America and Japan, and it continues to grow. Athletes from the NFL, NBA, NHL, Major League Baseball, and both Collegiate and Olympic levels have benefited from it. More than 100,000 athletes have participated around the world!

Phone: (502) 297-8437