KC Peppers 16A Fastpitch: Welcome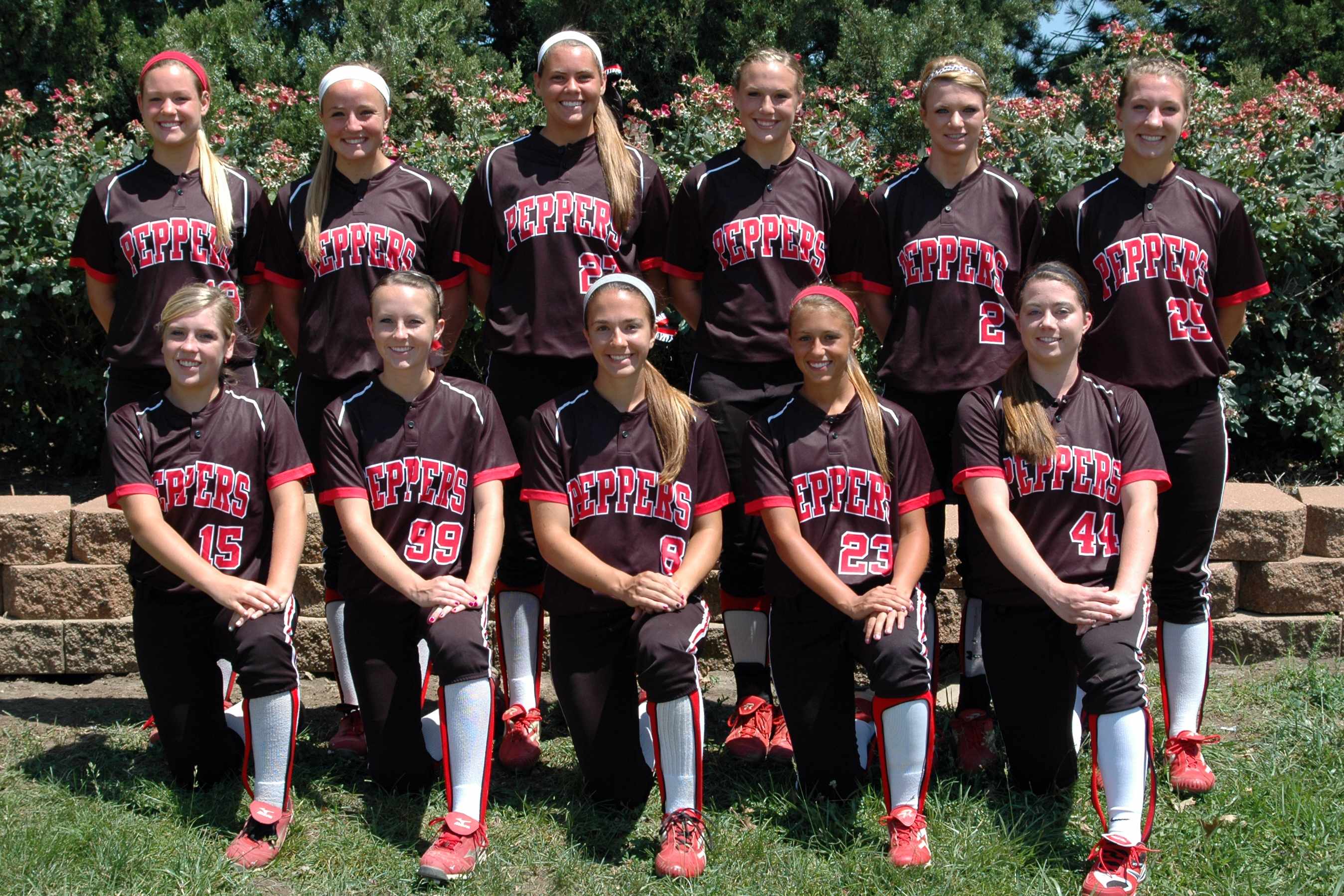 The KC Peppers 16U have recently completed their 2011-12 season under Head Coach Dan Jones and Assistant Coach Chuck Harris. The team is based in Overland Park, Kansas and is comprised of the Kansas City area's best and hardest working young ladies.
The KC Peppers 16U worked very hard to continue the winning tradition established by Coach Dan Eakin for more than 25 seasons with the founding team, the KC Peppers Gold. The goal of the KC Peppers 16U was to become one of the most respected teams from the Midwest and play at the highest level of competitive softball, while having a lot of fun doing it right.
2011-2012 Accomplishments
16A USA/ASA National Qualifiers

2011-12 Season
Final Overall Record, 56-17-2
16A Tournament Record, 13-7-1
16A USA/ASA National Championship, 4-3, 49th out of 152,(8/3/12)
16A Louisville Slugger Independence Day, 3-4-1, (6/30/12)
16A ASA/USA National and HOF Qualifier, CHAMPIONS, 6-0, (6/3/12)
18 Gold/A Tournament Record, 30-9
18A Mid-Missouri Elite Showcase, 4-0, (7/22/12)
Demarini Invitational Showcase, 3-3, (7/14/12)
18A ASA KC Metro Championship, 4-3, 2nd, (6/24/12)
18A ASA Heartland Showcase, 4-0, (6/9/12)
18A KC Metro Memorial Day Classic, 5-3, (5/28/12)
18 Gold St. Louis Showcase, 5-0, (10/30/11)
18A MSP Fall College Exposure, 5-0, (10/23/11)
Fall College Campus Games, 5-1
Indoor Tournament Games, 4-0-1
18 Gold MSP Elite Indoor Classic, 4-0-1, (2/19/12)
OGSA Premier League Record, 4-0