Jaguars Varsity Cheerleaders: Welcome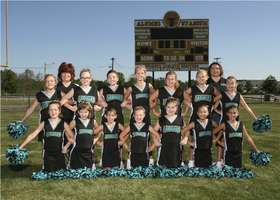 The 2013 Jaguars Varsity Cheerleaders
Home Of The Jaguars Varsity Cheerleaders
The Jaguars Varsity Cheerleaders will be in their 15th season of cheering for the Jags with the beginning of the 2013 football season. After not fielding a squad in 2008 they returned in 2009 and were part of the Varsity Division Champs. In 2010 & 2011 they appeared in the Championship Game but came up short both seasons and were the Varsity Division Runner Up. Last season they were in the Playoffs but did not advance to the Championship game. Congratulations girls on another fine season of cheering and supporting the Varsity Jaguars Football Team!!
Go Jags!! Buckeye Pride!!

Go Jags!!!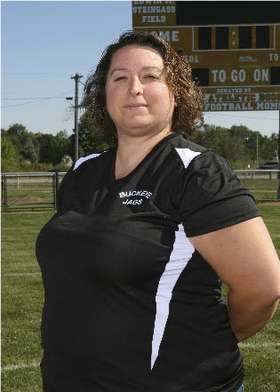 Head Coach Cathy Maslanka
Coach Maslanka Back In 2013
Head Coach Cathy Maslanka is returning for the 2013 Season as the Jaguar Cheerleaders get ready to embark on their 15th year of cheering in Buckeye Youth Football. They have had three years in which they did not field a squad. Coach Maslanka's daughter Jenny will be a Varsity Cheerleader this season and Cathy asked if she could come back and we welcome her back for her fourth season of coaching and her second with the Jags Varsity. We also welcome back Renee Manross as an Assistant Coach, she has been a jack-of-all trades for the Jags cheer squads holding several different positions over the years. Renee's daughter Macie will also be on the squad. Dawn Chegan will be the Jaguars Varsity Football and Cheerleaders Team Mom. Let's Go Jags!!