Buckeye Youth Football Association: Welcome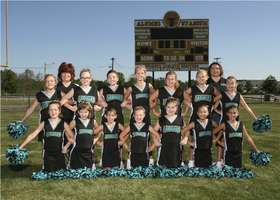 The 2013 Jaguars Varsity Cheerleaders
Home Of The Jaguars Varsity Cheerleaders
The Jaguars Varsity Cheerleaders will embark on their 16th Season supporting Jaguar Football during the 2014 Season. After not fielding a squad in 2008 they returned in 2009 and were part of the Varsity Division Champs. In 2010 & 2011 they appeared in the Championship Game but came up short both seasons and were the Varsity Division Runner Up. Last season they were in the Playoffs but did not advance to the Championship game. Congratulations girls on another fine season of cheering and supporting the Varsity Jaguars Football Team!!
Go Jags!! Buckeye Pride!!

Go Jags!!!
Thursday, July 24
Varsity Coaches For 2014
The Jaguars Varsity Cheerleaders will have two new coaches for the 2014 Season. Coaches Cathy Maslanka and Renee Manross will not return for this season. BYFA Cheer Coordinator Sheila Schnepp will be the Head Cheer Coach and she will be assisted by first year Coach Tracy Taylor. Thanks!!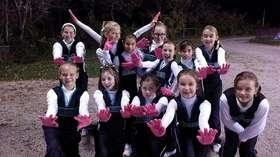 2013 Varsity Cheer - Breast Cancer Awarness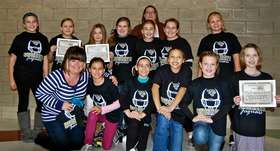 2013 Jaguars Varsity At Their Banquet