Jackson Parish Recreation Department: Welcome
Jackson Parish Recreation Department Leagues
Use the Parking Lots
All patrons must use the designated gravel parking lots. There will be NO PARKING along EITHER side of the road by the Field 1/2 entrance.
Due to the extremely wet weather any parking in those areas will tear up and rut the side of our road. Please help keep our complex nice!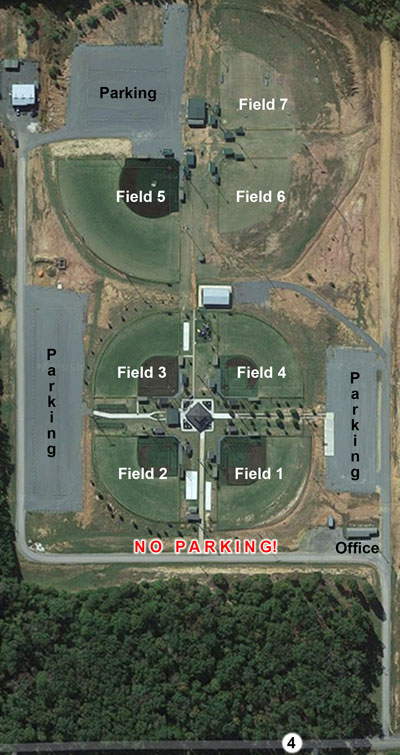 Wednesday, April 8
Schedules Available - Games Start Mon April 13th!

T-ball, baseball and softball schedules are now available (click here).


BATTING CAGE RULES:
HOME team gets 1 hour before game time till 30 mins before gametime to use cage.

VISITOR gets cage 30 mins before gametime to use cage.



Game on Field 1 - use Cage 5
Game on Field 2 - use Cage 2
Game on Field 3 - use Cage 3
Game on Field 4 - use Cage 4 




Dawson T. Perkins Memorial FUNdamental Baseball/Softball Clinic
Saturday May 9, 2015
Boys and Girls Ages 3-13 9-11am
Free Coke and Hotdogs 11am-12pm
Coaches Clinic 12pm-1pm

Location:
Jackson Parish Recreation Fields
5254 Highway 4, Jonesboro, LA

For more information call 318-259-3031

Free to all baseball/softball players ages 3-13 and coaches
2015 Louisiana Little League State Tournament Information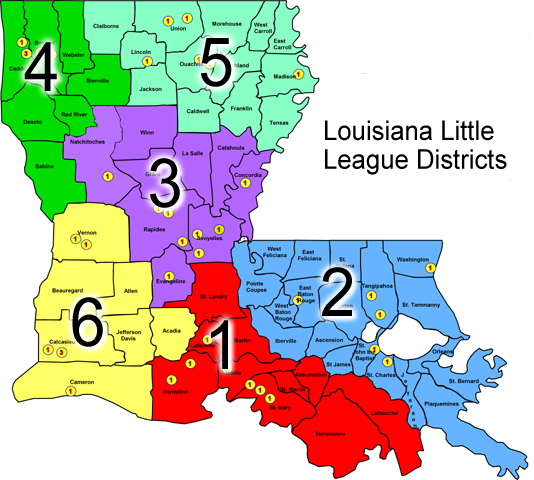 BASEBALL DIVISIONS
Tee Ball - District 6 - July 17, 2015
PM Minor & Major - District 2 - July 24, 2015
Minor League (9-10) - District 3 - July 17, 2015 - Marksville
Minor League (10-11) - District 4 - July 17, 2015
Major League (11-12) - District 4 - July 17, 2015
Intermediate (11-13) - District 6 - July 10, 2015
Junior League (13-14) - District 1 - July 10, 2015
Senior League (15-16) - District 1 - July 10, 2015
Big League (16-18) - District 5 - July 10, 2015 - Jonesboro
SOFTBALL DIVISIONS
PM (7-8) - District 3 - July 10, 2015 - Vidalia
Minor League (9-10) - District 1 - July 10, 2015
Major League (11-12) - District 6 - July 10, 2015
Junior League (12-14) - District 5 - July 10, 2015 - Jonesboro
Senior League (13-16) - District 5 - July 10, 2015 - Jonesboro
Big League (14-18) - District 5 - July 10, 2015 - Jonesboro