Indian Baseball Program: Welcome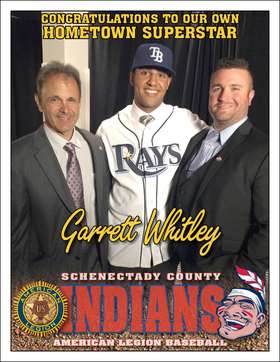 Garrett Whitley - 2015 MLB Draft - Round 1, 13th Pick - Tampa Bay Rays
WELCOME TO THE OFFICIAL WEBSITE OF THE SCHENECTADY COUNTY INDIANS
American Legion Code of Sportsmanship
I will: Keep the Rules; Keep faith with my teammates; Keep my temper; Keep myself fit; Keep a stout heart in defeat; Keep my pride under in victory; Keep a sound soul; A clean mind; And a healthy body.
Follow American Legion Baseball on its new Facebook Group Site - NYS Legion Ball. This site is full of good baseball news, updates on changes in rules for the upcoming year and events and important deadlines.
---
*********************************************************************************************************
THE 2014 SCHENECTADY COUNTY INDIANS ROSTER IS COMPLETE! CONGRATULATIONS TO THE TALENTED PLAYERS WHO HAVE MADE THE TEAM!
*********************************************************************************************************
The Indians Baseball Program is committed to supporting the development of amateur baseball in the Schenectady County area. The Indians provide young men with the opportunity to mature and aspire to higher levels of competitive baseball. The goal of our program is to ensure that each of our players attain their highest level of achievement in baseball.
It is also the commitment of the Indians coaching staff to help our athletes understand that it takes more than physical attributes to be a great baseball player. Every player must understand the game and his role on the team
It is the belief of this program that amateur athletics contribut greatly to the physical, mental and spiritual develoment of all those who choose to compete in their respective sport.
Through 17 seasons, Indians' players have been drafted or gone on to play at every level of collegiate baseball, we've even had a player go on to Major League Baseball.
**** INDIANS OVERALL RECORD 411-135-6 ****
---
Please come and visit the Indians Photo Websites where you will find photographs donated by players' families. There are literally thousands of photographs colected over the years so everyone can enjoy all those special and unforgettable moments we shared together as a family.
_________________________________________________________________________________________
Home of the 2008
NYS American Legion Baseball
Senior Division Champions
---
Head Coach Jim DeMidio
9 Brewster Street • Scotia, NY 12302 H/P 518-393-1117 • sfdcoach@nycap.rr.com
Centerfield (Let's Go!)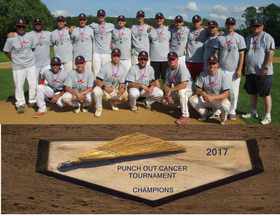 2017 PUNCH OUT CANCER TOURNAMENT CHAMPIONS
Sunday, June 18
SCHENECTADY COUNTY INDIANS SWEEP 2017 PUNCH OUT CANCER TOURNAMENT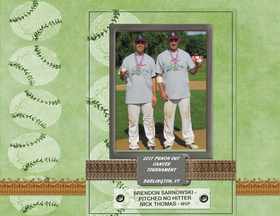 2017 POC MVPS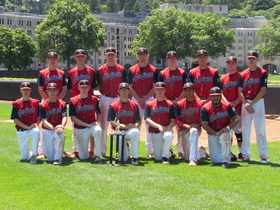 2018 Schenectady County Indians
Saturday, July 14
2018 Schenectady County Indians
Tuesday, July 18
Schenetady County Indians sweep the 2017 District Tournament!
2017 Disctrict 3 Champions
Sunday, June 5
2016 Schenectady County Indians