2013 Season
Season Record: W-24 L-5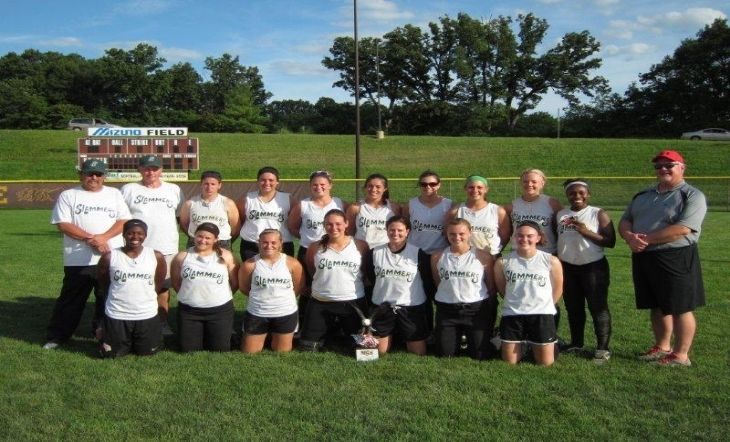 Indiana Slammers
2013 NSA World Series Champions
E. Peoria, IL August 3 - 4, 2013
Top: Bob Zivic - Dave Wilson - Sadie Conner - Katie McKay - Kelsey Dotson - Natalie Hernandez - Melissa Preish - Jenna Marsalli - Coryn Schmit - Shawna Sadler - Russ Jones
Bottom: Jhavon Hamilton - Alex Lagesse - Kaitlyn Ranieri - Liz Watkins - Casey Clutch - Brittny Drish - Kelsi Jones
Schedule/Results
*June 1st 7:35 pm ----Two Time NPF Champions Chicago Bandits----Rosemont, IL
Bandits 5 Slammers 2
(Exhibition played inside Rosemont Dome due to storm)
June 8-9----ASA Bloomington Lady Hearts Invitational----Normal, IL
*First Place: Slammers
Second Place: Bloomington Hearts
June 22-23----USSSA Illinois State Tournament----Rockford, IL
First Place: Diamonds Forever
Second Place: I-Club
*Third Place: Slammers
(No pool play...rain shortened tournament) .
July 6-7----USSSA John Radtke Memorial Tournament----Elgin, IL
First Place: Hooters
*Second Place: Slammers .
July 26-28----USSSA World Series----Rockford, IL
First Place: Brakettes
Second Place: Hooters
*Third Place: Slammers
August 3-4----NSA World Series----East Peoria, IL
*First Place: Indiana Slammers
Second Place: St Louis Saints
Third Place: Bloomington Hearts
Champions
Bloomington-Normal Lady Hearts Tournament
W 6 L-0 June 8-9, 2013
Top: Devin Miller - Brittny Drish - Liz Watkins - Casey Clutch - Natalie Hernandez - Courtney Heeley
Bottom: Teresa Aguilar - Kelsi Jones - Coryn Schmit- Jenna Marsalli - Shawna Sadler - Jhavon Hamilton Leading Hitters: Hernandez .647 - Jones .529 - Schmit .500 - Marsalli .438 - Sadler .417 - Drish .357
HR: Hernandez (3) - Jones - Marsalli - Hamilton - Watkins 2B: Hernandez (4) 3B: Drish RBIs: Hernandez (14) - Jones (10) - Marsalli (6)
Team BA: .408 Pitching: Casey Clutch W-3 L-0, 2 shutouts, 2.05 era Devin Miller W-3 L-0, 2.33 era Championship Game: Slammers 9 Hearts 1
.
USSSA IL State USSSA IL State Championship
Third Place
Rockford, IL June 22-23, 2013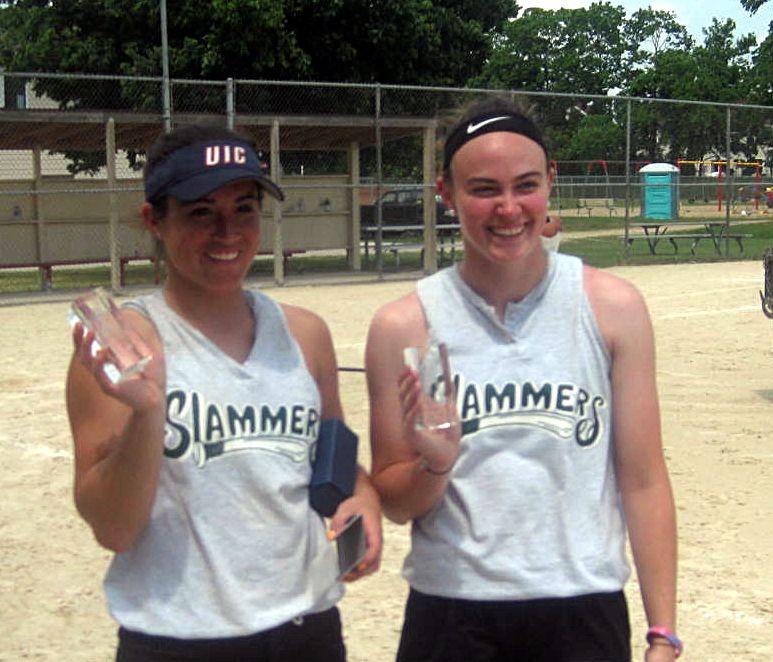 All Tournament Natalie Hernandez and Kelsi Jones
All Tournament USSSA IL State . . Nat and Kelsi hitting one-two in the Slammer line-up are posting incredible hitting stats through the first 10 games of the 2013 season. Natalie has an OBP of .633, is carrying an astonishing .655 batting avg leading the team in hits (19), Doubles (6), HR (tied with Jones with 4), runs scored (12) and rbi's (21). Kelsi Jones is hitting .500 with 4 home runs, 16 rbi's and a lofty OBP of .567 . USSSA IL State Stats: Slammer Leading Hitters: Hernandez .667 - Ranieri .600 - Jones .444 - Dotson .429 - Mener .375 - Heeley .375 - Drish .333 HR: Jones (3) - Hernandez - Connolly - Dotson 2B: Heeley (3) - Hernandez (2) - Jones - Drish RBIs: Hernandez (7)- Jones (6) - Dotson, Mener, Heeley (3 ea) . Top Pitcher: Clutch IP: 9 2/3 ERA 0.72 .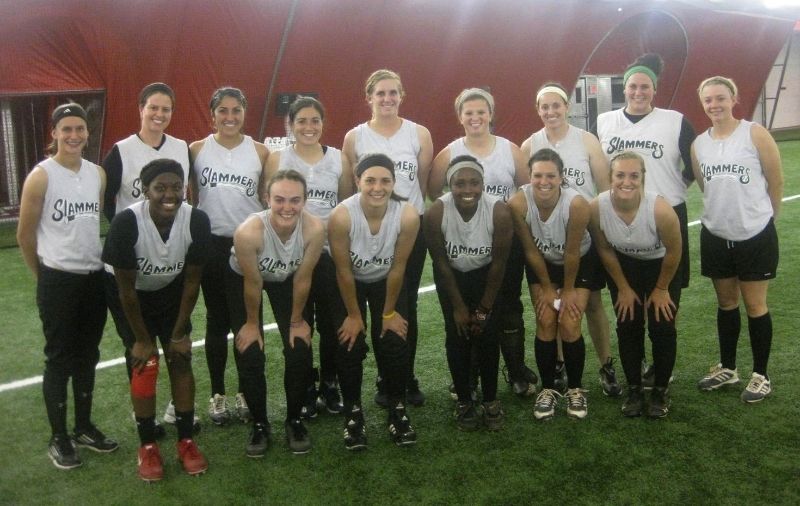 Exhibition Slammers vs Chicago Bandits
Teams Paired Off in Exhibition Game as Both Teams Kicked off the 2013 Season
Bandits Stadium 27 Jennie Finch Way Rosemont, IL 60018
Bandits 5 - Slammers 2
June 1st, 2013
Top: Sammy Marshall- Casey Clutch/ Creakbaum - Courtney Heeley - Natalie Hernandez -
Brit Gardner - Kelsey Dotson - Sadie Conner - Casey Crozier - Coryn Schmit
Bottom: Jhavon Hamilton - Kelsi Jones - Jenna Marsalli - Shawna Sadler - Melissa Preish - Kaitlyn Ranieri
Game Highlights: 1st Inning: Slammers jumped out in front when, after two outs, Natalie Hernandez (UIC) and Mellisa Priesh (UIC) cracked back to back line drive doubles to the fence giving Brit Gardner a 1-0 lead. In the bottom of the first Bandits' leadoff hitter Vicky Galindo beat out an infield hit then scored on a base hit by Bandit SS Tammy Williams. Backed by great defensive plays by both teams the game then turned into a pitching duel between Slammer starting pitcher Brittany Gardner (Loyola) and Bandit's starting pitcher Andrea Williamson who was relieved by newly drafted Texas A & M star Mel Dumezich in the 4th inning.
Gardner held the Bandits hitless in the 3 and 4th inning but a leadoff home run and 2 hits in the 5th put 4 runs on the board for the Bandits. . .In the 5th inning the Slammers turned to new Slammer Casey Crozier (Youngstown St) who allowed only 1 hit in her 2 inning stint. A brilliant bases loaded running catch in left centerfield by Shawna Sadler (WKU) ended the 5th inning with no further damage and the Bandits holding a 5-1 lead. . . The Slammers final run was scored when Coryn Schmit (UIC) drew a one out walk in the 7th, Kelsi Jones (MO) singled and Schmit then tallied on an error making the final score Bandits 5 Slammers 2.
* Special thanks to Sammy Marshall ( Western IL) who joined us for this exhibition game and provided immediate impact with her blinding speed at leadoff hitter. She was so fast to first base she will ever be known as "Jimmy John" by those of us who watched her play. She now plans to resume her coaching career. Thanks Sammy!
Slammers: 2 runs - 5 hits - no errors. LP Gardner Bandits: 5 runs - 9 hits - 1 error. WP Dumezich
* Many thanks to the Chicago Bandit organization for hosting this exhibition game then adjusting to the storm conditions and allowing the Slammers to use their impressive indoor practice facility to warm up then play the game on that beautiful indoor playing surface.
Slammer College Teams in 2013 College Season Regional Tournaments
Oklahoma Claims WCWS Championship
.
Valparaiso University '16
*Crusaders Heading to Ann Arbor for NCAA Tournament
5/15/13 Crusaders Set for 2013 NCAA Tournament
5/17/13 Michigan downs Valpo 5-0 in opening Regional in Ann Arbor
*5/18/13 Crusaders season ends with win over Central Michigan then fall victim in perfect game loss to CA.
.
Western Kentucky University '15
.
.
University of Missouri '15
.
5/13/13 Mizzou Seeded Sixth, Set to Host NCAA Regional
5/17/13 Marston's Home Run Lifts No. 6 Mizzou Past Stony Brook, 3-0
5/18/13 Mizzou Tigers beat Hofstra 1-0 and advance to Regional Final
5/9/113 Columbia Regional: Game Six Hofstra (46-12) 10, Missouri (37-12) 0
5/19/13 Thomas, Roth, Hudson Power Mizzou to Sixth Regional Title
Tigers defeat Hofstra, 5-0, host Washington next weekend for Super Regionals
Missouri heads into Super Regionals
5/23/13 Washington rallies to Take Super Regional Game One, 2-1
*5/24/13 Tigers Come Up Short Against Washington, 1-0
Husky pitching combined to two-hit Mizzou and advance to the WCWS.
2012 College Season
Butler Bulldogs
Meaghan Sullivan
4/29/12 After a 4/4, 2 HR performance in season's final game, Sullivan's .342 average places her in Horizon League top ten hitters.
5/9/12 Butler eliminates Youngstown State 3-0 in first round of Horizon League championships.
*5/10/12 Bulldogs Drop Top-Seeded Valparaiso
5/10/12 Meaghan named first string All Horizon League
5/11/12 Undefeated Gardner and Loyola give Butler First loss in Horizon playoffs. Final 9-1
*5/11/12 Butler season ends with 3-2 loss to Valpo who will meet Loyola in Horizon championship game tomorrow.
5/12/12 Sullivan Named All-Tournament as well as leading Butler with a .345 season batting average.
DePaul
Kirsten Verdun
Kirsten Verdun 4/4/12 Verdun Named National Player of the Week 5/11/12 All-BIG EAST Honors for Verdun, Connolly. Verdun Unanimous Choice for First Team, Connolly Named to Third Team 5/17/12 Verdun Earns All-Region First Team Once Again Sophomore Recognized by NFCA for Second Year in a Row 5/6/12 Verdun finishes reg season 25-12 after stopping Providence 5-1 on Sr Day. Kirsten also hit an incredible .381 with team leading 11 HR and 40 RBIs. 5/8/12 Verdun Named to Weekly Conference Honor Roll For 6th Time This Season 5/14/12 DePaul Earns 17th Appearance in NCAA Tournament Opens NCAA Championship Friday Against Massachusetts Mary Connolly 2/13/12 Connolly Walks Off With BIG EAST Accolade. Hits 3 run homer in her very first college at-bat. 4/10/12 Slammers welcome DePaul's great freshman talent Mary Connolly.
* 5/12/12 Watkins' caps her college career with game winning grand slam as Hawkeyes win final game of the season
* 5/17/12 Liz Watkins is the ninth player in Iowa history to earn All-Big Ten honors four times.
3/16/12 Hamilton's 2nd grand slam of the year helps her coach make Div 1 history.
4/14/12 Hamilton breaks up Slammer teammate Verdun's no hitter in 6-1 loss to
5/9/12 Hamilton among five Redbirds to win All Valley honors
5/12/12 Hamilton drives in 4 runs as Redbirds Win MVC Tournament Title.
Illinois State will be making its third-straight trip to the NCAA Tournament.
Columbia Regional
*5/18/12 Hamilton Named NFCA All-Region First Team
Friday's selection is the second-career all-region honor for Hamilton
May 18-20 at Columbia, Mo.
No. 9 seed Missouri* (43-12) vs. Illinois State (35-21)
5/18/12 Redbirds Fall, 6-0, to No. 9 Missouri in NCAA Opener
5/19/12 ISU Softball Advances to NCAA Regional Final.
Hamilton produces game winning run eliminating DePaul.

5/20/12 Redbirds Close Season with Loss to No. 9 Missouri
Illinois State finishes the 2012 season with a 37-23 overall record.

.
Horizon League Pitcher of the Year
Congratulations to Brit on her gritty tournament performance and record breaking season!
3/26/12 Loyola's Brittany Gardner Named Horizon Pitcher of the Week
4/3/12 Gardner tosses 3 hit gem downing DePaul and Slammer teammate Verdun 1-0.
4/9/12 Brittany named Horizon Pitcher of the Week for the second time in 3 weeks.
4/15/12 Gardner throws no hitter in 3-0 victory over Cleveland State
4/30/12 UIC's Preish, Loyola's Gardner Earn Horizon League Weekly Softball Honors.
5/8/12 Brittany named Horizon League Pitcher of the Year!
5/10/12 Gardner no-hits Green Bay.Only 9th no-hitter in Horizon playoff history.
5/11/12 Undefeated Gardner and Loyola give Butler First loss in Horizon playoffs. Final 9-1. Victory puts Ramblers in tomorrow's Horizon championship final.
5/12/12 Doerffler Delivers Valpo to NCAA Softball Tournament with Back-to-Back Walk-Off Wins over Loyola
5/11/12 Gardner sets new single season Loyola strikeout record and takes pitcher of the tournament honors. Brittany eclipsed Lindsey LaChiana's previous single-season school record (204) by totaling her 205th punchout of the year.
5/17/12 Brittany Gardner Named Second Team All-Great Lakes Region
5/30/12 Loyola Honors Gardner's Great Stretch Run
.
5/10/12 UIC Falls 3-0 To Valparaiso In Horizon League Tournament
Flames conclude the season with an overall record of 26-27.
NCAA Regionals Begin May 18th. Teams TBD
Jenna finished a fine 2012 season with 6 home runs and was 2nd on the team in RBI's with 27.
Coryn finished with an impressive .311 BA leading the Flames in HRs (9) and RBIs (39). Coryn was also one of three Horizon League softball players that earned College Sports Information Directors of America (CoSIDA) Academic All-American honors.
4/30/12 UIC's Preish, Loyola's Gardner Earn Horizon League Weekly Softball Honors.
5/7/12 Named First String All Horizon League ! Melissa finished the regular season schedule with a monstrous .399 average placing her 4th in Horizon League top ten hitters.
5/12/12 Crusaders Walk Off Twice To Win Horizon League Championship
.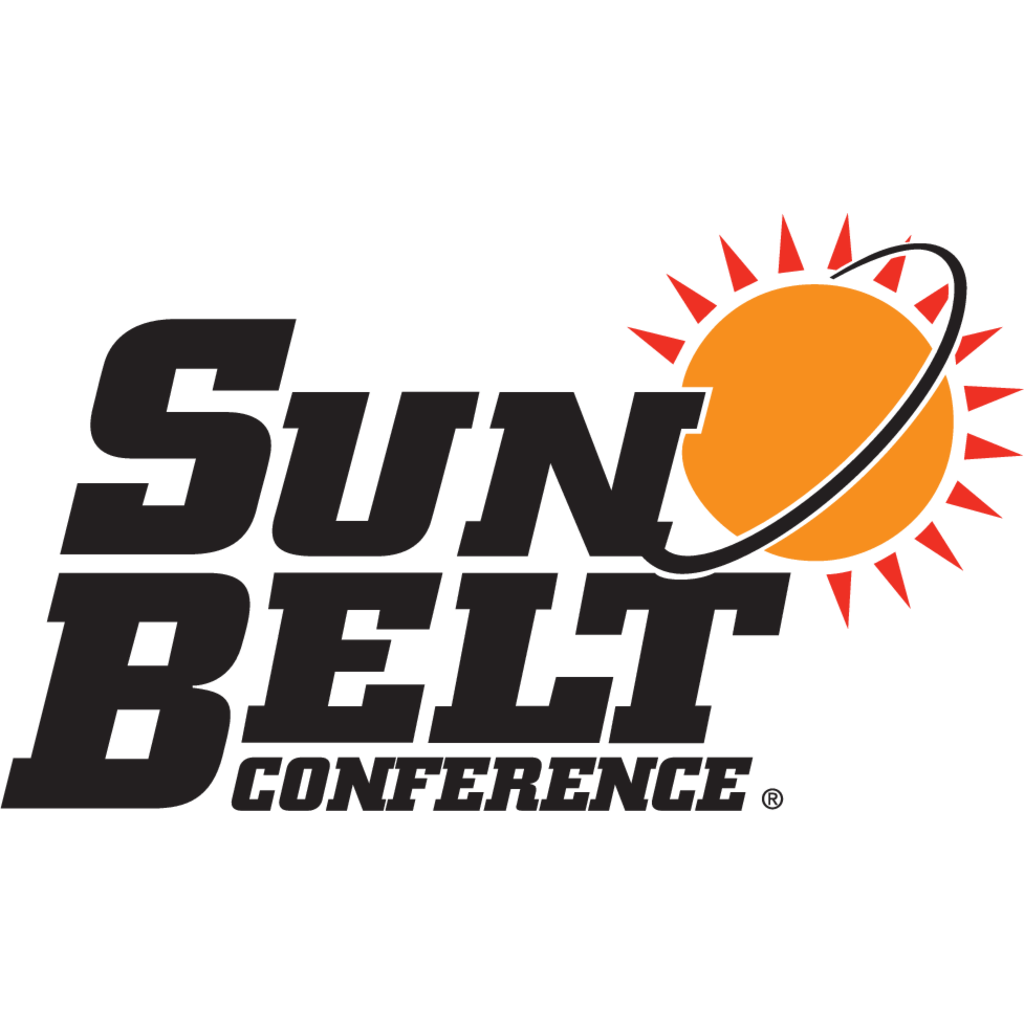 *5/11/12 Cajuns Eliminate Lady Toppers from 2012 Sun Belt Conference Softball Championship
2/24/12 Sadler 4 for 4 in victory over Murray State.

3/10/12 Sadler and WKUcomplete series sweep of Florida Atlantic



Beer For My Horses by Toby Keith

Wednesday, November 23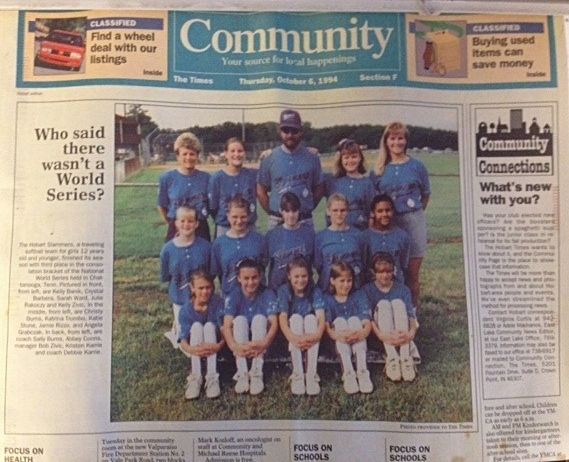 .