Indiana Central Little League: Welcome
Tuesday, April 25
Have fun play hard
Indianapolis' Oldest Little League established in 1952 4410 S. Keystone Ave. Indianapolis, IN 46227

Our Volunteers May Not Have The Time,
But They Always Have The Heart
-Ron Wilson 


PICTURE DAY RESCHEDULED. PICS WILL BE TAKEN ON MAY 20. SCHEDULE WILL BE POSTED. THANK YOU!
ICLL Softball and Baseball Schedules are posted under Handouts!
2017 ICLL SPRING CALENDAR
Download at Handouts!
Register NOW for JR/SR Baseball and Softball, ONLY. All other disivions closed.
AFTER YOU COMPLETE ONLINE REGISTRATION, PLEASE GO TO THE HANDOUTS PAGE AND COMPLETE THE 2017 BOUNDARY, CODE OF CONDUCT AND MEDICAL FORMS. YOUR REGISTRATION WILL THEN BE COMPLETE. PLEASE BRING TO YOUR TEAM MEETING. THANK YOU.
Is Indiana Central your home Little League?
If you live in our boundaries or attend the following schools you may play at Indiana Central Little League:
Schools List
| | | |
| --- | --- | --- |
| IPS #31, #34, #65, #39 | Gray Christian School | Roncalli |
| Abraham Lincoln | Head Start | Sense Charter School |
| Baptist Academy | Henry Burkhart | Southport Academy |
| Calvary Christian | Jeremiah Gray | Southport Middle School |
| Central Catholic | Manual High School | St. Jude |
| Clinton Young | New Horizons Alternative | St. Roch |
| Emma Donnan Middle | R.I.S.E. | University Heights Preparatory |
Did you move?
If you played at IC last year but moved out of boundaries and do not attend one of the schools above please contact your divisions player agent at the beginning of the season to implement a waiver.
---


---
Would you like the help us out?
ICLL is always in need of doncations. Any office products or household products you would like to donate will help us keep our league administrative costs down so that we can use as much of our funds as possible for the kids.
Current Needs:

All Household Supplies - Ice Machine - Copier
Would you like to sponsor a team?
Sponsorship forms are accepted year round.
2017 Sponsorship forms are located on the Handouts section of this page.
For donation or sponsorship information contact us at:
mearsfan1@yahoo.com, calling or texting Sally at (317) 626-8725.
Get your company's name out at ICLL!!! Cash, Checks, Money Orders, and Credit Cards Accepted.
---
Coach's Corner
If you practice on ICLL Diamonds, please rake and pick up trash after your practice so we can keep the diamonds nice!!!! Also, please no coolers in the park. We have a well-stocked & friendly concession stand for all your needs. Thank you for your cooperation and understanding.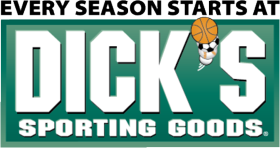 Take Me Out to the Ball Game
Sunday, January 8
2017 Spring Registration
Indiana Central Has a NEW Online Registration Process! Please Register Online!
Below is the link to register your player and pay on-line. Please click on it and follow the directions for registration. You can also copy and then paste the link into a web browser.
All divisions will be available for registration as of 1-1-2017
https://active.leagueone.com/OLR/Pages/Welcome.aspx?ClubId=14585
Tuesday, February 28
2017 SPRING SOFTBALL
REGISTRATION OPEN FOR 2017 SPRING SOFTBALL Online or any Saturday through March 11, 2017 from 11am - 3pm at ICLL! Tryouts will be on Saturday, March 11, 2017 from noon - 2pm, for anyone needed them. If you are not registered, you will not be able to try out. Let's make this season count and have some fun!
Thursday, April 13
2017 Board of Directors Indiana Central Little League
| | | | |
| --- | --- | --- | --- |
| President | Rob Taylor | | |
| Vice President | Dennis Maxey | | |
| Secretary | Sally Schimmel | | |
| Treasurer | Cat Winn | | |
| Baseball PA | Chris Ward | | |
| Tball/PW PA | Robert Osborn | | |
| Softball PA | Sally Schimmel | | |
| Safety Officer | Allen Norris | | |
| Fundraising | Amanda Jones | | |
| Sponsorship | Crystal Shelton | | |
| Umpire-in-Chief | Jared Lewis | | |
| Concession Manager | Amanda Osborn | | |
| Uniforms | Tracey Henson | | |
| Equipment Manager | Carl Henson | | |
| Grounds Manager | Allen Norris | | |
| Grounds | Carl Henson | | |
| Grounds | Christopher Smith | | |
| | | | |
| | | | |