HUNTINGTON PARK FOOTBALL: IRON SPARTANS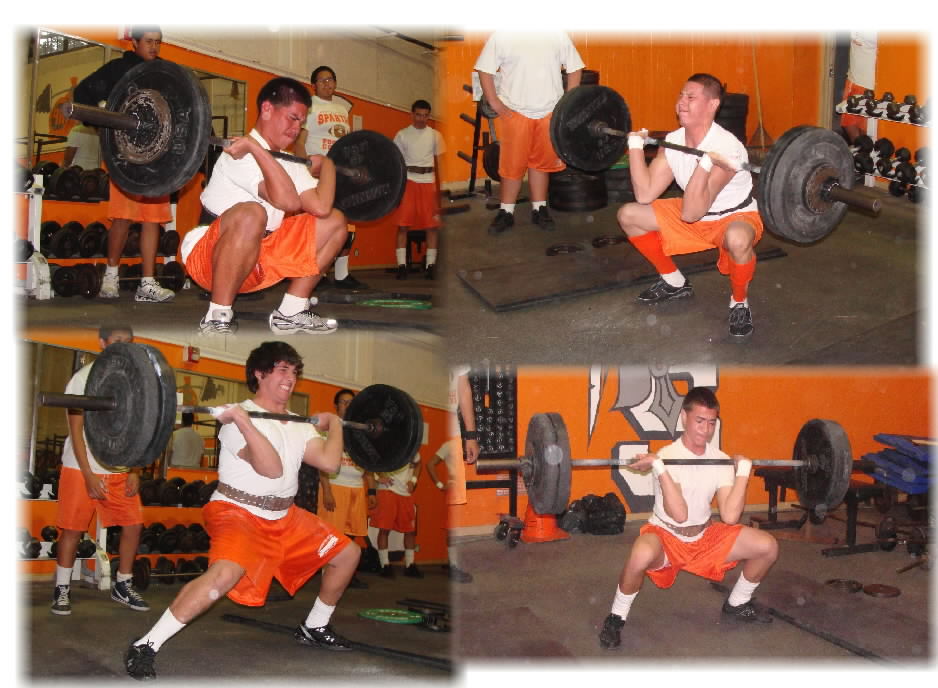 2011 POWER CLEAN MAX 2 OUTS!!!
Off Season Training
HP football players can improve themselves in off season in five key areas:

1. POWER - The ability to apply maximum force in a short period of time. Strength training is where power is developed. Football players must develop their fast twitch muscle fibers that allow the athlete to perform explosive activities in short bursts.

2. AGILITY - The ability to maintain balance while changing direction quickly.

3. ENDURANCE - The ability to play at maximum effort for the entire game. Cardiovascular work is needed as well as developing an athletes slow twitch muscle fibers.

4. SPEED - How fast you can go from point A to point B. Athletes can work on short bursts, run down slight inclines & develop the proper form for efficient running.

5. SKILLS - Take part in activities that will improve the skills pertaining to his position.
Nutrition For Strength Building
Protien is absolutely essential for life. For a football player, it would be impossible to gain muscle, maintain muscle, recover or exibit power and stamina without ingesting sufficient amounts of protien. To maximize your strength gains during a training period. Muscles need protien to rebuild & grow. To see the best results possible when strength training try to have some type of protien with every meal. This shouldn't be a problem as protien sources are common and varied (meat, chicken, fish).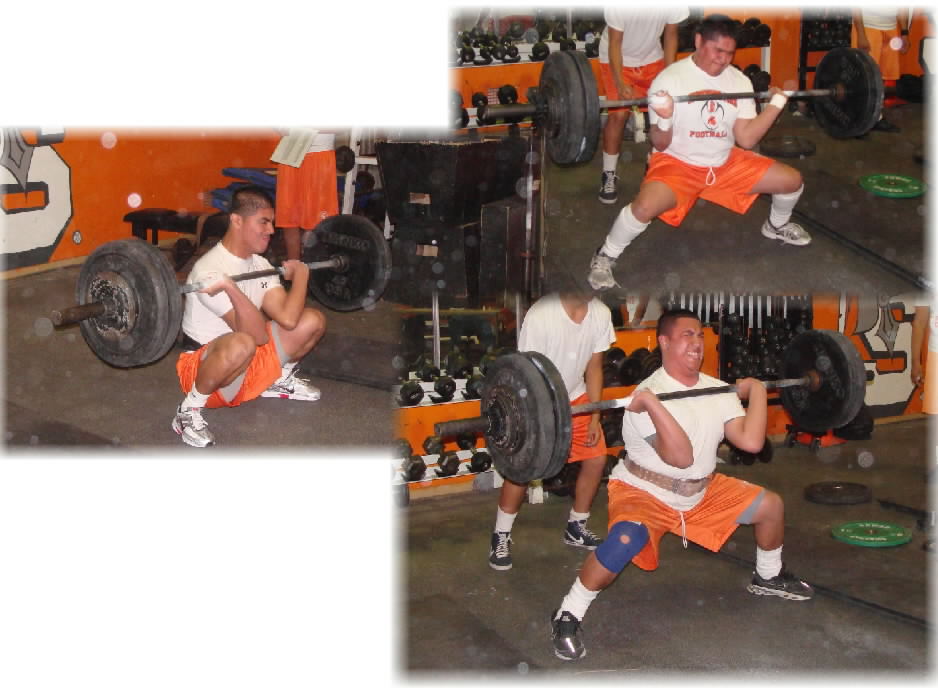 2011 POWER CLEAN 2 MAX OUTS!!
300lbs record J.Rios
FRANCOPC