The "Official" Wiseburn Little League: Welcome
Click to register for FALL BALL 2014 Season.
Updated 10.9/14
We are the ORIGINAL championship and award-winning Baseball AND Softball program, serving the Wiseburn community for 58+ years!
***UPCOMING GAMES AT THE VERY BOTTOM OF THIS PAGE***
DO YOU KNOW THE LITTLE LEAGUE PLEDGE?
I trust in God,
I love my country
and will respect it's laws.
I will play fair and strive to win,
But win or lose, I will always do my best!
FALL BALL HAS BEGUN!
Some teams still have space available for late registrations.

Please keep an eye on facebook and website for schedule on when to show up.

Games every Sunday thru Thanksgiving.
Please contact info@wiseburnlittleleague.org if you
have not received an email or been contacted by a coach
Wiseburn Little League Fields BB = Baseball field (Isis Ave & 135th)
SB = Softball field (Isis Ave & 137th)
PB-N aka PB-W = Peter Burnett NORTH field PB-S aka PB-E = Peter Burnett SOUTH field

---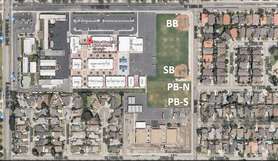 WISEBURN Little League Fields
Facebook: Wiseburn Little League News Page
Tuesday, June 10
SIGN UP NOW --- FALL BALL 2014