The "Official" Wiseburn Little League: Welcome
Click to register for FALL BALL 2014 Season.
Updated 8/20/14
We are the ORIGINAL championship and award-winning Baseball AND Softball program, serving the Wiseburn community for 58+ years!
***UPCOMING GAMES AT THE VERY BOTTOM OF THIS PAGE***
DO YOU KNOW THE LITTLE LEAGUE PLEDGE?
I trust in God,
I love my country, and will respect it's laws.
I will play fair and strive to win,
But win or lose, I will always do my best!
FALL BALL REGISTRATION NOW OPEN! Prices go up Sept1 so sign up NOW! Fall Ball Start Date is Sunday Sept20. No practice during the week, only 1 game every Sunday thru Thanksgiving.

Fields: BB = Baseball field (Isis Ave & 135th)
SB = Softball field (Isis Ave & 137th)
PB-N aka PB-W = Peter Burnett NORTH field PB-S aka PB-E = Peter Burnett SOUTH field

---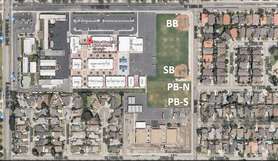 WISEBURN Little League Fields
Facebook: Wiseburn Little League News Page
Tuesday, June 10
SIGN UP NOW --- FALL BALL 2014