The "Official" Wiseburn Little League: Welcome
Click to register for Regular (Spring) Season 2016
Updated 5/4/2016
We are the ORIGINAL championship and award-winning Baseball AND Softball program, serving the Wiseburn community for 60+ years!
DO YOU KNOW THE LITTLE LEAGUE PLEDGE?
I trust in God,
I love my country
and will respect it's laws.
I will play fair and strive to win,
But win or lose, I will always do my best!
AAA Tournament starts Saturday May 7!
Thanks to all for your help with fundraising. It is appreciated!
WISEBURN LITTLE LEAGUE BOARD
Baseball/Softball Teams finalized!
Still not too late to register for certain divisions... email info@wiseburnlittleleague.org for more details.
CONGRATS TO THE 50/70 BLUEJAYS
FOR WINNING THE CARL MCGEE MEMORIAL TOURNAMENT JUNE 2015!
Wiseburn Little League Fields BB = Baseball field (Isis Ave & 135th)
SB = Softball field (Isis Ave & 137th)
PB-N aka PB-W = Peter Burnett NORTH field PB-S aka PB-E = Peter Burnett SOUTH field

---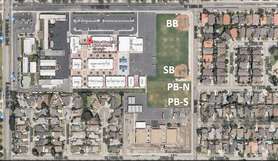 WISEBURN Little League Fields
Tuesday, February 16
Practice Schedule
Here is the practice schedule. It is subject to change.
Friday, November 13
Wiseburn Little League