Hamilton Girls Softball Association: Welcome
---
Welcome to the HGSA website!
Hamilton Girls Softball Association is a fastpitch softball program for girls ages 5-17. Yearly, we field 35 recreational teams and sponsor 8 Hamilton Hurricane All Star teams, with 450+ girls participating within both the recrational and Hurricane programs. Each HGSA team, recreational and All Star, has it's own team web pages within the league website.

Since 1992, HGSA and it's dedicated staff have administered the growing sport of fastpitch softball to girls of all ages. By separating itself from it's original beginnings at HTRBA, our league has given exclusive use of the complex fields to teaching and playing girls fastpitch softball. In doing so, HGSA has seen many of it's former players go on to bigger venues in high school and college while continuing to play the sport they love.

For further league information, please review the web site pages. Additional information, not listed on the web site can be obtained by contacting an HGSA E-Board member.
This site is intended for the use of all HGSA managers, coaches, players, parents, fans and sponsors. The site was initiated on November 10, 2002.
HOME OF THE
2008 BABE RUTH WORLD SERIES CHAMPION

12U HAMILTON HURRICANES
---
Monday, May 18
2015 HGSA Summer Clinics
Registrations for the 2015 HGSA SUMMER Softball Clinics are currently being accepted. Clinic participants must be fully registered for the 2015 spring season.
The summer clinic offering is for fielding. Some clinics have age restrictions. Please see the forms for more information.
Clinics have limited space available and are filled on a first come first served basis. REGISTER EARLY AS CLINICS FILL UP FAST!
REGISTRATION DEADLINE IS JUNE 1st
Tuesday, May 26
2015 HGSA FALL BALL REGISTRATION
2015 HGSA FALL BALL REGISTRATION



MAIL FORM TO:

HGSA
PO BOX 3430
Mercerville, NJ 08619

DROP FORM OFF:

HGSA Complex
Christine Avenue
Mercerville, NJ 08619

WALK IN REGISTRATION DATES

June 19 June 26 July 17 July 24

6-7 PM Each Night

LEAGUE TRYOUT DATE:

August 10, 2015 HGSA COMPLEX

(August 11, 2015 Rain date)



(7-8) Instructional - 6 PM

(9-10) Minor - 7 PM

(11-12) Major - 7 PM

8 WEEK SEASON (begins 9-1-15)

FOR MORE INFORMATION:

Fall Ball League Agent: Steve LaFisca 609-865-1872

T-Ball Division (4 - 5 - 6 Year Olds)

Friday Nights 6 PM

Instructional Division (7 - 8 Year Olds)

Wednesday Nights 6 PM

Minor Division (9 - 10 Year Olds)

Thursday Nights 6 PM

Major Division (11 - 12 Year Olds)

Tuesday Nights 6 PM

Senior Division (13 - 17 Year Olds)

Monday Nights 7:30 PM

Thursday, April 23
2015 HGSA Pizza Fundraiser Contest Winners
2015 HGSA Pizza Fundraiser Contest Winners!
Congratulations to the following
2015 HGSA Pizza Fundraiser Contest Winners!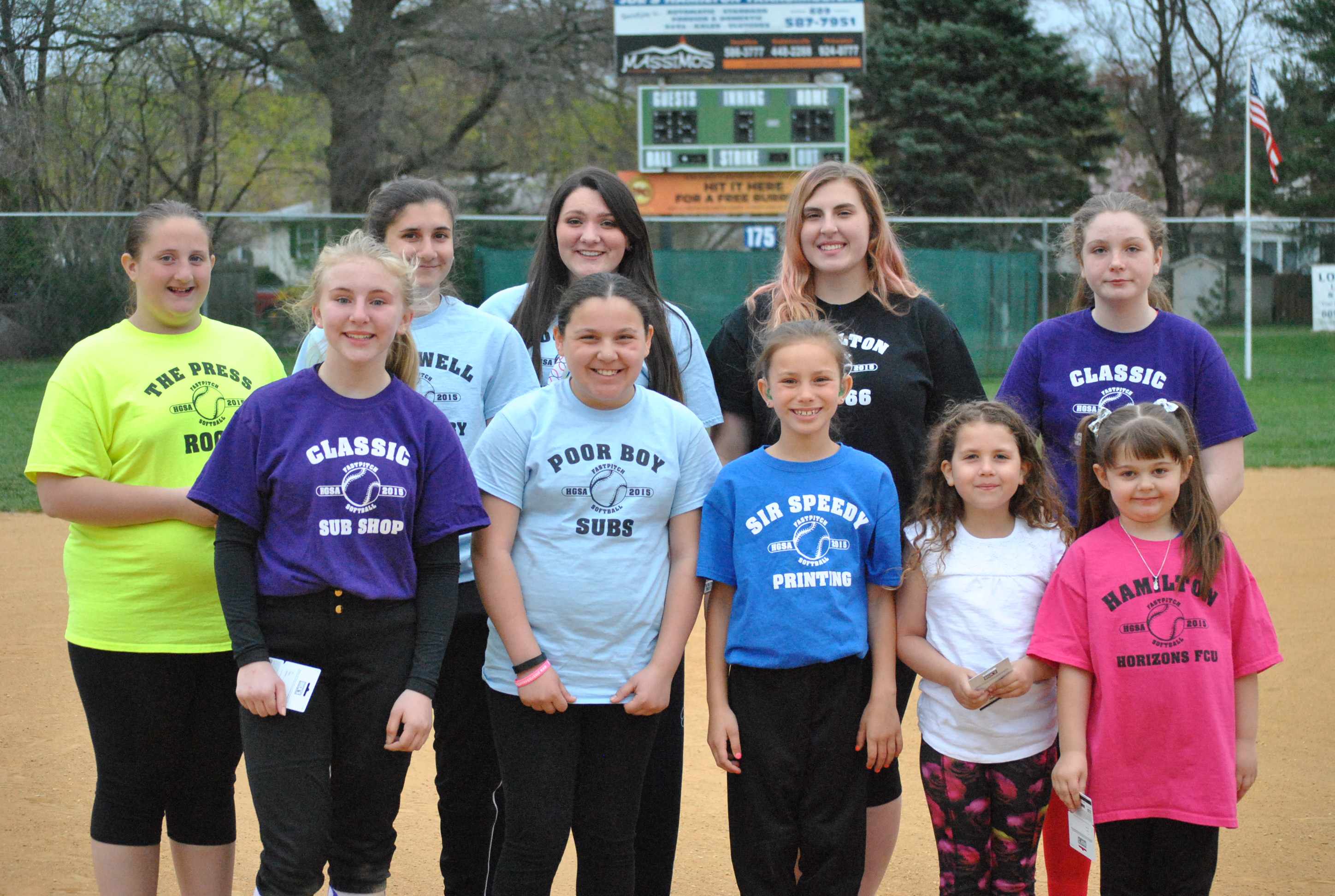 Marisela Mannino - 30
Samatha Morrell - 22
Gwen Reinecke - 20
Tatum Hart - 20
Jenna Albertson - 20
Kayla Delehanty - 19
Tracey Mraw - 17
Sabrina Heineman - 17
Marissa Blankenbiller - 17
Jocelyn Santiago - 16
Kelsie Walen - 16
Rowan Lacy - 16
Catlin Sharkey - 16
Meaghan McTamney - 16


2015 Pizza Kit Fundraiser Contest Overall Winner
Marisela Mannino
Sir Speedy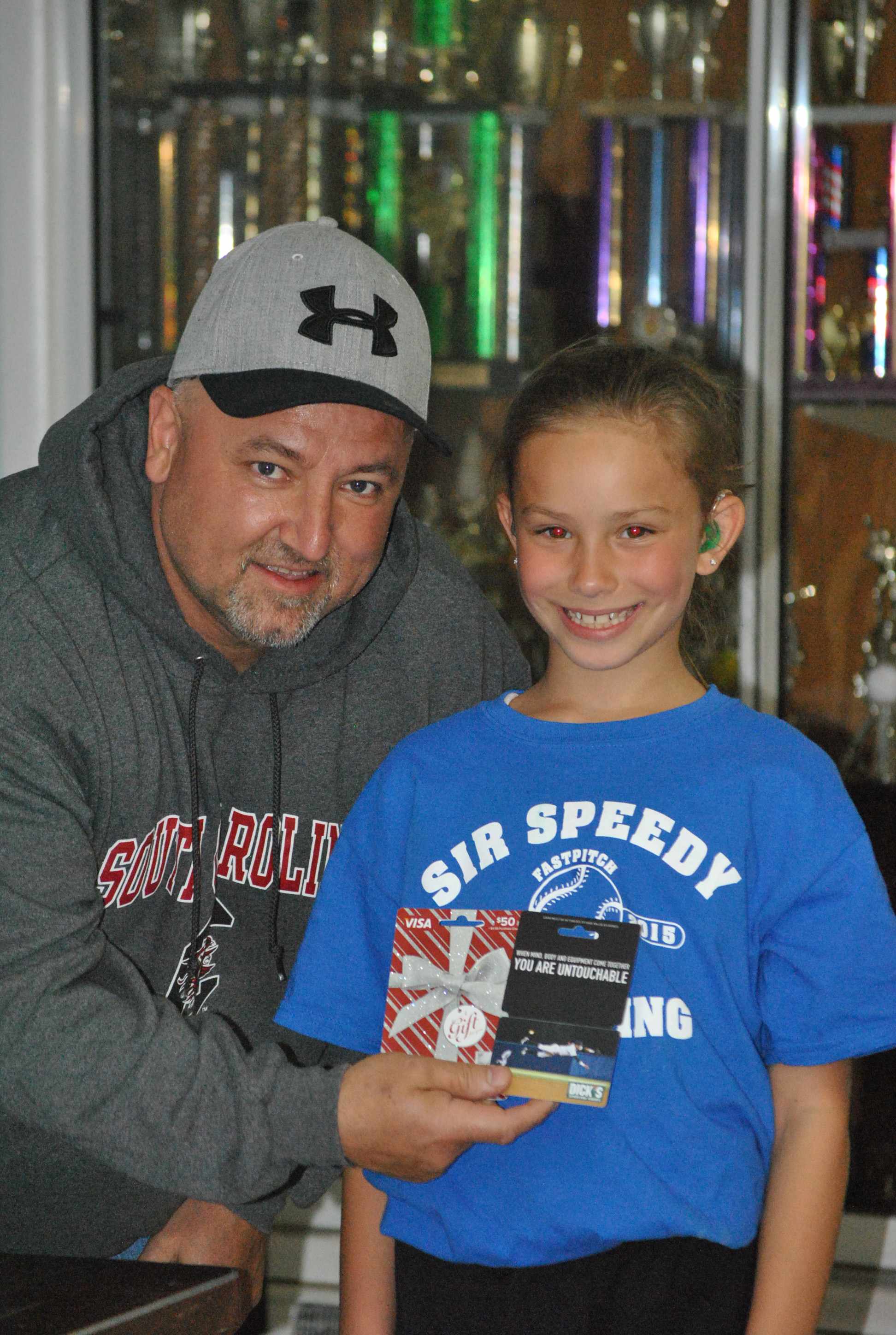 Friday, May 8
HGSA League Banquet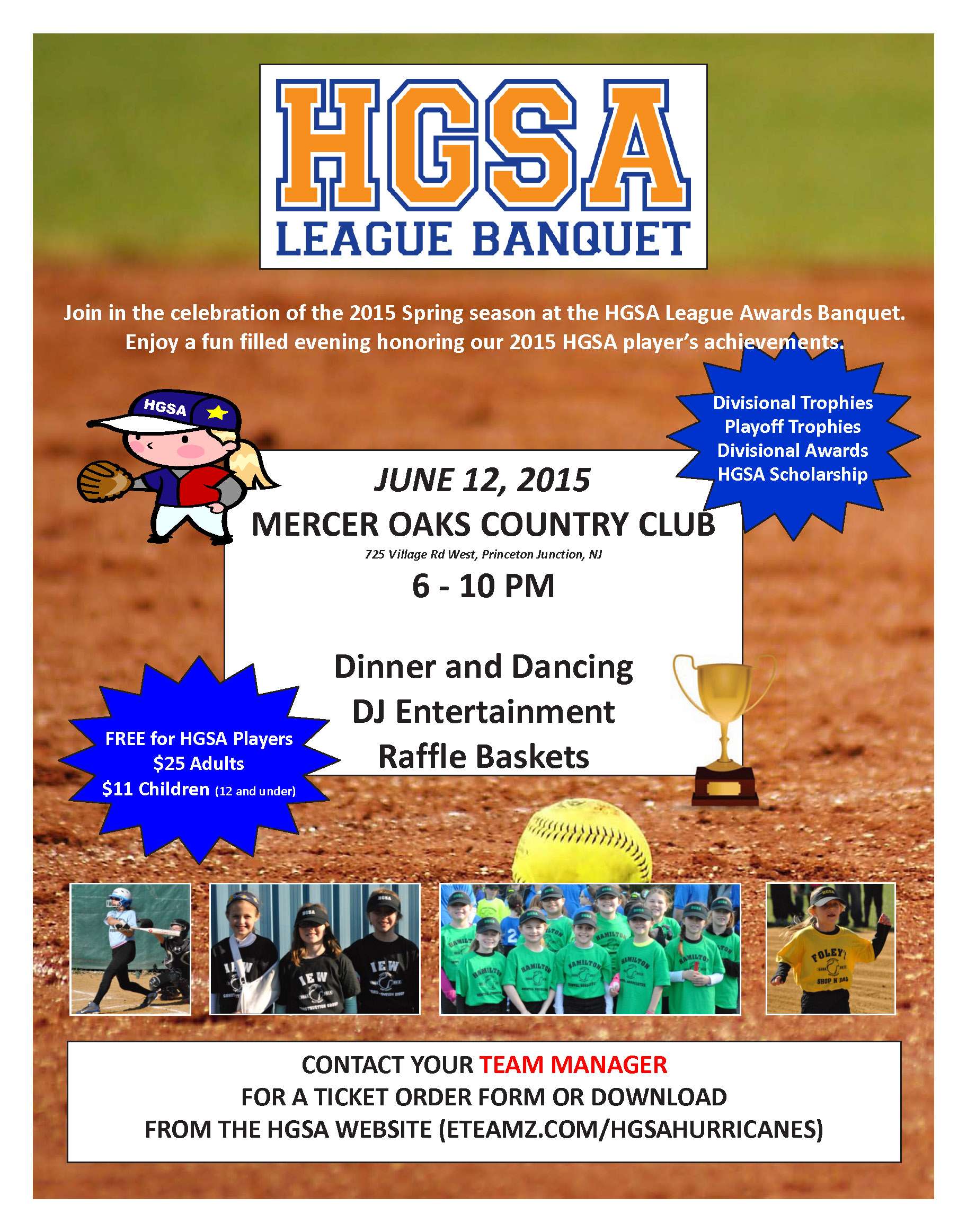 Tuesday, April 28
HGSA's Updated Concession Stand
HGSA's Updated Concession Stand