Harris County Senior Softball League-FUN,FITNESS,FELLOWSHIP: Sponsorship & Advertising
Want your own team? See the cost and benefits of being a Team or League Sponsor.
TEAM SPONSORSHIPS
The HCSSL is a tax exempt 501c3 nonprofit organization with 350+ members all at least 50 years old. They are established individuals, professionals, parents and grandparents. They are reputable center points within their communities, businesses, associations, families and circles of friends. With league games through out the summer season your businesses name will be internalized by the entire league, their families and those they commonly communicate with.

Our sponsors pay only $400 for their very own team. They receive the following benefits and more:
You recieve:
1. A team named after your business with games lasting April through October.
3. Sponsors business name on the front of their team's jerseys.
4. One half-page ad below thier teams picture in the league's annual directory.
5. One ad on the League Website's Sponsor page (optional).
6. Your own personal team jersey and team cap or two team jerseys.
7. A beautiful sponsor's appreciation plaque.
Your entire Team receives:
1. League Caps.
2. Team Jerseys bearing your company name.
SETTING UP YOUR TEAM SPONSORSHIP:
Mail-in sponsorship request sheets can be printed from the attachment shown below and are also available in the information bin located above the Field 2 water cooler.
Printable Sponsorship confirmation and required information form: SponsorLetter-2013
For more information speak to a board member or send an email to the following email address: http://www.eteamz.com/admin2/news/sponsors@hcssl.org .
Sponsor contact: B.R. Kunze 832-900-7191
· League Sponsorships are also available. League sponsorships receive the same benefits of a team sponsorship as described above, with the exception of having a team. League Sponsorships are $300. If interested in sponsorship please contact our sponsor representative at the email address or phone number.
2013 Summer Team Sponsorship Availability
2012 SPONSORSHIPS
Number of Team Sponsorships available ($400): 12 of 28
Number of League Sponsorships available ($300): 4 of 4
Number of Tournament Sponsorships available ($200): 3 of 3
Player Geographic Data
Player Geographic Data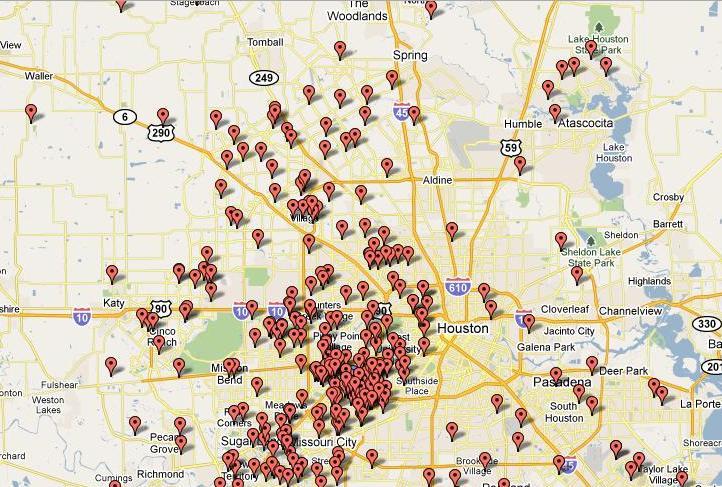 Player Geographics
ADVERTISEMENT FORMS - PLACE AN ADD IN THE UPCOMING LEAGUE DIRECTORY