Harper's Choice Challenge: Welcome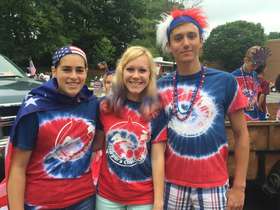 HC Coaches 2016
Planning for the 2017 season is underway!!
STAY UP TO DATE ON LATEST TEAM NEWS
To st
ay up to date on the latest team news please sign up to recieve our text messages from the team. We use an app called Remind. To receive messages via text:
1.

Text @harperscto 81010. You can opt- out of messages at tany time by replying "unsubscribe@harperssc"
2.

To receive messages via e-mail, send an e-mail to harpersc@mail.remind.com. To unsubscribe, reply with "unsubscribe" in the Subject line of the e-mail
2017 Season Schedule
Season Schedule
05.30.2017 Pre- Season Practice Begins Longfellow Pool 5:00 pm
06.10.2017 Time Trials- Longfellow Pool
06.16.2017 Pep Rally- Longfellow Pool/Team and Individual Pictures 5:45- Bring your own Picnic
06.17.2017 1st Dual Meet vs. Pheasant Ridge at Longfellow Pool
06.23.2017 Pep Rally- Longfellow Pool
06.24.2017 2nd Dual Meet vs. Phelps Luck at Phelps Luck Pool
07.07.2017 Pep Rally- Longfellow Pool
07.08.2017 3rd Dual Meet vs. Clemens Crossing at Clemens Crossing Pool
07.14.2017 Pep Rally- Longfellow Pool
07.15.2017 4th Dual Meet vs. Wilde Lake at Longfellow Pool
07.21.2017 Pep Rally- Longfellow Pool
07.22.2017 5th Dual Meet vs. Pointers Run at Longfellow Pool
07.28.2017 All City Meet- Phelps Luck Pool
07.79.2017 All City Meet- Phelps Luck Pool
Pre- season practices start on 05.30.2017 Practices are Monday- Friday until the Monday after the last day of school. The schedule for practices are as follows:
Practice Schedule May 31- June 10th

5:00- 5:30 pm New Swimmers

5:30 - 6:00 pm 8 and Unders

6:00-6:30 pm 9-12 year olds

6:30-7:00 pm 13 and older
Practice Schedule June 13th to last day of School
5:00-5:30 pm 8 years old and under
5:30- 6:15 pm 9-12 year olds
6:15- 7:00 pm 13 and older
Practice Schedule Starting after school gets out to the end of the Swim Season
Tuesday, Wednesday, Thursday and Friday Mornings at Longfellow Pool
8:00 - 8:30 am
8 years old and under 8:30- 9:15 am
9-12 year olds 9:15-10:00 am
13 and older
Monday Evening Practices- Longfellow Pool
5:30-6:00 pm
8 years old and under 6:00-6:30 pm
9-12 year olds 6;30-7:00 pm
13 and older
Wednesday Evening practices- Faulkner Ridge Pool 6:30 -8:00 pm
6:30 - 7:00 pm
8 years old and under 7:00- 7:30 pm
9-12 year olds 7:30-8:00 pm
13 and older
Thursday Evening Practices- Swansfield Pool 7-8:30 pm
7:00 -7:30 pm
8 years old and under 7:30- 8:00 pm
9-12 year olds 8:00-8:30 pm
13 and older Pool
CNSL Order of Events for Meets
Click this link to see the order of events
http://www.cnslswimming.org/Portals/6/Files/Docs/CNSLOrderofEvents.pdf