Griffith Pop Warner: Welcome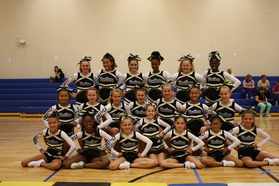 Peewee Cheer Team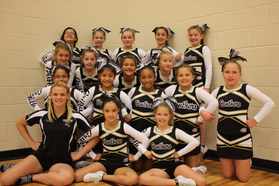 Jr. Peewee Cheer Team
Congratulations to our Jr. Peewee and Peewee Cheer teams!!  
The Jr. Peewee team took 3rd place at the Regional Competition. The Peewee took 1st place at the Regional Competition and is advancing to the National Competition in Disney World, Orlando, FL on Dec 10, 2013
Congratulation our Mitey Mite Football team!!!
They were selected to play in a Regional Bowl Game at
Ames Field in Michigan City, IN
on December 1, 2013.
Good Luck to all our teams!!!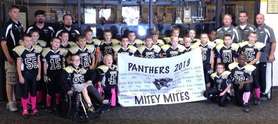 Mitey Mite Football Team
Griffith Pop Warner Leagues
Griffith Pop Warner
You can visit our Facebook Page for up to date information, pictures, and videos!
email griffithpopwarner@hotmail.com with any questions or comments.
The mission of Pop Warner Little Scholars is to enable young people to benefit from participation in team sports and activities in a safe and structured environment. Through this active participation, Pop Warner programs teach fundamental values, skills, and knowledge that young people will use throughout their lives.
To see the entire Mission Statement of Pop Warner please click the above link.