Green Soccer Association: SUMMER TRAINING: Hands on Soccer Camp 2012 ( July 30- Aug. 3, 2012)
Hands on Soccer Camp 2012 ( July 30- Aug. 3, 2012)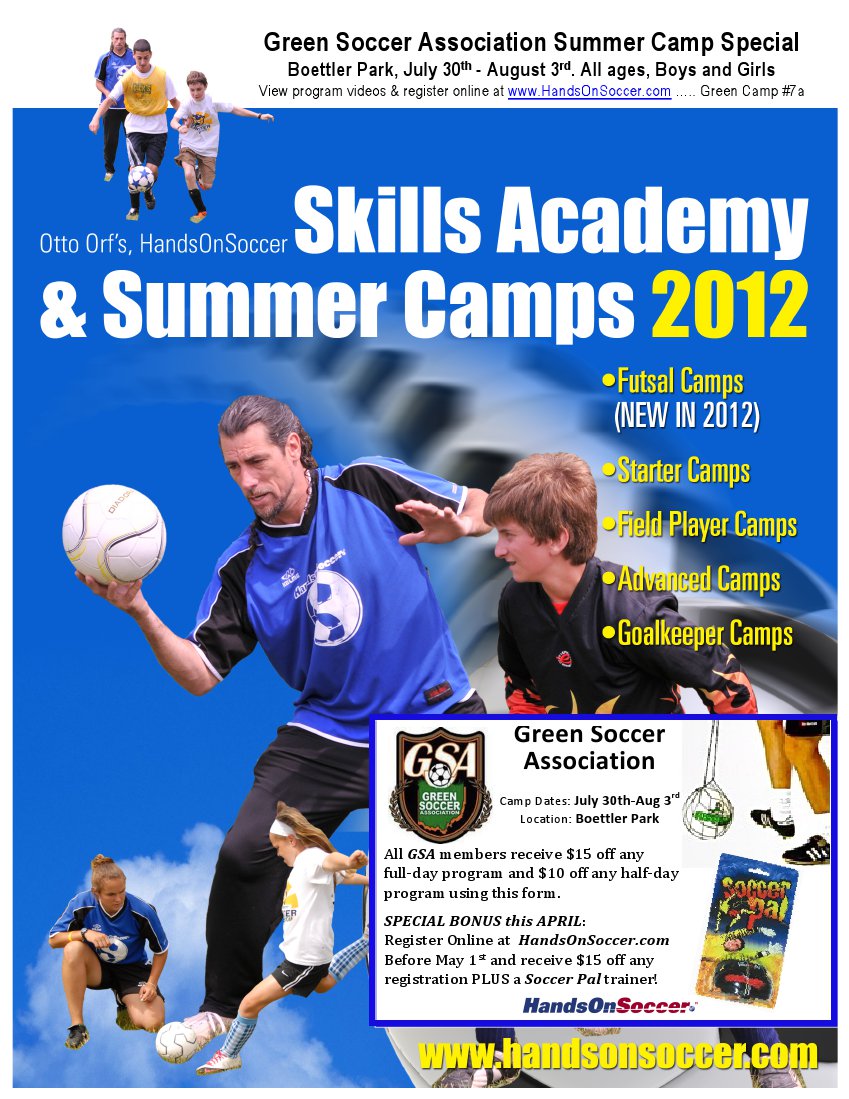 DOWNLOAD REGISTRATION HERE or See Handout Section on the right!!!
Hands on Soccer, and director Otto Orf offer a variety of camps, clinics and training including Futsal, goalie training, clincs and soccer training options.
July 30-Aug 3 Boettler Park
Visit www.handsonsoccer.com for more info, or Grab the PDF of all available Camps and Options from Hands On Soccer here.