Gull Lake Little League: Welcome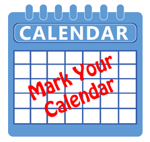 2017 Calendar Of Events & Key Dates
Player evaluations have been rescheduled to Sunday, March 5th due to the school closing.
We have also adjusted the start times for each group. Please see new schedule below.
Baseball Player Evaluations will now be held on Sunday, March 5th at the GL Middle School Gym. Players should wear comfortable clothing, athletic shoes (not cleats), bring their gloves, bats, and helmets if they have them (we'll have bats and helmets available if you are missing any) and catchers should wear safety cups. Please arrive 15 minutes prior to the session to allow time to register at the table. You must bring the following documents to the evaluation (if you have not already submitted them electronically): Medical Release Form, Concussion Form, School Enrollment Form, and Volunteer Form. Any questions, please contact us at gulllakell@yahoo.com
Baseball Evaluations at GL Middle School Gym on Sunday, March 5
12pm-1:30pm Little Minors Baseball (Last Name A-L)
1:30pm-3pm Little Minors Baseball (Last Name M-Z)
3pm-4pm Minors Baseball (Last Name M-Z)
4pm-5pm Majors Baseball (Last Name M-Z)
5pm-6pm Intermediate/Juniors Baseball
Gull Lake Little League 2017 Baseball & Softball Sign-ups
Registration for Little Minors, Minors, Majors, Intermediate & Juniors Baseball and Softball Division for the 2017 season is now closed. To be added to the wait list, please use our contact us form and include player(s) name and birthdate.
Tee Ball & Coach Pitch registration is still open until March 3, 2017

Looking for players of all skills and abilities! Also looking for
volunteers, managers, coaches, and umpires.
No experience? No problem! Training will be provided.
For more information, contact
GLLL
We depend on volunteers as Managers, Assistant Coaches, Umpires and other roles to support league play. Volunteers are not required to have sport-specific knowledge. We offer various training opportunities through LL University. Please consider volunteering as a Manager, Assistant Coach or other role. It is a rewarding experience for you and for the kids!
Registration Fees

GL High School Baseball Pre Season Clinic/Spring Training:
GL Baseball camp on March 19th - click here for more details