GreenvilleHockey.com: Visiting Team Information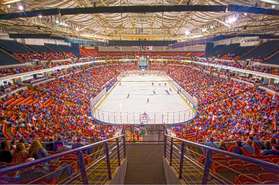 Swamp Rabbits Hockey
The Greater Greenville Hockey Association would like to welcome all of our visiting teams to the Greenville area. Greenville sits among the foothills of the Blue Ridge Mountains in the northwest corner of South Carolina. Downtown Greenville and the surrounding area offers numerous things for the entire family to see and do throughout the city, from a walk across the Liberty Bridge overlooking the historic waterfalls, to dining downtown at great restaurants. If you have time, pick up a map of downtown and search for "The Mice on Main".
Greenville is proud to be the home of the NY Rangers ECHL Affiliate Swamp Rabbits hockey team and the Boston Red Sox Affiliate Greenville Drive minor league baseball team. Greenville is the place to be, whether you enjoy the arts, playing or watching sports, attending festivals or participating in outdoor activities.
Once you've had a taste of Greenville, you won't want to leave. So, please take the time and see all that Greenville has to offer. There are many restaurants and hotels in the local area. The hotel that is recommended by the Greater Greenville Hockey Association is our sponsored hotel, the Hampton Inn-Haywood Mall on Congaree Road. Phone 864-516-2400.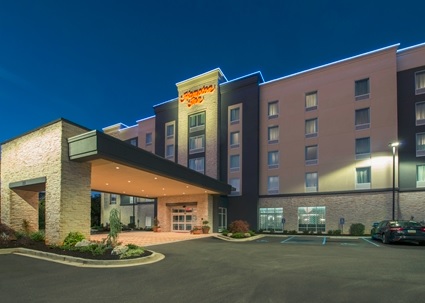 Hampton Inn-Haywood Mall on Congaree Rd