GARDEN CITY SOUTH LITTLE LEAGUE: Welcome
| | |
| --- | --- |
| Spring 2015 registration is now open > >> | |
Please register online using the orange button above. We will have two in-person
registration sessions at the FS library 10/21 and 11/24, 7:00-8:30,
but encourage members to use the online system.
---
Congratulations to the Junior Boys for
winning the District 29 & Section 5 Championships,
advancing to the NY State Tournament
---
Please check it out for tons of photos and other items,
including updates from the district tournament.
Note: You don't need to be a Facebook member to view our page.
---
Opening Day 2014 is in the Books... Play Ball!
Click here for the full photo album on Facebook
---
Congratulations to everyone that participated in our 3rd Annual Pitch, Hit and Run competition.
The following Garden City South players will represent our league on May 17th in the Long Island Sectional round at our Cherry Valley Ballfields.
GIRLS DIVISION
Girls 7/8:
All Around Champion: Diedre Brennan
Girls 9/10:
All Around Champion: Sydney Koehler
Girls 11/12:
All Around Champion: Michaela Andriola
Pitching Champion: Madelyn Close
BOYS DIVISION
Boys7/8:
All Around Champion: Colin Healy
Pitching Champions: Matthew Metzger, Cormac Govaert
Boys 9/10:
All Around Champion: Carson Healy
Pitching Champion: Dean Metzger
Boys 11/12:
All Around Champion: Joseph Doona
Pitching Champions: Robert Schnoor, Aiden Doona, Robert Metzger
Thanks to all that helped make it a great day!
Come down and support our players on
May 17th
.
1:30pm
at Cherry Valley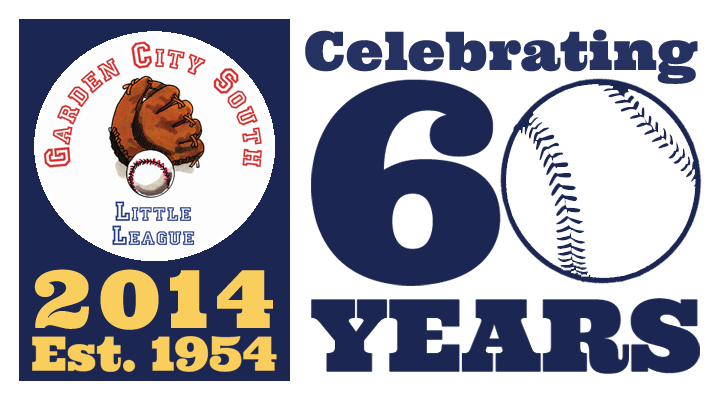 ---
Welcome to the official website for the Garden City South Little League. Our League serves the Western Nassau Communities of Franklin Square, Garden City South, and West Hempstead. As we enter into our 60th season we will continue to provide a safe environment that enables children to learn the principles of honesty, discipline and dedication. Consider the field a big classroom where children learn how to win and lose, learn how to respect authority and learn the values and quality attributes of sportsmanship, teamwork, and fair play.
The approach of the 2014 Garden City South LL Board of Directors is to try and involve as many people as possible without overburdening anyone. If you can come out even for an occasional day or two we all benefit. It can be fun and rewarding to know that volunteering your time; you will make new friends and feel like you are part of something bigger than yourself. Call on any board member and tell them you'd like to help out. We won't burden you with great responsibilities unless you ask for them. So give a little and live a lot.
Have fun and remember to support our sponsors
- Joseph Sorrentino, President GCSLL
---
Please see the the
following link
for information regarding our annual trip to see the
Brooklyn Cyclones on August 23, 2014. Tickets will go on sale on opening day.
Please join us for a fun night out under the lights on the boardwalk at Coney Island.
---
Congratulations to the GCSLL 9/10 Girls Softball District 29 Champions! Special thanks to Manager Joseph Sorrentino, Coach Anthony Millan and Coach Ray Going for taking the time out of their busy schedules to guide the girls to the Big Win!
---
Another blast from the past! The following comes from Paul Brandel, "Attached photo is of the initial Garden City South Little League senior division all star team. My father, Peter A. Brandel, was the league president at the time - and my older brother Albert was on the team."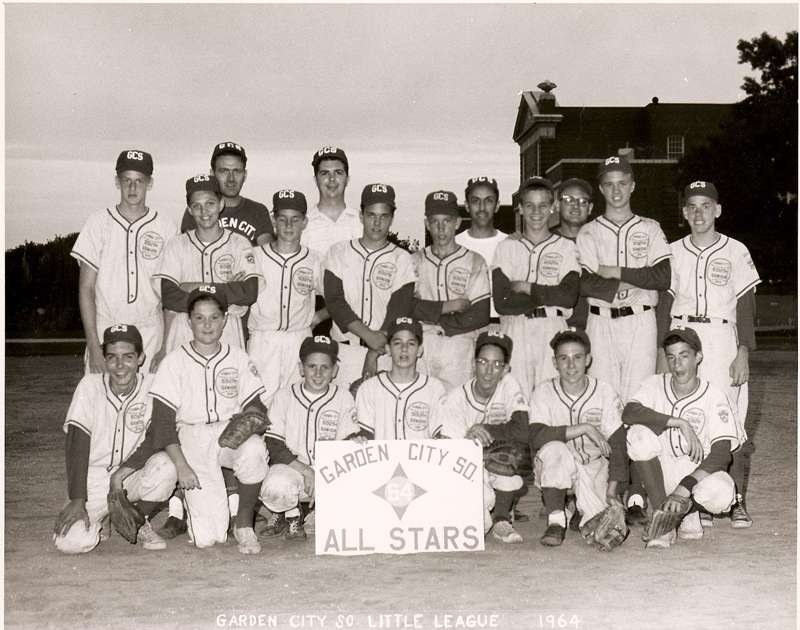 ---
The following is from a former GCSLL player, Gary Frutkoff, "
I found this photo of myself and other members of minor and major league GCSLL - we were marching in the Macy's Thanksgiving Day parade, 1961 with the float, "Meet The Mets" with Casey Stengel and Gil Hodges. I was a member of the Hawks and Red Sox from 1959 to 1964."
Thanks to Gary for sharing this classic shot.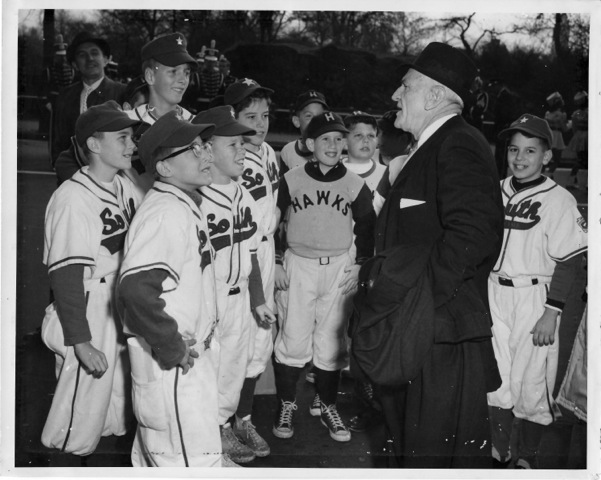 ---
Check the SAFETY page for information on free cardiac screening for
your student athlete and for free Heartsaver and AED training.
---
GCSLL IS NOW ON facebook© GO TO THIS LINK!
---
CHECK OUT THE LATEST INFO FROM LITTLE LEAGUE INTERNATIONAL, INCLUDING THE LIST OF BASEBALL BATS EXCLUDED FROM THE COMPOSITE MORATORIUM HERE
---
PLEASE CLICK ON THIS LINK FOR A RECENT STORY ON HOW AED TRAINING SAVED ANOTHER LIFE!
---
WE ENCOURAGE ANYONE WITH DIGITAL PHOTOS FROM LEAGUE EVENTS TO SHARE THEM WITH US FOR WEBSITE POSTING. YOU MAY EMAIL THEM IN FILE FORMAT TO THE ADDRESS BELOW, OR SHARE YOUR GALLERY ALBUM WITH THE EMAIL ADDRESS
---
Please Contact Us With Any Questions or Concerns at: