Greater Bellflower Little League: Welcome
Sign up now online by credit card. You can also now pay by credit card in person when the registration dates occur.
Thursday, February 26
SPRING SEASON 2015 SEASON!!
Greater Bellflower Little League - Like us on Facebook!
GREATER BELLFLOWER LITTLE LEAGUE
SPRING 2015 BASEBALL AND SOFTBALL
Opening Day was a Great Success..... Everyone had a good time. PreTBall played 1 inning..
See you at the Diamond!!!
Managers, make money for your team and the league. Visit our sponsor, Buffalo Wild Wings. Click here.
McSport's Night at McDonalds! Thank You to All that made it!!!!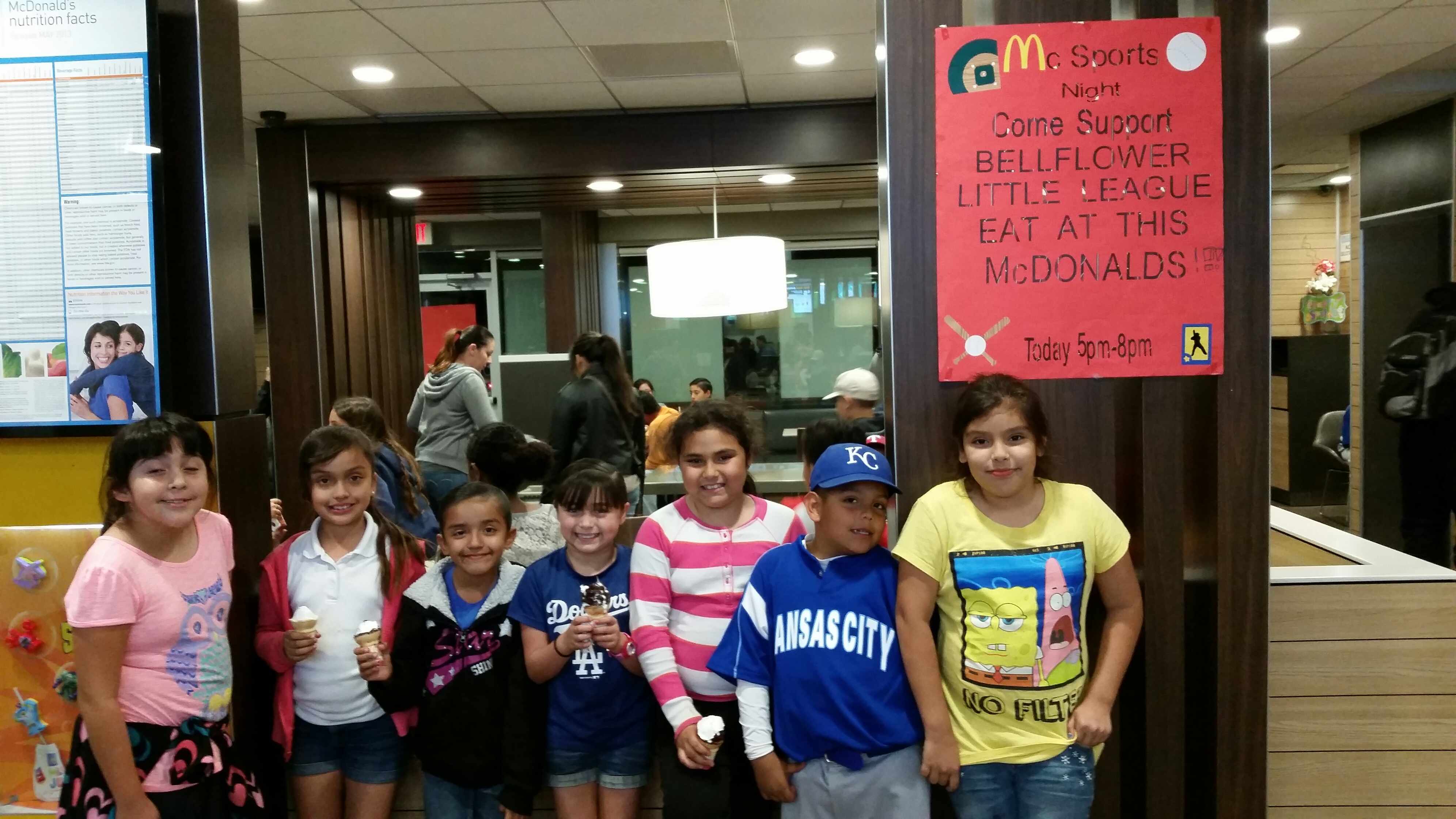 FOR ADDITIONAL INFORMATION CONTACT FOLLOWING:

STEVE BAKER - PRESIDENT (562) 529-2334

JIMMY CASAREZ - T BALL (4&5) 562-977-7245, MASHAWN TONEY - FARM (6&7) 310-308-3336

ROB FLEER - MINOR B (7&8) 562-858-4296,OZZIE CUADRAS - MINOR A (9,10,11) 909-917-7192

MARC ALVAREZ - MAJORS (10,11,12) 562-292-2413, EULA CISNEROS - SOFTBALL (7-16) 562-630-5109

JOANNE CISNEROS BAKER - UPPER DIV. (13-16) 562-529-2334,
I trust in God
I love my country
And will respect its laws
I will play fair
And strive to win
But win or lose
I will always do my best!
Parents Pledge
I will teach all children to play fair and do their best,
I will positively support all managers, coaches and players,
I will respect the decisions of the umpires,
I will praise a good effort despite the outcome of the game.