Freeport Little League NY: Welcome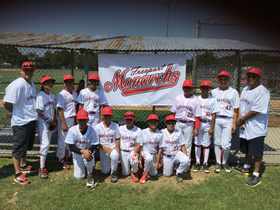 FREEPORT MONARCHS
Saturday, August 29
EARLY BIRD REGISTRATION (ONLINE ONLY) SEPTEMBER 1, 2015 THRU DECEMBER 31,
2015 2016 Baseball and Softball Registration Boys and Girls Age 4 - 18 as of December 31, 2016 ON-LINE REGISTRATION ONLY @ www.FreeportLittleLeague.com *First time registrants can register on-line but must provide proof of age such as an original birth certificate or passport prior to opening day.
REGISTRATION FEE PER PLAYER
T-Ball 4-5 Years Old Rookie 6-7 Years Old $75.00
Baseball 8-10 Years Old $85.00
Baseball 11-12 Years Old $100.00
Baseball 13-16 Years Old $125.00
Baseball 17-18 years Old $200.00
Girl's Softball 11-12 Years Old $ 50.00
Girl's Softball 13-14 Years Old $ 50.00
Freeport Little League has a $300 cap on family registration. Sign up 3 or more children pay one fee. All children must reside in same address to be eligible. Proof of address for children must be furnished e.g .report card, During Early Bird Special family cap will be lowered to $ 225.00.
VOLUNTEERS Freeport Little League is a volunteer based organization and we are always looking for more help. We hold General Meetings the first Tuesday of EVERY MONTH at 8:00 PM at the Recreation Center. Next General Meeting will be held Tuesday September 8th, 2015
Dear Parents, Players Family And Friends
We will be holding our annual Red Devils Baseball Family Day on 8/30/15. We will be celebrating the end of our successful summer season while at the same time we will be welcoming the new parents and players for the fall season. The festivities will take place at northeast at 10am.
Congratulations to the 2015 MAJORS CHAMPIONS LT.BLUE Great Work
Congratulations to the 2015 Minors CHAMPIONS Orange Great Work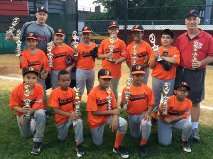 MINORS ORANGE
Chicago Bulls Theme
Handout:
Minors Rule Book
Thursday, January 22
Freeport Little League Board of Directors 2015
President-Mike Aviles
Special Assitant to President Norberto Rodriguez
VP Senior Div. Baseball-Ray Carrasco
VP Junior Div. Baseball-Chris Richardson
Information Officer/Players Agent-Jose L. Peña
Treasurer-Larry Hammond
Secretary-Diana Brown
Coaching Coordinator-Phil Prestamo
Equipment Manager-Jacinto Diaz (JD)
Purchasing Agent-Jose B Peña
Division Representatives
T-Ball (4-5 yr. olds)- Tara Kimlingen
Rookies-(6-7 yr. olds)-Marina Philippe
A-(8-9 yr. olds)-Jose Luis Nunez
AA-(9-10 yr. olds)-Nick Iacono
Majors-(12-13 yr. olds)-David Rodriguez
Senior Division (13-18 yr. olds)-Ray Carrasco/Jose B Peña
Saturday, August 29
Handout:
Registration Form
Sunday, March 22
GENERAL MEETING