Freeport Little League NY: Welcome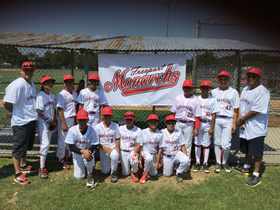 FREEPORT MONARCHS
Wednesday, September 2
FREEPORT LITTLE LEAGUE FOUNDED AND CHARTERED-1952


The motto of the Freeport Little League is, "Kids in cleats and off the streets" and that motto succinctly states one of the major drives of the league, to see kids actively participating in a positive activity that can keep them engaged and help them to develop in constructive ways. By providing a structured environment that challenges kids physically, mentally and socially we hope to help them take some small steps to being better adjusted members of the community. We also seek to provide some measure of mentoring and good role models through our coaches and administrators all of which is geared toward helping the kids to grow.
But while our focus is on the kids we also strive to provide a positive environment for families to come together and meet, work with and grow with other families. As the kids move from tee ball to rookies to the other age groups their parents meet and sometimes develop strong bonds with the other parents on their teams. As they grow together and go through the ups and downs of the season they can develop mutual care and respect which can foster a greater sense of community. The impact of that development stretches far beyond the lines of the field. Additionally we are also trying to develop and expand a travel ball program which will help our kids to attain greater levels of competence on the field. Our hope is that we can increase the stature of Freeport baseball all the way to the highest levels including high school and college. And we do all of that while trying to keep our program as accessible as possible by keeping the cost down as much as we can. This year we had approximately 400 boys and girls from 6-16 playing in our various divisions. And we never turn anyone away because of money. Because of that sponsorships and fund raising is critically important, which is why we do things like the golf outing. Your participation in the golf outing will help us to take some major steps toward realizing the goals that we strive for. Thank you in advance for your help and we look forward to seeing you out on the course.
Gratefully yours,
Any Questions call:
Phil Prestamo
(516) 993-3296
Lido Golf Club 255 Lido Blvd.
Lido Beach, NY 11561
I would like to participate as:
? Grand Slam Sponsor - $2,000
? Home Run Sponsor - $1500
? Triple Sponsor - $700
? Double Sponsor - $300
? Base Hit Sponsor - $150 Registration Options
? Golf & Dinner - $175
? Dinner Only - $85
Name________________________________
Address______________________________
Email:_______________________________
****
Check enclosed for $___________
Registration should be in by: Sept, 20th, 2015
Checks payable to: Freeport Little League
Detach and mail to the Freeport Little League
(address on back) or, Phil Prestamo
195 Pine St. Freeport, NY 11520
No cancellations, rain or shine / Non-refundable registration
Sincerely,
Phil Prestamo
Fundraising Chairman
Freeport little league


Complimentary 2-some entered in outing
Banner displayed on clubhouse
Verbal recognition at dinner
Plaque
Triple Sponsor - $700
Signs on each cart
Double Sponsor - $300
Large sign displayed on practice green or driving range
Base Hit Sponsor - $150
Sign displayed on one hole
11:30 Registration & warm-up
1:00 Shot gun start
6:30 Dinner and Awards
&
Raffle
EARLY BIRD REGISTRATION (ONLINE ONLY) SEPTEMBER 1, 2015 THRU DECEMBER 31,
2015 2016 Baseball and Softball Registration Boys and Girls Age 4 - 18 as of December 31, 2016 ON-LINE REGISTRATION ONLY @ www.FreeportLittleLeague.com *First time registrants can register on-line but must provide proof of age such as an original birth certificate or passport prior to opening day.
REGISTRATION FEE PER PLAYER
T-Ball 4-5 Years Old Rookie 6-7 Years Old $75.00
Baseball 8-10 Years Old $85.00
Baseball 11-12 Years Old $100.00
Baseball 13-16 Years Old $125.00
Baseball 17-18 years Old $200.00
Girl's Softball 11-12 Years Old $ 50.00
Girl's Softball 13-14 Years Old $ 50.00
Freeport Little League has a $300 cap on family registration. Sign up 3 or more children pay one fee. All children must reside in same address to be eligible. Proof of address for children must be furnished e.g .report card, During Early Bird Special family cap will be lowered to $ 225.00.
VOLUNTEERS Freeport Little League is a volunteer based organization and we are always looking for more help. We hold General Meetings the first Tuesday of EVERY MONTH at 8:00 PM at the Recreation Center. Next General Meeting will be held Tuesday September 8th, 2015
Congratulations to the 2015 MAJORS CHAMPIONS LT.BLUE Great Work
Congratulations to the 2015 Minors CHAMPIONS Orange Great Work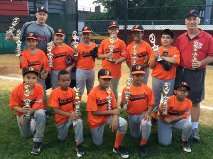 MINORS ORANGE
Chicago Bulls Theme
Handout:
Minors Rule Book
Thursday, January 22
Freeport Little League Board of Directors 2015
President-Mike Aviles
Special Assitant to President Norberto Rodriguez
VP Senior Div. Baseball-Ray Carrasco
VP Junior Div. Baseball-Chris Richardson
Information Officer/Players Agent-Jose L. Peña
Treasurer-Larry Hammond
Secretary-Diana Brown
Coaching Coordinator-Phil Prestamo
Equipment Manager-Jacinto Diaz (JD)
Purchasing Agent-Jose B Peña
Division Representatives
T-Ball (4-5 yr. olds)- Tara Kimlingen
Rookies-(6-7 yr. olds)-Marina Philippe
A-(8-9 yr. olds)-Jose Luis Nunez
AA-(9-10 yr. olds)-Nick Iacono
Majors-(12-13 yr. olds)-David Rodriguez
Senior Division (13-18 yr. olds)-Ray Carrasco/Jose B Peña
Saturday, August 29
Handout:
Registration Form
Sunday, March 22
GENERAL MEETING