FIRECRACKERS-SNYDER 18G 2013-2014 SEASON
LOOKING FOR A FEW MORE GOLD LEVEL ATHLETES
We are seeking driven"Type A" players who will lead and compete for a starting spot. Must have good team values, a well rounded game, and a consistent bat. Prefer 2015-2016-2017's. Verballed 2014's welcome to apply
.
POSITONS AVAILABLE:
Catcher - Power Hitter
Utility/DH - Power Hitter
.
If interested, download tryout application under "Handout Section" and submit.
.
Contact Jim Snyder via e-mail or call to schedule a workout/tryout
Welcome to the Firecrackers-Snyder 18G Fastpitch Softball Site
The Firecrackers organization is dedicated to the progressive advancement of players both as athletes and young ladies. It is our goal as an organization to teach our players important life lessons through the game of softball, such as discipline, hard work, commitment, perseverance, and the value of teamwork
Firecrackers-Snyder 18U/G promotes a shared commitment to academic excellence, athletic achievement, God and family. Our team has a proven track record accomplished through sportsmanship, teamwork, dedication, and personal sacrifice. We believe that by exposing and empowering these young ladies to these types of values and devotion that their greatest successes will be accomplished both on and off the playing field.

The personal commitment of each manager, coach, and staff member is to prepare and support our players in becoming successful collegiate athletes, while preparing for and assisting these confident young ladies in their educational, athletic, and career goals.
Play With Honor

TEAM FEES ARE DUE THE 1ST OF EACH MONTH....
FIRECRACKERS-SNYDER
18U GOLD TEAM
See Roster & Profiles for our 2013/2014 Team
.
PLAY WITH HONOR
Firecrackers-Snyder 18U Gold is comprised of serious, competitive, dedicated team players with a strong work ethic and a positive winning attitude.
CONGRATULATIONS TO OUR PRESENT & PAST COMMITTED PLAYERS
2015
Jessica Moore - North Carolina State
Emily Morrow - Boston University
Mckenna Kilgore - Concordia
Molly Sturdivant - San Diego State
2014
Drew Hernandez Thompson- Grambling State
Brittney Amezquita - Doane College
McKenzie Phillips - Montana
Kristen Voller - Cal State Fullerton
Amy Eilefson - Concordia
Jessica Torrez - Weatherford College
Bryanna Castro - McNeese State
Sara Foster - Seton Hall
Jacqui Pascual - Seton Hall
Kira Griswold - Colgate
Shianne Ybarra - University of Tennessee
2013
Samantha Valadez - Doane College
Valerie Centeno - Alabama State
Lauren Rodriguez - Concordia
Larisa Petakoff - Colorado State
Vanessa Gonzalez - Virginia Tech
Megan Estacio - Cal State Fullerton
Maria Jose "Cote" Clark - University of Massachusetts (UMass)
Rachel Cue - University of South Dakota
Sydney Hart - Utah State
2012
Monique Yslas - Dickinson State
Ashlee Cato - UC Davis
Danica Bishop - Nebraska
Lindsay Thomas - UNC Greensboro
Nicole Thomas - UNC Greensboro
2011
Abriana Palacio - Arizona Western

Firecrackers Organization - Christmas 2009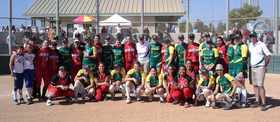 Firecrackers-Snyder vs Team Austrailia - June 2013

. . . . . .


Jun 13-15 PGF Qaulifier - So Cal Jun 20-22 PGF Qualfier - Stockton

Jul 1-6 Louisville Slugger IDT Tournament - Boulder, CO

Jul 9-13 Champions Cup - Irvine Jul 15-19 TCS West Nationals - San Diego Jul 26 So Cal Athletics-Quarles PGF Practice Games - Cerritos Jul 26-Aug 2 PGF Premier National Championship Mid Aug Tryouts



TCS Western National - San Diego, CA

July 14-19, 2014

Kit Carson Sports Complex Park


3333 Bear Valley Parkway

Escondido, CA

.

SCHEDULE POOL # D

.

TUESDAY - July 15, 2014 - (Report Time: 11:45am)

.

1:15pm Pure Fastpitch vs Firecrackers-Snyder Field #Trussel 3:00pm Firecrackers-Snyder vs Case Batbusters Gold Field #Powel . .

WEDNESDAY - July 16, 2014 - (Report Time: 8:15am)

9:45am Firecrackers-Snyder vs Central Cal Krush Field #Trussel
11:30am WA Sidewinders RE vs Firecrackers-Snyder Field #Trussel

.

Bracket Play begins on Thursday - Game time TBD

____________________________________________________________________



SO CAL ATHLETICS PGF PRACTICE GAMES

July 26, 2014

. Gahr High School 11111 Artesia Blvd. Cerritos, CA

.

**GAME SCHEDULE**

2 Games - (1:30 no new )

Saturday - 7/26/14 (Report time is x:xxam)

.


x:xxam xxxx vs Firecrackers-Snyder F #x

x:xxam Firecrackers-Snyder vs xxxx F #x

___________________________________________



PGF PREMIER NATIONALS

Monday - Saturday July 27-August 2, 2014

. Sports Complex xxxxx Anytown, CA . Sports Complex xxxxx Street

****

POOL "?" GAME SCHEDULE:

MONDAY 7/xx/14 x:xxam Firecrackers-Snyder vs xxx

Field # xx x:sspm Firecrackers-Snyder vs xxx Field # xx TUESDAY 7/XX/14 x:xxpm xxxx vs Firecrackers-Snyder Field #xx x:xxpm xxxx vs Firecrackers-Snyder Field #xx WEDNESDAY 7/XX/14

x:xxam Firecrackers-Snyder vs xxxxx Field # xxx

x:xxam xxxxx vs Firecrackers-Snyder Field # xxx

SINGLE ELIMINATION BRACKET PLAY BEGINS ON xxxxx 7/xx/14




______________________________________________________________





CELEBRATING THIS MONTH

Kristen 7/11

Janelle 7/19

Drew 7/31





STRIVE TO BE A FIRECRACKER ACADEMIC ATHLETE

KEEP YOUR GRADES UP !