FRANKLIN REGIONAL HOCKEY CLUB: Welcome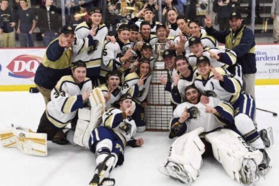 PENS CUP CHAMPIONS! 2016-17
CONGRATULATIONS TO FR VARSITY HOCKEY 2016-2017 (AND BACK TO BACK)
PENS CUP CHAMPIONS!!!!
The 2017-2018 Team Rosters for Varsity and JV are as follows:
Varsity Team Roster 2017-2018
Kevin Cakanac
Riley Bair
Olda Virag
Jason Haines
Nick Carretta
Trent Lunden
Justin Carter
Tommy Rafferty
Dylan Lee
Ethan Yohe
Nick Zeto
Danny Soltesz
Davey Soltesz
Mathieu Sliva
JV Team Roster 2017-2018
Zac Ashley
Jack Pekor
Frank Simpkins
AJ Noll
Kyler McCoy
Jacob Fulton
Shane Prucnal
Charlie Cunningham
Ben Newell
Damian Bearley
Matt Halapin
Ryan Durkoske
Jake Rettger
Ron Fleck
Joe Scherpereel
Joey Borgia
**** The commitment deadline will be 5:00 PM on June 1st for Varsity and JV. ****
Any player wishing to decline their position on a team must email the FRHC President.
Middle School Tryouts:
Tuesday, May 30th 7:10 pm- 8:40 pm
*Some funding for FRHC's general operating expenditures has been provided by The Pittsburgh Foundation.*
FRHC Volunteer Opportunities
We are in need of several different chairpersons and assistants for a number of upcoming events. We are also in need of donations for a few of these occasions. In order for these important activites to take place we need your help! Please contact your team manager if you would like to help out!
Volunteers are needed for the following events
End of Season Banquet
Tracking Volunteer Hours
Senior Night
Organizing Bus Trips
Fundraiser Events Help
"Hockey is a unique sport in the sense that you need each and every guy helping each other and pulling in the same direction to be successful." Wayne Gretzky
The Franklin Regional Varsity Ice Hockey, Junior Varsity Ice Hockey, Middle School Ice Hockey, and Junior Panthers Developmental Ice Hockey teams are the sole teams represented by the Franklin Regional Hockey Club. No other team(s) or organization(s) are represented by or affiliated with the Franklin Regional Hockey Club.
Handout:
FRHC Bylaws