FLETCHER HILLS LITTLE LEAGUE: Welcome
Welcome to the Official Fletcher Hills Little League Website
Home of the 1961 Little League World Series Champions!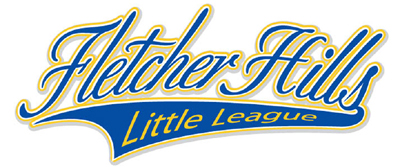 Fletcher Hills Little League has been an official Little League International chartered organization for over 50 years! Thank you to all of the players, parents, volunteers, sponsors, and fans who make this a fun-filled, successful experience for everyone.
Tuesday, April 2
Friday, May 17
2013 All-Stars
****ATTENTION****
MAY 28, 2013 DEADLINE FOR PLAYER APPLICATIONS.
MAY 25, 2013 for MANAGER/COACH APPLICATIONS
Hey everyone,
All stars are coming up and NOW is the time for everyone to get involved.
PLAYERS: Anyone interested in playing all stars, applications and contracts will be posted on line and available in the snack bars over the next few days. All players, ages 9-12 are eligible. READ THE CONTRACT – it outlines minimum play requirements and commitment. Essentially – you need to commit everyday this summer, and you might not play very much. Each year some kids are disappointed by the amount of playing time they get, just go in, knowing it is a possibility.
MANAGERS: Anyone wanting to manage an all star team needs to fill out the soon-to-be posted application. We need a manager for the 9/10 team, the 10/11 team, and the 11/12 team. This year, we also have a new tournament for 7/8 year olds. This is not an "all star" tournament, but will be treated, selected, and run similar to one. It will give the 7/8 year olds a chance for another couple weeks of baseball.
PARENTS: If you have a child playing on an all star team, you will be required to pitch in and work snack bar shifts. This is a major source that funds our league and all star teams, we need to have everyone involved. Even if you don't have a kid on the team – we encourage you to be a part of it – scorekeeping, announcing, snack bar, field crew, running the grill.
There will be information coming out rapidly and the time is racing up on us. We will name the team on June 5th, and games start shortly after. Get your questions to a board member or myself for answers – do not rely on gossip and be disappointed in the information you get! This is a great time for the kids!
Handout:
2013 All-Stars
Monday, May 13
2013/14 BOARD OF DIRECTORS-Candidates wanted!
2013/14 BOARD OF DIRECTORS
Candidates now being considered for all board positions!
If you have ever considered joining the board
or wanted to get more involved with your kids and your community,
now is your chance!
Simply list your name on one of our
Elections Boards
(to be posted this weekend at the Northmont & Majors field snack bars),
and complete a "Board of Directors Application"
to give to Tiffany Christian, FHLL Secretary
in person or via email at tlchristian77@gmail.com.

***
Elections will be held at Closing Ceremonies on Saturday, June 8th, 2013.
BE THERE TO CAST YOUR VOTE!
Absentee ballots also available upon request
(provided 1 week prior to elections, to be returned directly to Tiffany Christian by June 7th before midnight).
***
Board of Directors Application:
Election & Position Information:
Sunday, April 21
Open Position for FHLL Board of Directors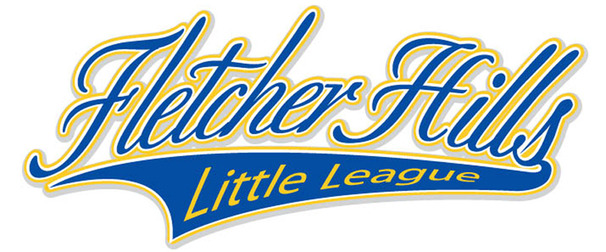 Open Position for FHLL Board of Directors
The Fletcher Hills Little League Board of Directors are seeking a volunteer to fill one (1) vacant Board position for the 2012-2013 baseball season.

The league depends on volunteers like you to continue to provide a quality baseball experience for the children of our community.

Open position:
Sponsorship/Trophies Coordinator
To be considered for a position, please contact Tiffany Christian, FHLL Secretary via email at tlchristian77@gmail.com
Please click FHLL Constitution link below to view Board Member responsibilities and duties.
Please contact Tony Lawrence at chiboy4@cox.net with any questions or concerns regarding Board member responsibilities.
FHLL Constitution:

http://www.eteamz.com/FLETCHERHILLS/files/fhllconstitution2012signed.pdf
Wednesday, February 6
EVENTS OF THE SEASON/IMPORTANT DATES
Closing Day & Home Run Derby
Trophies awarded to the 1st and 2nd place CAPS, Minors and Majors teams with Good Sportsmanship
trophies awarded to one player per team and the annual
"Home Run Derby"… complete with Cotton Candy and Jumpies for the kids.
Saturday, June 8th at 10am – Majors Field

~ For more details, contact Dan or Monica Kiefer or our website:fletcherhillslittleleague.com ~

For full list of these and other important dates, clickHERE to download and print.
Sunday, November 11
2012 Tony Gwynn Clinic-- Donated by Richard Meza Photography, Local Sports Action Photographer, rameza04@cox.net