FLETCHER HILLS LITTLE LEAGUE: Welcome
Welcome to the Official Fletcher Hills Little League Website
Home of the 1961 Little League World Series Champions!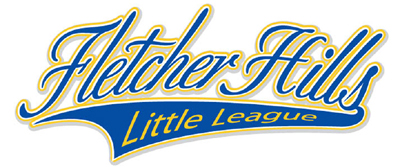 Fletcher Hills Little League has been an official Little League International chartered organization for over 50 years! Thank you to all of the players, parents, volunteers, sponsors, and fans who make this a fun-filled, successful experience for everyone.
Friday, November 22
FHLL 2014 Season Registration Update

Registration Update!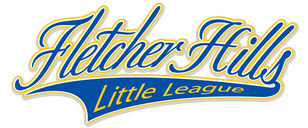 Early Bird Registration Special
Sign ups for ages 4*-16
and Challenger Division
(learn about challenger division at http://www.littleleague.org/learn/about/divisions/challenger.htm)
* According to new FHLL policy for the 2014 season, players who turn 4 on or before 12/31/13 may enroll in Tball
$99 (tball-majors)
$150 (juniors-seniors)
** $20 discount on 2nd child registration **
** $40 discount on 3rd or more child registration **
Registration is now available online - click HERE or on the link at the top of the home page or the top menu item on the left side of this page!
Note that a small fee applies for online registration, and the Medical Waiver and proofs of residency and age must be submitted in person.
Our next registration event is this Saturday, December 7th, 2p.m. to 4p.m. @ Round Table Pizza
5999 Severin Drive, La Mesa, CA 91942

Future registration events (all at Round Table Pizza):
Sunday, December 15th
Sunday, January 5th
Early Bird special expires 12/31 and regular rates will apply at the January 5th signup.
ITEMS REQUIRED AT REGISTRATION (all players must show):
1) Original Birth Certificate, no copies please (must be shown for every player every year)
2) Three (3) proofs of residency (i.e. Driver's License, Insurance Documents, Utility bill, etc. - see handouts for details - must provide a variety of documents, not just Utility bills). Residencies will be validated. (Check the Handouts & Forms section for boundary map)
3) Physician's name and phone number (Medical forms at registration or on www.fletcherhillslittleleague.com)
4) Health insurance carrier name and policy number
5) Names, addresses and phone numbers of two (2) emergency contacts
Waivers:
For players who reside outside of the FHLL boundaries, you must bring a current hardship waiver from your home league OR have a valid regulation ll(d) or lV(h) waiver. You must have one of these three documents at the time of registration or you will not be allowed to register.
Questions? Contact Player Agent Jen Lawson at fhllplayeragent13@gmail.com

Wednesday, December 4
Majors Field Overseeding Update
Please check out our FHLL News page for an interesting update on recent overseeding and maintenance efforts at our Majors Field. It's thanks to these dedicated volunteers that our fields look so great year after year!
Monday, December 2
2014 Little League Rules Changes
Little League Baseball has made some important rules changes for the upcoming season, including allowing children to play for the local Little League where they attend school. See our new page on these revised rules
here
!!
Tuesday, August 13
Join the Fletcher Hills L.L. Email Distribution
Sunday, June 30
2013 Fletcher Hills All-Stars
Tuesday, April 2