FLETCHER HILLS LITTLE LEAGUE: Welcome
If registering online, Medical Release form, Proof of Age, and 3 Proofs of Residency MUST STILL be presented at an In-Person Registration event to
fully complete the registration process.
In-person registration event dates and times will be posted on our website and via FHLL email distribution.
Welcome to the Official Fletcher Hills Little League Website
Home of the 1961 Little League World Series Champions!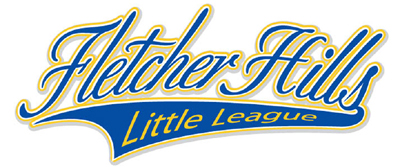 Fletcher Hills Little League has been an official Little League International chartered organization for over 50 years! Thank you to all of the players, parents, volunteers, sponsors, and fans who make this a fun-filled, successful experience for everyone.
Monday, November 17
2015 Spring Registration is HERE! See Dates Below.

*Additional Early Bird Signup Date added
for December 17th

(see below)
You can also sign up online

NOW through DECEMBER 31

for early bird rates.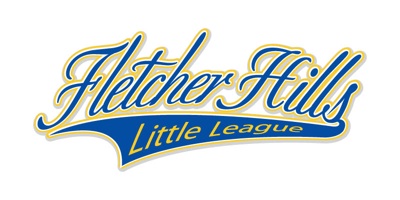 Fletcher Hills Little League
2015 Registration
Registration is also available online visit fletcherhillslittleleague.com
**IMPORTANT NOTE**
A small fee applies for online registration.
Medical Release and proofs of residency and age
MUST STILL BE submitted at an in-person registration event to complete the registration process.
Early Bird Registration Dates
*Wednesday, December 17th
6pm to 7:30pm at Shakey's Pizza (Grossmont Center)
Sunday, December 21st
2pm to 4pm at Round Table Pizza (5999 Severin Dr, La Mesa)
T-ball through Majors (ages 5- 12)
$99
Juniors(ages 13-14)
$150
click HERE to NEW 2015 Little League age chart used for FHLL
Family pricing: $20 discount on 2nd child registration and
$40 discount on 3rd or more children registered.
Early Bird Registration ends December 31, 2014
Regular Registration
***LAST DATE TO REGISTER***
T-ball through Majors $130 Juniors $170
Sunday, January 4th 1pm to 3pm at Round Table Pizza
Challenger and Senior Division info available on request
(learn about challenger division at http://www.littleleague.org/learn/about/divisions/challenger.htm)
Tee Ball and Rookies
Tee Ball and Rookies curriculum is focused on providing a fast-paced, fun and athletic experience while teaching the fundamentals of the game. Players that are 4 by December 31, 2014 can participate in Tee Ball.
Any special requests for team placement, for example, carpooling or requesting to be on the same team as a classmate, must be communicated at registration. Any requests not communicated at registration cannot be accommodated.
ITEMS REQUIRED AT REGISTRATION (all players must show):
1) Original Birth Certificate, no copies please (must be shown for every player every year)
2) Three (3) proofs of residency (i.e. Driver's License, Insurance Documents, Utility bill, etc. - see handouts for details - must provide a variety of documents, not just Utility bills).
**You must present original documents. In addition, a copy of those documents must be provided and will be kept by the league.**
Residencies will be validated. (Click here for forms and boundary map)
3) Physician's name and phone number (Medical forms at registration or on www.fletcherhillslittleleague.com)
4) Health insurance carrier name and policy number
5) Names, addresses and phone numbers of two (2) emergency contacts
Questions? Contact Player Agent Jen Lawson at fhllplayeragent13@gmail.com

Tuesday, August 13
Join the Fletcher Hills L.L. Email Distribution