FLETCHER HILLS LITTLE LEAGUE: Welcome
Welcome to the Official Fletcher Hills Little League Website
Home of the 1961 Little League World Series Champions!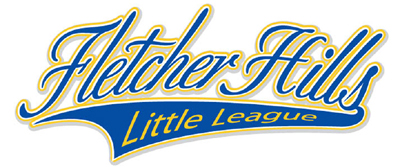 Fletcher Hills Little League has been an official Little League International chartered organization for over 50 years! Thank you to all of the players, parents, volunteers, sponsors, and fans who make this a fun-filled, successful experience for everyone.
Friday, April 11
SDSU Little League Baseball Day - April 27th - FREE admission for Little Leaguers in uniform!
We are excited to pass along word that SDSU will be holding Little League Day on April 27th. Little League players receive FREE admission if they are wearing their uniform. Please refer to flier below; for a printable flier please visit the "Other 2014 Season Documents" section of our Handouts & Forms page.
Thursday, February 20
2014 FHLL IMPORTANT DATES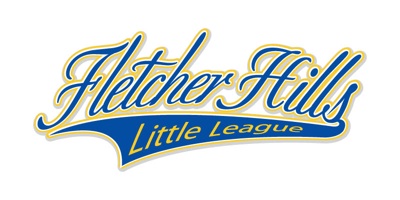 IMPORTANT EVENTS OF THE 2014 SEASON
Little League Day @ Petco Park
Enjoy a fun, family event watching the San Diego Padres vs. the Arizona Diamondbacks.
Great seats located in Section 215 Rows 6-9 of the Toyota Terrace, cost is just $25 per ticket.
Sunday, May 4th at 1:10pm - Petco Park
Annual Dinner Dance
Relive your High School days with the FHLL Prom!!

This is a don't miss event just for adults… so make arrangements for your kids now.
Just $25 includes dinner, dessert, dancing, raffle, silent auction and casino tables.
Ticket money is due to team parents by April 30th.
Friday, May 9th from 6:30 - 10:30 pm – Carlton Oaks Country Club
Old Timer's Day
Parents... start practicing with your kids now for our Annual Old Timer's Day.
All managers, coaches and parents welcome. Games from 9am to 2pm with a ladies game at 12noon.
Sunday, May 18th 9:00am to 2:00pm - Majors Field
Closing Day & Home Run Derby
Trophies awarded to the 1st and 2nd place CAPS, Minors and Majors teams with Good Sportsmanship trophies awarded to one player per team and the annual
"Home Run Derby"… complete with Cotton Candy and Jumpies for the kids.
Saturday, June 7th at 12:30pm – Majors Field
For more details and other important dates, visit our website: fletcherhillslittleleague.com

For further questions contact Dan or Monica Kiefer - danandmonica@cox.net


---

Tuesday, April 2
Sunday, June 30
2013 Fletcher Hills All-Stars
Tuesday, August 13
Join the Fletcher Hills L.L. Email Distribution
Monday, December 2
2014 Little League Rules Changes
Little League Baseball has made some important rules changes for the upcoming season, including allowing children to play for the local Little League where they attend school. See our new page on these revised rules
here
!!
Wednesday, December 4
Majors Field Overseeding Update
Please check out our FHLL News page for an interesting update on recent overseeding and maintenance efforts at our Majors Field. It's thanks to these dedicated volunteers that our fields look so great year after year!
Tuesday, January 14
Volunteers needed for FHLL Bleacher Shade Project!

*** SEEKING VOLUNTEERS FOR FHLL BLEACHER SHADE PROJECT***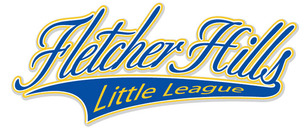 The FHLL Board of Directors is seeking a volunteer Project Manager and assistants for our newest Special Project. We would like to put shade covers over the bleachers at both the Northmont and Fletcher Hills facilities. If you have spent time at any of our fields during those hot Saturdays, you can relate to our excitement over the potential of this project!
Our goal is to cost-effectively construct shade covers. We would love for someone with construction expertise to help us evaluate our options, select and purchase products, and build the shades.
If you can help, please contact Tony Lawrence at chiboy4@gmail.com or (619) 249-8669.
We truly appreciate all of the families and friends who are a part of our league, and offer you thanks for your support and contributions. It's the community that makes FHLL great!
Thanks for your support of Fletcher Hills Little League!