Surf & Turf - 2015: Welcome
Erik's Surf & Turf
Bedford, New Hampshire
Thank you for visiting my site.
My name is Erik Skilton. I am and entering freshman at Bedford High School in Bedford, NH. I enjoyed my last two years at Lurgio Middle School as a sutudent-athlete graduating with honros.
I am a competitive swimmer and runner ("Surf & Turf") and have developed this site to showcase my sports and to keep my family, friends, teachers, coaches and fans up to date on my sports and life adventures...
I am a team member on the Executive Swim Club. My ultimate goal is to some day swim for our Team USA swim team. My 5 year plan is to swim for the Executive Swim Team and for Bedford High and also run cross country for BHS. The 5th year of my plan will be to win a college schalorship in swimming and or running.
Please enjoy the site and feel free to sign my Guest Book from the menu. Thank you all for following my swimming and running events. You can also E-Mail me at our family address at TeamSkilton@Gmail.com Our family website is at the link
TeamSkilton
.
My dad's baseball website is at the link
RBISports
, ( RBI = Ron's Baseball Insturction). You may see my dad (Coach Ron) around town at baseball games and other sporting events. His car licence plate is RBI.
Special Note: Click on the waving USA flag (below) to view my position statement...
"STAY BALANCED IN ALL THINGS"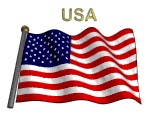 AMAZING AWAITS!
The Star Spangled Banner by Sequenced By Gary Wachtel