Englewood Little League: Welcome
WE HAVE MOVED!
LINK TO THE NEW SITE:
2014 Season Opening Day, April 26, 2014
Please see the contact list below for any specific questions
Player division format. Click here for information
2014 Board of Directors
ELL held its annual meeting on September 18, 2013. In 2014 we will have a 23 person board this season.
We would like to welcome our newest members:
Ron McGilton- Safety Director
Ryan Meeds- Player Agent
Sean Holley- VP Majors Softball
Justin Weaver- VP Softball Coach Pitch
Jason Skinner- VP Girls T-Ball
Special thanks goes out to Doug Townsell who stepped down from the board this season.
---
Batting Cages and Fields
Cages according to schedule until season begins

TEAMS WITH GAMES HAVE CAGE PRIORITY 2 HRS BEFORE GAME TIME!!
After that, first come first serve
---
7-8-2013 ELL Big League advances to Regionals! read article below!
http://englewoodindependent.com/main.asp?SectionID=14&SubSectionID=57&ArticleID=1111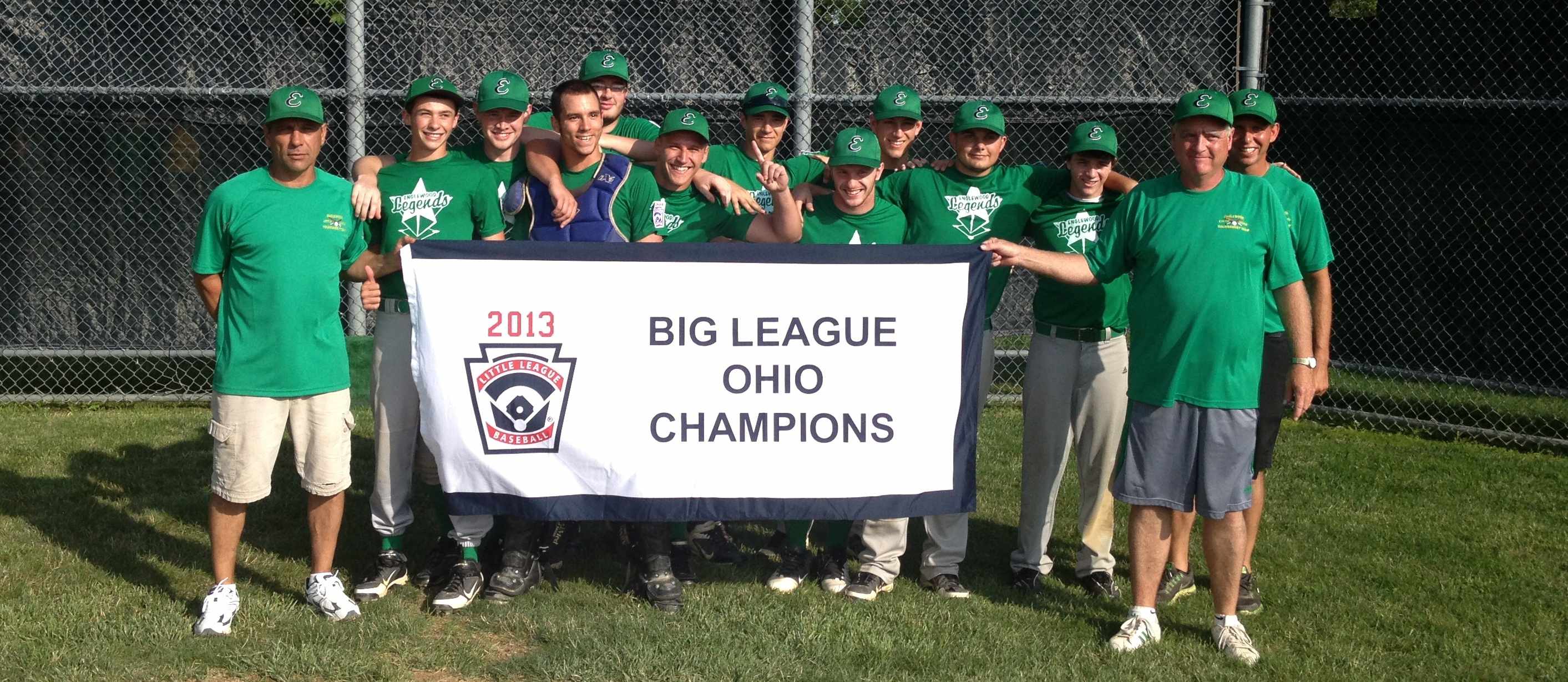 Alex Farlow Named to All-Central Region Team
Alex Farlow, a 2013 Northmont graduate, has been named to the Big League Central States Regional Little League Tournament Team for 2013. By winning the State of Ohio Tournament, Englewood Little League's Big League Team, comprised of local 17 and 18 year olds, traveled to Wyoming, Michigan to compete in the Big League Central Regionals. They competed against teams from Michigan and North Dakota. Seven teams participated in the Central States Regionals, vying for the title to go to the Big League World Series, which will be aired on ESPN. ELL earned 4th place in the Central States Regionals. Farlow was selected by the tournament committee for his outstanding pitching performances. The eventual winner was Michigan, who will represent the US Central Region at the World Series.
-
2013 Pictures by Schwabe Studio Photography
Schwabe Studio Photography
8525 N. Dixie Dr
Dayton, OH 45414
937-890-1211
Picture Form 2013
---
*P
arents go to link, read the information, sign and return form to your Manager.
---
Managers, Coaches, and Umpires Information

---
As an ELL sponsor, Dick's Sporting Goods
has made discount coupons available to our league:
To print Dick's Sporting Goods Coupons click HERE: ELL DISCOUNT COUPONS - for discounts off your 2013 baseball/softball purchases
-
* * * * * * * * * * * * * * * * * * * * * * * * * *
for instant notifications
* * * * * * * * * * * * * * * * * * * * * * * * * *
---
-
Click on the "ELL Alumni Page" tab to read about former ELL players at the collegiate level, plus our scholarship winners
-
---
UMPIRES NEEDED CONTACT CHRIS EIFERT
Any Questions regarding Umpires should be directed to:
Chris Eifert @ 937-657-0795 or ceifert@woh.rr.com
Umpire registration form
Ump Registration 2012
Please find the Umpire presentation in the handout section of the website.
---
-