Elks Youth Soccer: Welcome
Recreational Soccer Registration for the 2015 Season
Click on the Recreational Button on the left
Coaches Meeting March 4th 6:00 PM at the Elks Lodge
The soccer Season will Start March 14th.
---
Elks Club Store is closed it will open again in February.
---
Recreational Soccer League Practice
All Recreational Soccer players on a team are invited to a league wide practice sponsored by the Elks Midwest Soccer Club. The practices will be held at the Elks facilities on Wednesday nights from 6 – 7pm, starting March 11th.
Schedule:
March 11, 18 and 25
April 8, 15 and 22
We encourage all recreational coaches to take advantage of this opportunity to have your team practice on this night with the entire recreational program. There will be members of the Elks board, along with coaches from the Elks Midwest FC Club teams to assist in all practices.
We ask that the recreational coaches come out and help with the practice to learn some new drills, network within the Elks Midwest FC club and assist the coaches in making sure the practice is quality with a good parent to kid ratio.
---
---
For information on Recreational registration click on the link Elks Recreational Soccer - 618-798-0392 - rec@elkssoccerclub.org

Join Elks Athletics on Twitter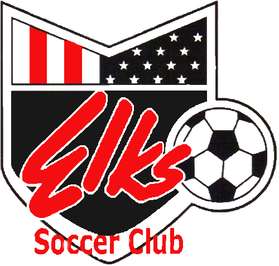 As the Elks Soccer Club enters it's 33rd year we are extremely pleased with the status of our program.

Most satisfying of all our accomplishments throughout the past years is our commitment to the youth of Granite City, Illinois and surrounding areas. That commitment is to provide a positive soccer experience and prepare our young athletes with the skills necessary to compete with excellence.

This organization is also very proud that we have been able to maintain a low cost to the player and his/her family with high-end results because the coaches and managers remain volunteers.

During the past years, our teams and players have not only been successful at State Cup, but many other tournaments throughout the country, often bringing home first and second place wins.

We are only able to do this because of volunteers. Men and women who have come back to our community and want to give back some of what they received. It is for this reason that I am so proud to be part of the Elks tradition of commitment to the youth and community of Granite City, Illinois.

We want to thank all of those people who have given their time and talent to this organization over the past years. And encourage all of you to reach out to other talented people who have benefited from this program and ask them to come home and volunteer their time. It is in this way that this organization will remain strong and effective for the future athletes of Granite City.

Sincerely,
Elks Youth Athletics Board
This site is best viewed with Internet Explorer.

If you experience problems opening our forms or would like to report a broken link please contact the webmaster club@elkssoccerclub.org