2016 Elizabethport Little League Season: Welcome
Elizabethport Little League Main Number 908-248-2950
Registration Has Begun for the 2016 Spring Season
Use the Link above
For More information about each age group please click the Registration Info tab on the left
Regístrese ahora para el 2016 primavera utilizar el enlace de arriba
Every Monday 7- 9 PM Practice for Players
(ages 6-16 only)
School # 28 GYM
25 1st Street Elizabeth
Práctica para Todos los Jugadores
Come out to register your child for the Spring Baseball/Softball Season
Ven a inscribir a su hijo para los pagos de temporada primavera béisbol softbol
Payments will be taken for fees due, and arrangements can be made for any outstanding balances.
Se tomarán por honorarios debidos, y se pueden hacer arreglos para todos los saldos pendientes.
FREE BASEBALL CLINIC FOR ALL PLAYERS AGES 6-16
SUNDAY, APRIL 10TH 2-4 PM
EDISON GYM@ 600 PEARL STREET
PLEASE REGISTER IN ADVANCE. REGISTRATION FLYER IS UNDER THE HANDOUTS SECTION
Congratulations to our Juniors who competed in the NJ State Little League Tournament
2014 & 2015
NJ LL District 7 Champions
NJ LL Section 2 Champions
Check back for updates or Like us on Facebook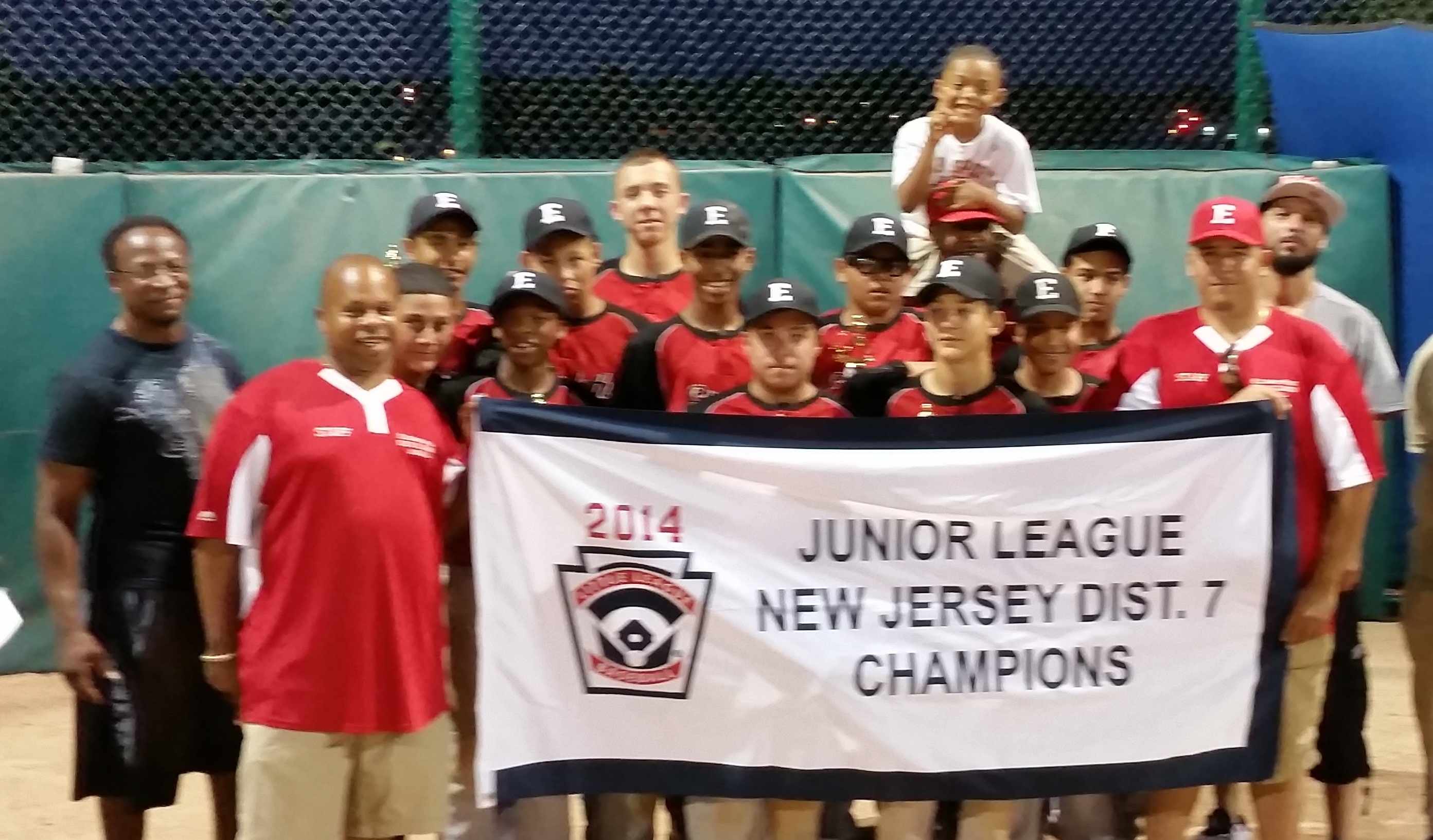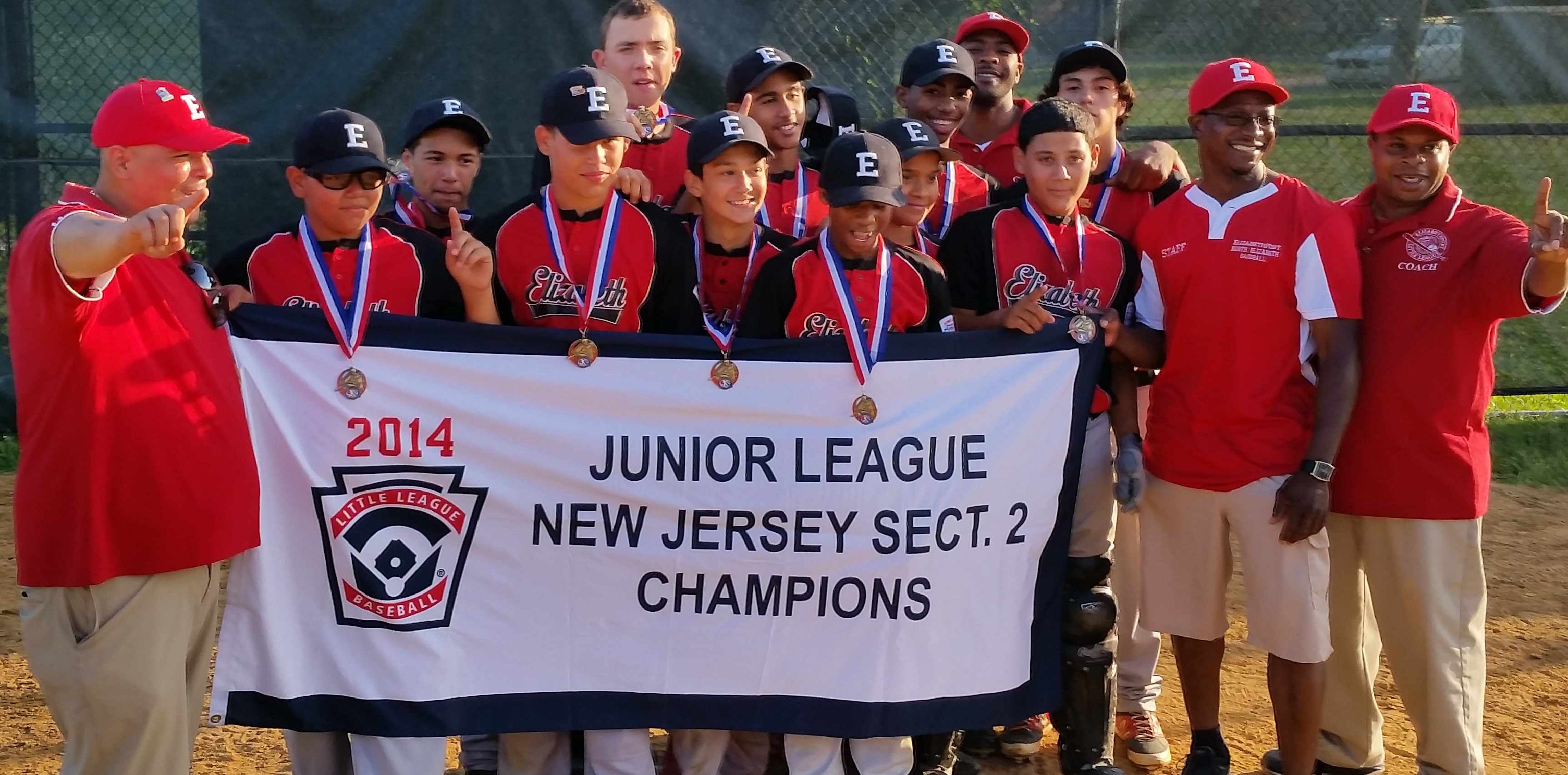 Your help is needed to make this year a success! Parents and friends are encouraged to call the Coaches or email EPLL to volunteer. Participation is the key to making this a great time for the kids and to make the 2013 season a memorable one. Please contact to help out!
We Need right now:
Coaches
Team Moms
...ANY helping hands!!
Call the phone number below or email EPLL at the address listed below to find out descriptions of positions or what YOU might be able to do to help out your kids and the league. Call us at 908-248-2950 or email us at
ElizabethportLL@gmail.com
Handout:
FREE SKILLS CLINIC
Contact Elizabethport Little League
Email us at ElizabethportLL@gmail.com
Elizabethport Little League Phone Number 908-248-2950
Saturday, February 2
Like Us on Facebook
The League also has a facebook page. Find us at Elizabethport Little League. If you visit us please like us on Facebook we need all your support.