East Norriton Little League: Welcome
Founded in 1953, East Norriton Little League (ENLL) is a non-profit corporation chartered by Little League, Inc. and administered by an elected Board of Directors. Additional Board members may be appointed by the elected Board from the general membership to head up each of the functions/activities within the league. ALL positions with ENLL are volunteer and non-paid. ENLL offers baseball programs for children at least 4 years old and at most 12 years old, as determined by Little League Baseball®.

Little League's rules are very strict about which local league a child may play in given the child's permanent residence address or school address. Any child between the league age of 4 and 12 residing or attending school within the boundaries of ENLL may register to play. Click the 'Boundary Map' tab above and/or Click HERE for a printable ENLL boundary map.
For a complete rundown of the levels of play offered in ENLL for 2015, please visit the Divisions tab.
Tuesday, May 26
ENLL WEEKLY UPDATE - May 26, 2015
Who can believe that ENLL is heading into its final weekend of the 2015 regular season already?? Read below so you're sure not to miss anything as the season comes to its exciting conclusion:

After jockeying for position for six weeks, ENLL's Minor, American and National Leaguers will begin playoff tournaments next week. Click any of the PLAYOFFS tabs above for brackets and schedules.
Speaking of tournaments, ENLL's two summer tournaments (flyers + registration forms here: http://goo.gl/q1mV6U) will be June 11-16 for the 9U player-pitch tournament and June 18-23 for the 8U machine-pitch event. Please spread the word and contact Tournaments Director Steve Curley to offer any help.
In advance of this summer's tournament season, head to the ENLL Team Store to show your ENLL colors! There are literally thousands of high-quality, customizable products from which to choose!!
If you haven't already, please add June 3 to your family calendar for 'ENLL Spirit Night' at Chick-fil-A of East Norriton [Click to print the flyer - ENLL SPIRIT NIGHT]. From 5:00-7:30pm, Chick-fil-A will donate 10% of your bill to East Norriton Little League. It is a delicious, fun and easy way to support ENLL and thank one of its generous sponsors!
Also on June 3, registration begins for the FREE baseball clinics hosted by the Philadelphia Phillies and made possible by ENLL sponsor Carfagno Chevrolet. Click here – http://goo.gl/dmq1Kx – for complete details.
The next meeting of ENLL's Board of Directors is June 2 at 8pm at Facenda Whitaker Lanes. The meeting room is behind the arcade and all Regular Members are welcome; please come!.
Tuesday, May 26
Sign up JUNE 3 for the FREE Chevy Youth Baseball Clinics!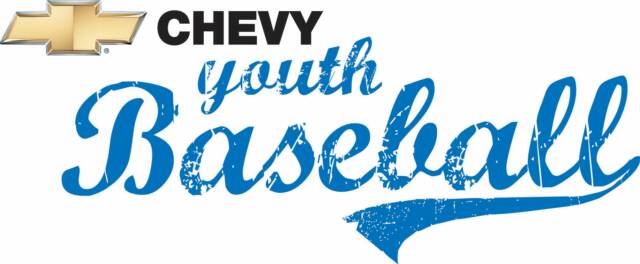 As a part of the Chevrolet Youth Baseball Program, children in ENLL are eligible to participate in an instructional clinic with the
Philadelphia Phillies
. Participation is
FREE
, courtesy of ENLL sponsor
Carfagno Chevrolet
, and participants will take part in a variety of instructional drills
with Phillies coaches. A minor change to this year's program will also give each player 3 vouchers for tickets to attend either that day's Phillies game OR a choice of one from several future games - for FREE!!!
Parents can register their children (ages 6-12)
beginning June 3 at 12pm
at
www.ChevroletBaseball.com
for clinics on the following dates:
June 21 - Clinic Time: 9:30 AM-10:30 AM; Game Time: 1:35 PM
June 27 - Clinic Time: 10:30 AM-11:30 AM; Game Time: 3:05 PM
July 19 - Clinic Time: 9:30 AM-10:30 AM; Game Time: 1:35 PM
August 2 - Clinic Time: 9:30 AM-10:30 AM; Game Time: 1:35 PM
There is limited space for each clinic so registration is on a first-come, first-served basis. Once a particular clinic is full, any other interested participants will still be allowed to sign up for that clinic but will be put on a waiting list. If spots open up, those on the waiting list will begin to fill the openings in the order that participants registered.
Please feel free to call 888-600-4369 with questions and comments or write
info@chevroletbaseball.com
.