ERIN MILLS EAGLES GIRLS U16: Team Sponsors
DIXIE FORD
5495 Dixie Road (Just S of Hwy 401)
Mississauga, Ontario
L4W 1E6


Our History started back in 1927 when Jack Hogan started selling motor cars for a living. The Hogan family has been in the automotive business ever since. Dixie Ford is owned and operated by Ainslie Hogan (Jack's son) and his three sons all of whom run the day to day operations. Dixie Ford is very proud of the fact that we have both second generation customers and employees working and dealing with Dixie Ford every day.

On behalf of everyone at Dixie Ford Sales we would like to thank you for visiting our web site. We are committed to serving our friends and customers via the Internet and look forward to hearing from you. We are a full service Ford dealership offering first class sales and service for our valued customers.

info@dixieford.com
Phone: 905-629-1300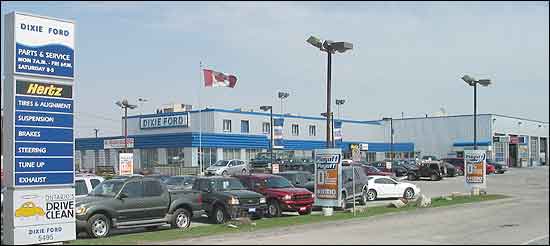 MAYFIELD GOLF COURSE
12609 Torbram Road
Caledon East, Ontario
L0N 1E0


Mayfield # 16

A Family Golf Course For Families Since 1978

Mayfield Golf Club is located at 12552 Torbram Road, Caledon East, Ontario just 10 minutes north of Pearson International Airport. It was built in 1978 by the DeLaat family and has been family operated ever since.

The club now offers 3 full nine hole courses. The front nine is set on more open terrain for the most part and plays a bit easier than the back nine. The back nine finishes with 3 of the more difficult holes on the course. Lots of mature trees and water that help make things a little more challenging.

You will find the staff at Mayfield to be most helpful and friendly. The snack bar serves a variety of hot and cold food and the grill is always open. Mayfield is also licensed and serves a wide variety of beer in the dining room.

Phone: 905-843-3982
SIGN-A-RAMA
2500 Meadowpine Boulevard
Unit 5
Mississauga, Ontario
L5N 6C4


We're a collection of more than 800 full-service sign stores located across the globe – a fact that truly makes us "where the world goes for signs."

Contact Errol Chambers for information.



Each of our stores is independently owned and operated, offering an array of sign-making services and localized attention. Yet each is also part of a global company that believes in taking a world-class approach to craftsmanship and customer service.

As a result, you can get consistent, high-quality signs and services at any SIGN-A-RAMA location anywhere in the world. You also can enjoy one-stop global account service – an option that enables you to coordinate all your national and international signage needs through a single point of contact.

We're the world's largest sign franchise. SIGN-A-RAMA was founded in 1986 by Ray and Roy Titus. We started with a single store in Farmingdale, New York and expanded into North Palm Beach less than a year later.

Based on the success of the stores – and the previous franchising success of our founders -- we began offering SIGN-A-RAMA franchise opportunities in late 1987. Today we have hundreds of franchises in 45 countries and nearly every U.S. state, a fact that ultimately obliged Entrepreneur Magazine to name us the #1 sign franchise for the fourth year in a row.


info@signarama-meadowvale.com
Phone: 905-814-8184
Fax: 905-814-5839
CIOT MARBLE AND GRANITE
1020 Lawrence Avenue West
Toronto, Ontario


CIOT MARBLE AND GRANITE is a retail outlet of ceramic, porcelain, slate, marble and granite. They are located in a Design Centre with Taps Plumbing, Cameo Kitchens and Pallazetti (modern furniture store).
Located at 1020 Lawrence Avenue West (w of Dufferin).


The smooth elegance of perfectly finished marble. The versatility of sturdy granite. The subtle texture of slate. The timeless intricacies of a classic mosaic.
The broad, colorful range of ceramic tile. At Ciot this is not just our business, this is our passion and has been for over 50 years.

We're a homegrown Canadian company with a global network of contacts, yet we're proud to have retained the personal touch that comes with three generations of the same ownership.

Today, as always, we offer you a vast selection, a focused dedication to craftsmanship and a full commitment to your project, whether commercial or residential.

Phone: 416-785-8080

NORTHERN AIR ENVIRONMENTAL TECHNOLOGIES
5 Sandhill Court
Unit 5
Brampton, Ontario
L6T 5J5


Our world is changing, and technology is an integral part of the change. Northern Air believes that to ensure our customers success, we need to take advantage of these advances and apply them to the design and service of their HVAC/R systems.

We strive to bring you the most efficient, reliable and environmentally-friendly solutions, with single-source responsibility.

There is no halfway when it comes be being ahead of the competition.


info@northernair.ca
Phone: 905-458-9988
Fax: 905-458-9694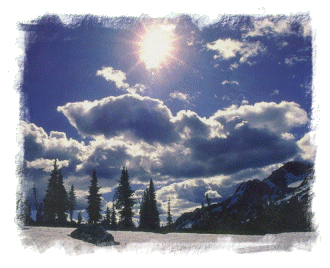 LORVIN STEEL LTD.
16 Edvac Drive
Brampton, Ontario
L6S 5P2


Specializing in miscellaneous metals, structural steel and custom fabrication.
lverduci@idirect.com
Phone: 905-458-8850
Fax: 905-793-7359
AJILON CONSULTING
10 Bay Street
7th Floor
Toronto, Ontario
M5J 2R8


For over twenty-five years in Canada, Ajilon Consulting has been a premier provider of Information Technology (IT) solutions, addressing our clients' critical business needs through the appropriate use and implementation of technology. Please take the time to explore our website and discover how our expertise can meet all of the technical requirements of your organization.

Contact Dave Hayward.
toronto@ajilon.com
Phone: 416-941-5982
Fax: 416-366-2001
VANLER INSURANCE ADJUSTERS LTD
4308 Village Centre Court
Mississauga, Ontario
L4Z 1S2


1: To Provide Professional Services To Our Clients At A Reasonable Cost

2: To Act In A Manner As To Promote Trust And Integrity In Insurance Companies

3: To Educate Both Our Employees, And Our Clients

4: To Act With Integrity In All Our Dealings

5: To Work Within Our Community, And Strive
To Improve it

Dennis N. Schembri, C.I.P., C.F.E.I

President



dns@vanler.com
Phone: 905-277-3383
TOSHIBA
Toshiba in Canada

As a proven technology leader, Toshiba is committed to the goal of ensuring that, to every customer, the Toshiba name remains synonymous with lasting quality, durability, and value.

At the heart of all that we do lies the philosophy expressed in the Basic Commitment of the Toshiba Group:

"We, the Toshiba Group of Companies, based on our total commitment to people and the future, are determined to help create a higher quality of life for all people, and to do our part to help ensure that progress continues within the world community.

Committed to People. Committed to the Future. Toshiba."

These principles guide us in co-operative and harmonious relationships with the people and communities we serve, and in our efforts to protect the environment in which we work.



CARRARA 90 MARBLE AND GRANITE
280 Deerhide Crescent
Toronto, Ontario
M9M 2Y6


Carrara is a fabricator of kitchen countertops, vanities, fireplaces, tables, etc. made from granite, marble or slate.
They are located in Weston Finch/Hwy 400 area.
Call 416-745-4506 and ask for Rocco.
info@carrara90.com
Phone: 416-745-4506
Fax: 416-745-3613
EDGEWATER MANOR
518 Fruitland Road
Stoney Creek, Ontario


Just try to imagine a very special place where impeccable style
and subtle perfection are happily fused with new world
cuisine. An absolute jewel of a restaurant perched magnificently
on the edge of Lake Ontario, with never-ending vistas stretched
luxuriously before you. This stunning historic mansion with its
oculent old world interior; together with service rich in style
and charm, pampers all customers like few have ever experienced
before.

At The Edgewater Manor, their redilection for fine cooking
never falters. It is a place where you can rediscover yesterday's
flavours with today's techniques and influences. The many wonderful
fresh products of the Niagara Region are ingeniously integrated
into the various innovative creations of chefs Michael Schafer and
Terry Terpoy, complimented by an extensive list of vintage wines.


Phone: 905-643-9332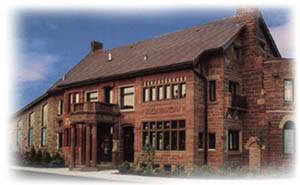 TERRACE ON THE GREEN
8672 Mississauga Road
(Just N of Lionhead Golf Course)
Brampton, Ontario


Tucked away in a quaint wooded setting in rural Brampton, Terrace On The Green is a short jaunt from Toronoto, Mississauga, Oakville, Halton, Peel, and Greater Hamilton. It's interior was completely restored in 1998. Terrace On The Green has become the premiere reception facility in the area. Within its 19th Century walls, one can marvel at its decorative ceilings, intricate woodwork and elaborate furnishings and at the same time enjoy a sense of comfort and satisfaction.


Our chefs can work their culinary magic on a delicious assortment of seafood, meat, game, pasta and vegetarian dishes.


To heighten your dining experience, Terrace On The Green offers an extensive wine selection.
Whether it's Business Meeting, Corporate Affair, Wedding, Family Gathering or just a romantic dinner for two, The Terrace is the place to be!

Phone: 905-459-4447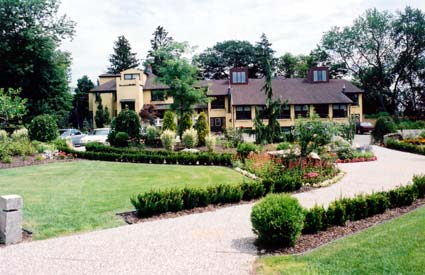 TECHMAX AUTO REPAIR
1011 MEYERSIDE DRIVE, UNIT 9
MISSISSAUGA, Ontario
L5T 1K8



Phone: 905-795-0419
TAPS WHOLESALE BATH CENTRE INC.
1020 Lawrence Avenue West
Toronto, Ontario
M6A 1C8


To find the very best in bath and kitchen ware, turn on to Taps. As Canada's premiere bathroom showroom, Taps extensively displays fixtures, faucets and finishes second to none.

Phone: 416-785-0024
Fax: 416-785-7901
GNB INDUSTRIAL POWER
STEVE ADAMS
Many thanks to Steve Adams for the contribution of our first aid field bag and medical supplies.
Thanks again for the bag tags sourced for all of the player's and coach's bags.
Steve designed and engineered our team banner.
He also designed the new team practice shirts.
Laminated cards with parent names and phone numbers were distributed to everyone from Steve's efforts.
BASOT PACKAGING LTD.
1835 Meyerside Drive, Unit 10
Mississauga, Ontario
L5T 1G4


Industrial and Military packaging. Packaging materials.
Phone: 905-795-8090
DELUXE BARBER SHOP