ERIN MILLS EAGLES GIRLS U16: Past TeamNews
ONTARIO INDOOR CUP 2006
The Eagles opened up this season's provincial indoor competition on January 8 at the OSA Soccer Centre in Vaughan.

The preliminary round in our division included our Elite Eagles, Brams United, Vaughan Azzurri and Unionville Milliken Strikers.

Other teams in the competition included Aurora, our sister Premier Eagles, Woodbridge, Markham, Sudbury, Cumberland, North Mississauga and Thunder Bay.
The final rounds were completed on Feb 4 and 5 at the OSA Centre.

Our Eagles won the preliminary round and advanced to the final round.
Three more games delivered a 0-0 draw against Aurora, a 4-0 win over Markham, and a  1-0 win over Sudbury.

We advanced to the semi-final round on Sunday, facing North Mississauga, but came up short with a tough 1-0 loss and an end to our Cup tournament.

Congrats to Sudbury who took the championship home with a decisive and classy victory on penalty kicks after a 0-0 tie in regulation.

Well done to our Elite Eagles who competed through 7 games and gave up only one goal throughout the competition.

 
opus
Wednesday, May 17
RATED SPORTS SHOWCASE MAY 19-22
The Eagles participated in this showcase tournament hosted by the Dixie SC over the Victoria Day long weekend as part of our spring training program.
We competed with the Pickering Flames (4-1) , Aurora Stingers (0-1) and Sudbury Panhellenic (1-0) with one game each day throughout the weekend.
A well run tournament played on good facilities.
Wednesday, May 17
EMPIRE CUP COLLEGE SHOWCASE - ROCHESTER MAY 6-7
The Eagles competed in the Empire Cup College Showcase as part of their spring training program and to provide opportunities for parent and player social development.
Competition included Power Play Academy who took a 1-0 advantage over an Eagle slow start with disciplined play, Toronto Junior Lynx who yielded 7-1 to the Eagles and finally the Rochester Jr Rhinos who also fell to the Eagles 7-0.
Sunday, May 14
EAGLE MOMS SHOW THEIR GRIT IN THE SENIOR WOMEN'S LEAGUE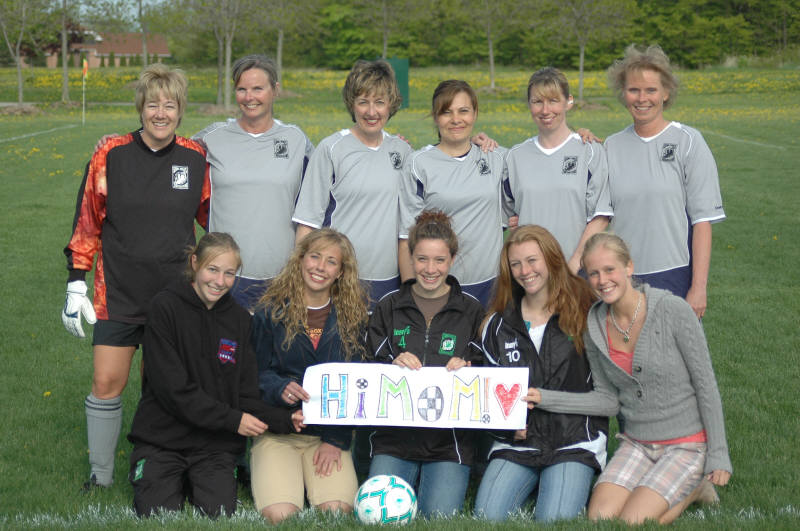 Doreen missing from photo

FALL COLOURS

HENDERSON MEMORIAL CHAMPS
EAGLES WIN AT HENDERSON MEMORIAL
The Eagles travelled to London, Ontario for the Labour Day weekend.
The weekend began on Friday night with our regular SRSL league game against London City.
The first victory for the weekend.
We opened our Henderson tournament play at 8 am on Saturday morning.
Wins against London United Thunder (1-0), Windsor Valiants (3-0), Waterloo Wildats (10-1), and London United Primavera (1-0) led us to semi-final play against the Woodbridge Strikers.
The Eagles outlasted the Strikers through penalty kicks and faced London Primavera once again in the Championship match with a closing 3-0 victory.
A well run tournament blessed with great weather.

TRAINING THE G11B
ONTARIO CUP 2005
The Eagles entered the OSA annual provincial championships and competed on June 25 and 26 in the opening tournament round, facing the Oshawa Kicks, Woodbridge Strikers and Nepean Strikers.
We opened with a 5-1 victory over Nepean and ended Saturday play with a 1-1 draw with Woodbridge.
The final Sunday game faced Oshawa who delivered a convincing 4-0 win against the Eagles.
The weekend will be long remembered for the extreme heat that everyone faced.
Congratulations to Oshawa for their tournament win and best of luck from the Eagles at the next round.
TRAINING DAY
EAGLES SHINE AT 2005 BREAD AND HONEY MARATHON
Our Eagles were prominent again this year in their third showing at the Streetsville Bread and Honey 5K Marathon on June 5.
Joined by several representatives from other Eagle teams, Club Head Coach Josef and Andre from our office staff, the 1990 Eagles again showed well in a race with over 1000 participants.
Gabby and Lauren captured first and second place honours in their age group. Tonya was a mere 9 seconds off the third place position securing the fourth place position.
Felicia, Nik S. and Leanne placed 6th, 7th and 10th to fill out 5 of the top ten finishers.
Coach Steve placed 4th in his age category and Club Head Coach Josef finished 5th.
Well done Eagles.
EAGLES SHINE AT COVI TOURNAMENT
The Eagles participated in the
12th annual COVI (City of Vaughan) International Soccer Tournament
on May 28 and 29.05.


Blessed with perfect weather and fantastic field conditions they faced teams from Aurora, Glen Shields and
 Unionville in the preliminary round winning all three 1-0, 2-0 and 5-1 respectively.

Quarter final play drew Markham and another well-earned 2-1 Eagles victory.

The semi-finals brought York United to the field who earned a close 1-0 victory and a trip to the final.

Congratulations to York United for their championship win in the final.

Well done Eagles for a quality effort the entire weekend.

SOCCER GOES EVEN MORE GLOBAL
OSA XMAS TOURNAMENT DEC 22
The Eagles joined a broad spectrum of teams in the annual OSA Christmas tournament on Dec 22 at the Ontario Soccer Centre
Our team delivered a 1-1 tie with Georgetown, a 5-1 win over York United, a 2-0 win over Scarborough and, in the semi-final, dropped a 0-0 tie with Vaughan to penalty kicks (2-3).
Congrats to Vaughan who continued to the championship with a 2-0 win over Kanata.
A quality day for the Eagles.
Click on the OSA logo for full details.
ONTARIO INDOOR CUP 2005
The Eagles put up a spirited fight in the 2005 Ontario Indoor Cup Championships preliminary round on Jan 2.
They faced the Oshawa Kicks (0-1), Georgetown Mustangs (4-0) and the Vaughan Azzurri (0-2) in 3 exciting games.
Congratulations to Vaughan who edged North Mississauga for the gold in a penalty kick shoot out on March 6.
Monday, August 2
EAGLE CUP REP TOURNAMENT SEPT 18 AND 19
The Eagle Cup, our home tournament, marks the end of the summer season for many.
We welcomed 123 teams from far and wide in our closing competition for the 2004 season.
Our Eagles competed with North Toronto, Darlington, Forest United (unexplained no-show), our sister 1990 Eagles and Brams United Devils.
We reached the championship game played on the unfamiliar Iceland artificial turf against our sister 1990 team. We prevailed for the tournament win.
Click on the Eagle for full tournament results.
Sunday, August 1
OAKVILLE OSCAR TOURNAMENT SEP 3-6
The Eagles travelled to our Oakville neighbours for the Labour Day weekend Oscar tournament.
This well organized tournament is always an Eagles favourite. We were blessed with fantastic weather and some quality competition from Oakville, Pickering and Burlington.
JOHN GALT 1904 GOLD CLASSIC
The Eagles ventured to Cambridge on July 3 and 4 to participate in the local club celebrations of the 100th anniversary of the only Canadian Olympic soccer gold medal.
The Eagles faced London Supernova, Forest United, Sal Dan Strikers and Cambridge.
The Eagles delivered four solid victories on Saturday:
2-0 vs Forest United
2-0 vs London Supernova
3-0 vs Cambridge United
3-0 vs Sal Dan Strikers
The championship game on Sunday tipped to Supernova who won with a convincing 6-0 result.
Congratulations to Supernova who continue to display quality soccer skills in our community.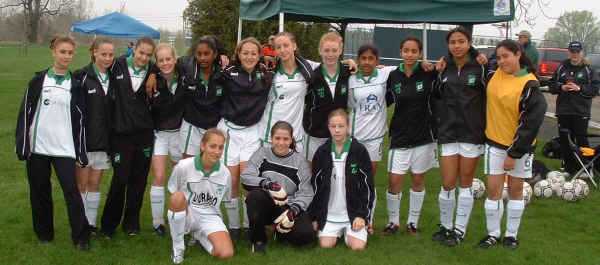 LONDON 2004 FINALISTS

JUNE 12.04 LEAGUE CUP TEAM
EAGLES SHINE AT ONTARIO CUP TOURNAMENT ROUND
The Eagles were hosted in Kanata for the tournament round of the 2004 Ontario Cup.
Stellar, gutsy, dominating  performances from everyone delivered proud results, although settling for second place.

vs Whitby                                 2-0
vs Ottawa Capitals                   0-0
vs Kanata                                 4-1
vs Ottawa Internationals          0-1 (a game to be long remembered)

Congratulations to the Ottawa Capitals who produced the numbers and earned the opportunity to advance.  
EAGLES OPEN 2003 TRAINING IN OSHAWA
THE NEW UNIFORMS IN OSHAWA
The Eagles opened their 2003 full field training in Oshawa over the May 3/4 weekend.
The Eagles faced North Mississuga, Oshawa Kicks and the Darlington Tornados in this round robin event.
The Eagles inaugurated their new uniform sets on a beautiful weekend for soccer.
EAGLES CONTINUE TRAINING AT WEST NIAGARA MAY 10/11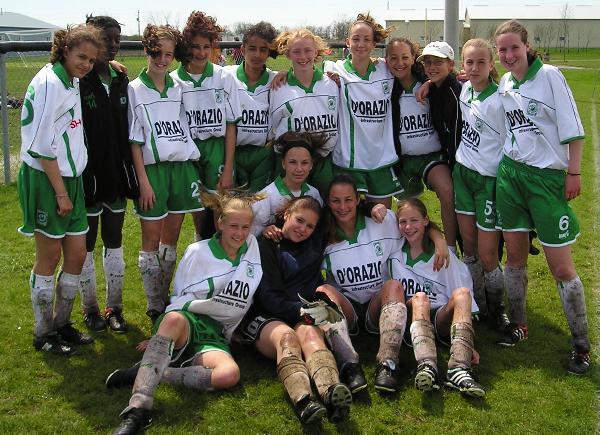 AFTER THE MUD BOWL
The Eagles continued with their spring training at the always popular West Niagara Invitational in Grimsby, Ontario.
The Eagles joined Pickering Maltese, London Supernova, Oakville Demons, Saltfleet Go-Ahead, Dixie Saints, Welland Wizards, Sarnia Spirit, Hamilton Avalanche, Cambridge United, Brantford, and Niagara Falls over the May 10/11 weekend.
The Eagles bowed out in the Q-finals against the Saltfleet squad.
EAGLES CAPTURE SILVER IN NYHL LEAGUE CUP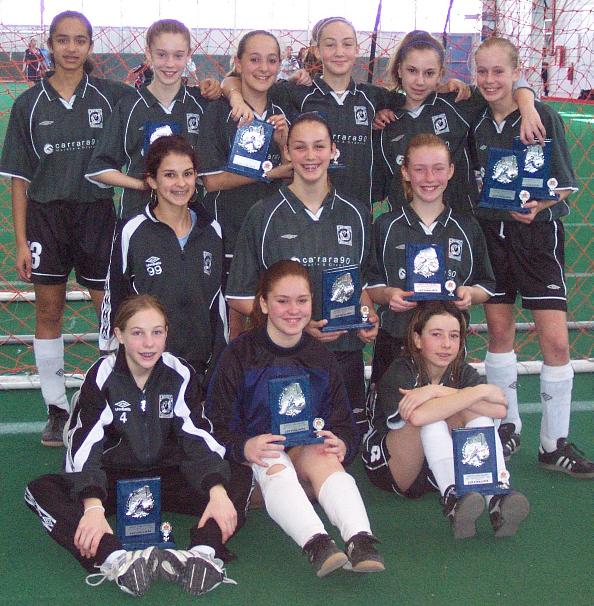 NYHL LEAGUE CUP RUNNER UP
EAGLES LOG A WIN AT OSA MARCH BREAK TOURNAMENT
THE NATIONAL CLUB CHAMPIONSHIPS ARE OVER
The National Championships were played this weekend across the country.
The U16 Girls and Boys Division were played right here in Toronto.
The U16 Girls Ontario Dixie Dominator champions has one of our assistant coaches, Lyndsay on board.
The Ontario squad yielded to Quebec 2-3 in an overtime final and brought home the silver medal.
ERIN MILLS HAS A NEW CLUBHOUSE
On April 12 the Erin Mills Soccer Club moved to new facilities at 3135 Unity Gate - Unit 3.
On September 12 the Club welcomed their members and the community to the grand opening of the facility.
This new location offers a tremendous increase in space to manage the 4 fold increase in membership since the last clubhouse was created.
The new facility houses an indoor playing surface for our summer soccer clinics, fall and winter indoor programs and much, much more.
These are exciting times in Erin Mills!
Be sure to stop by when you are in the neighbourhood.
A DAY AT THE MOVIES
The Eagles ended their Aug 16 clinic with a day at the movies. Blue Crush offered spectacular surfing photography, and, as always, a happy ending.
The air conditioning was worth the time as well.

MEET ZOE - ANOTHER TEAM MASCOT
EAGLES WASH UP
The Eagles ended a long week of soccer with their fundraiser car wash on July 27. Great weather and lots of fun. Thanks to Shell Canada at Thomas St. and Erin Mills Parkway for hosting our event.
More pictures in the album.
ONTARIO CUP OPENS IN SUDBURY FOR THE EAGLES
The Eagles opened their Ontario Cup play in Sudbury, Ontario on July 20 and 21, 2002.
Round robin play included Scarborough United Extreme, Sudbury Canadians, Dixie Saints and Sudbury Panhellenic.
Overall, thirty teams are seeking the crown.
Congratulations to the Dixie Saints who earned their next step to the Cup.
CPSL PROFESSIONAL SOCCER IN MISSISSAUGA
Click on the title for the full story and local schedule.
We will have a CPSL team playing from our TWIN ARENAS rep field this year.
Here is the TWIN RINKS home field schedule for the MISSISSAUGA (ERIN MILLS)OLYMPIANS. As we all know, schedules change, so check their site before game time at www.cpsl.org.
Come and see great soccer skills from a ring side seat.
DRYING OUT AFTER OUR CLINIC
The Eagles participated in their second of three 2-day soccer clinics on July 25/26. Some significant rain on Friday chased us off the field on mid-day Friday. Lots of drying out at coach's house.
EAGLES RETURN HOME FROM OTTAWA
The Eagles returned from Ottawa, our nation's capital, on Aug 5 after participating in the National Capital Invitational Soccer Tournament that drew 170 girls teams from Canada and the US. Click on the title bar for tournament results. Click on the photo for local Ottawa information.
The Eagles logged 2 wins, a default win and one loss on the weekend.
Congrats to the Oshawa Kicks who delivered a convincing 4-1 victory over Brams United in the final showdown.
This an excellent soccer competition in a great location.
The Eagles will be back next year.
SOCCER NEWS AROUND CANADA AND THE WORLD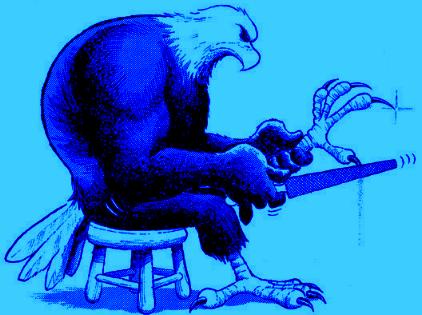 STAYING SHARP IN 2002
CANADIAN SOCCER HALL OF FAME AND MUSEUM
Click on here to find the location and access information to our Canadian soccer history.
TOTAL PLAYER DEVELOPMENT - WORLD OF SOCCER
Click on here and review Canada's newly adopted player development program.
MAINTAINING PERSPECTIVE
FIND THE ONES WHO ARE GOING TO BE THE BEST.
Then.....
Believe in them - that will encourage risk.
Show them - that will build respect.
Love them - that will strengthen relationships.
Know them - that will personalize development.
Teach them - that will enhance growth.
Trust them - that will develop loyalty.
Expand them - that will provide challenges.
Lift them - that will insure results.
Thursday, September 18