Enfield Girls Softball Association: Welcome
Monday, November 25
EGSA Home
Welcome to the Enfield Girls Softball Association, home of Connecticut's largest town softball organization.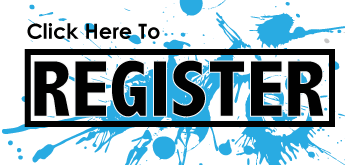 Register for the 2014 Spring Season now and save on our Early Bird Specials.
Registration is NOW open!!
Save up to 50% by Registering early for the 2014 Season!
2014 Registration Details
Instructional Division Minors, Majors, Juniors, Seniors Divisions
| | | |
| --- | --- | --- |
| Registration Dates | Amount | Savings |
| December 1 - January 1 | $35 | 50% |
| January 2 - February 1 | $45 | 36% |
| February 2 - March 1 | $55 | 22% |
| March 2 - March 22 | $70 | Full Price |
| | | |
| --- | --- | --- |
| Registration Dates | Amount | Savings |
| December 1 - January 1 | $75 | 40% |
| January 2 - February 1 | $85 | 32% |
| February 2 - March 1 | $100 | 20% |
| March 2 - March 22 | $125 | Full Price |
Details of Online registrations for 2014
* We will NOT offer in person or mail in registrations going forward. The only way to register is online!~
* There is a credit card processing fee of $3 + 6.75%
* We have lowered the Instructional fee for Early Bird registrations
* The Early Bird fee for all other Divisions has increased a modest $5 over last year.
* Beginning this year, the league will be charging a REFUNDABLE $20 fee at registration for volunteers. If you volunteer your two hours, you will receive your deposit back at the end of the year.
* Also beginning this year, we will have a nominal fee for our travel program tryouts in order to fund the costs associated with these tryouts. If you do not pay the fee....the player CANNOT try out for the All Star or Xtreme teams. We would encourage you to pay the fee so your daughter has the opportunity to try out.
Giving Tree – Holiday Community Event The Enfield Shop Rite in conjunction with the Enfield Girls Softball Association will start selling ornament vouchers on Black Friday November 29th, 2013 for a GIVING TREE to benefit The Enfield Food Shelf. The tree will be located inside of Shop Rite. The ornament vouchers will be sold through December 20th, 2013 at the registers in the Enfield Shop Rite and by EGSA volunteers only. On December 21st, 2013 Shop Rite and the EGSA will host a ceremony to donate the proceeds to The Enfield Food Shelf. (Time to be announced) I am looking for a list of EGSA player volunteers to help sell vouchers. Please let me know if your daughter would be interested in volunteering to sell vouchers. Get back to me with your daughter's name and your contact information so I can get some vouchers to you next week. All EGSA players are welcome to attend the ceremony, however only the EGSA players who volunteer to sell vouchers for the GIVING TREE will be able to be a part of the actual presentation ceremonies to The Enfield Food Shelf on December 21st, 2013. Thank you and may you all have a happy & healthy holiday season!
The EGSA held their annual public meeting on Monday, November 4th at the KofC on Washington Rd. The purpose of this meeting was to elect the 2014 Board of Directors as well as an open discussion about the status of the EGSA. The following were voted on to the Board of Directors:
Adam Formus - Minors Assistant League Director
Matthew Morcus - Instructional Assistant League Director
Debbie Martinez - Fundraising Coordinator (2nd term)
Fred Broxton - Player Agent (2nd term)
Craig Menaker - Juniors Assistant League Director (2nd term)
Chris Vandal - Majors Assistant League Director (2nd term)
Jessica Pease - Fundraising Coordinator Assistant (non-voting)
Jim Galbraith - Webmaster Assistant (non-voting)
Returning Board Members in term
Eric Pease - President
Bob Duffy - Chief of umpires
Laurie Morin - Treasurer
Cindy Meyers - Secretary
Jonathan Becker - Equipment Coordinator
Jason Bradley - promoted to Vice President and Chief League Director
Board Members not returning for 2014
Pete Kula - Equipment Coordinator
Field Cancellations
Field/Game cancellations due to inclement weather will be made at 3pm (not prior to 3pm) weekdays and by 7am on weekends. After those times, you may call the hotline at 860-253-5166 to determine if games/practices have been cancelled by the town of Enfield. Any weather issues after 3pm (up to game time) will be determined by the game coaches. Any postponements or delays once the game has begun will be at the discretion of the Umpire.
Saturday, July 13
Enfield Girls Softball Association