EGLL: Welcome
Wednesday, May 22
Welcome to EGLL!
EGLL FIELD CONDITION UPDATE:
Field conditions for Wed. May 22, 2013:
All fields open for games and practices.
All games will be game-time decisions based on the weather.
=================================================
2013 East Greenwich Little League
6th Annual Coach Pitch Baseball
Tournament
Format: Pool Play. Division winners play in a single elimination bracket (final format TBD based on the number of teams).
Guaranteed three games (Weather Permitting).
Age: To be eligible, players may not turn 9 before May 1, 2013
Awards: First, Second, Third and Fourth Place.
Winner of the tournament receives Championship sign!
Where: EGLL fields (with other approved fields as needed)
Dates:
1) Tournament: June 12th through June 19th Tournament dates.(As needed depending on number of teams).
2) June 10: Managers meeting; roster check; final rules discussion and tournament review.
How to Sign up: See Handouts section of the EGLL web site for registration form
Tournament rules: See Handouts section of EGLL web site for rules.
===============================================================================
Remember to click the Facebook "Like" button in the upper left corner.
Get EGLL News on your Facebook page!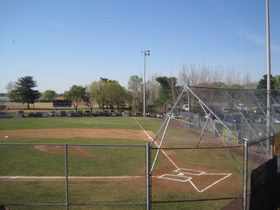 Majors Field Opening Day 2012
Take Me Out to the Ball Game
Baseball Quotes
"This game - baseball - is rich with strategy, talent, challenge, excitement and yes, tradition. But most of all, this game of baseball creates a bond - an indescribable bond, a bond that brings all of us together. All of us, not only teams but, families, friends, communities and, yes, even countries."
Mike Schmidt
"Little league baseball is a very good thing because it keeps the parents off the streets."
Yogi Berra
"I became a good pitcher when I stopped trying to make them miss the ball and started trying to make them hit it."
Sandy Koufax