East Greenwich Twp NJ Little League: Welcome
Friday, December 12
Welcome to EGLL!
EGLL FIELD CONDITION UPDATE:
Field conditions for Winter 2014:
Fields are Closed for the Winter. See you in Spring!
All games will be game-time decisions based on the weather.
=================================================
2015 East Greenwich Little League
Spring 2015 Season
Baseball and Softball
East Greenwich Little League
2015 Winter Training Program
Baseball& Softball
The East Greenwich Little League Winter Training Program will be held
at the South Jersey Bullpen Training facility each Sunday afternoon
starting on January 11th and will continue through March 1st. You can
sign up by calling them directly at 856.292.5931 or registering online @
SJBULLPEN.com. (Click on Camps Button). Create a Free Login and
view our camps under "East Greenwich".
Where: South Jersey Bullpen - 228 Harmony Road Mickleton NJ 08056
Cost: $100 Per Player
Dates & Times - Please note that final times will be determined after
registration is completed so that we can assure age appropriate class
size for our instructors.
Sunday Jan.11 th - 1 2PM - 5PM
Sunday Jan.1 8th - 3PM - 8PM
Sunday Jan.25th - 1 2PM - 5PM
Sunday Feb. 1 st - OFF
Sunday Feb. 8th - 1 2PM - 5PM
Sunday Feb. 1 5th - 1 2PM - 5PM
Sunday Feb. 22nd - 1 2PM - 5PM
Sunday March 1 st - 1 2PM - 5PM
* 7 Weeks of Training with our paid instructors.
* Sessions will focus on:
- Hitting
- Fielding
- Pitching
- Catchers (Where applicable)
---
Spring 2015 Registration Information
Registration opens Sunday December 14
**USE THIS LINK**
https://active.leagueone.com/Olr/Pages/Welcome.aspx?ClubId=14526
===============================================================================
CONGRATULATIONS!
East Greenwich 9-10 Minors All Stars
East Greenwich 11-12 Majors All Stars
East Greenwich 13-14 Juniors All Stars
2014 NJ District 15 CHAMPIONS!
First time in 32 years a league has won all three Baseball Championships in District 15
===============================================================================
Remember to click the Facebook "Like" button in the upper left corner.
Get EGLL News on your Facebook page!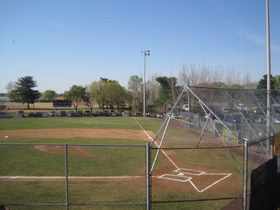 Majors Field Opening Day 2012
Take Me Out to the Ball Game
Baseball Quotes
"This game - baseball - is rich with strategy, talent, challenge, excitement and yes, tradition. But most of all, this game of baseball creates a bond - an indescribable bond, a bond that brings all of us together. All of us, not only teams but, families, friends, communities and, yes, even countries."
Mike Schmidt
"Little league baseball is a very good thing because it keeps the parents off the streets."
Yogi Berra
"I became a good pitcher when I stopped trying to make them miss the ball and started trying to make them hit it."
Sandy Koufax