East Bridgewater Little League: EBLL League News
Sponsorships in 2016 Season!
Hundreds of young athletes, and thousands of spectators, visit our fields each year. What better way to advertise your local business and to support a great cause in the community than by partnering with East Bridgewater Little League!
EBLL is excited to offer these sponsorship options!
Sponsorship
Where in the field?
For how long?
Size
Cost
Semi-permanent sign
Outfield
Up to 3 years
8'x4'
Year One: $500,
Each year after: $200
Vinyl banner
Fences along 1st & 3rd baselines
1 season
5'x3'
$250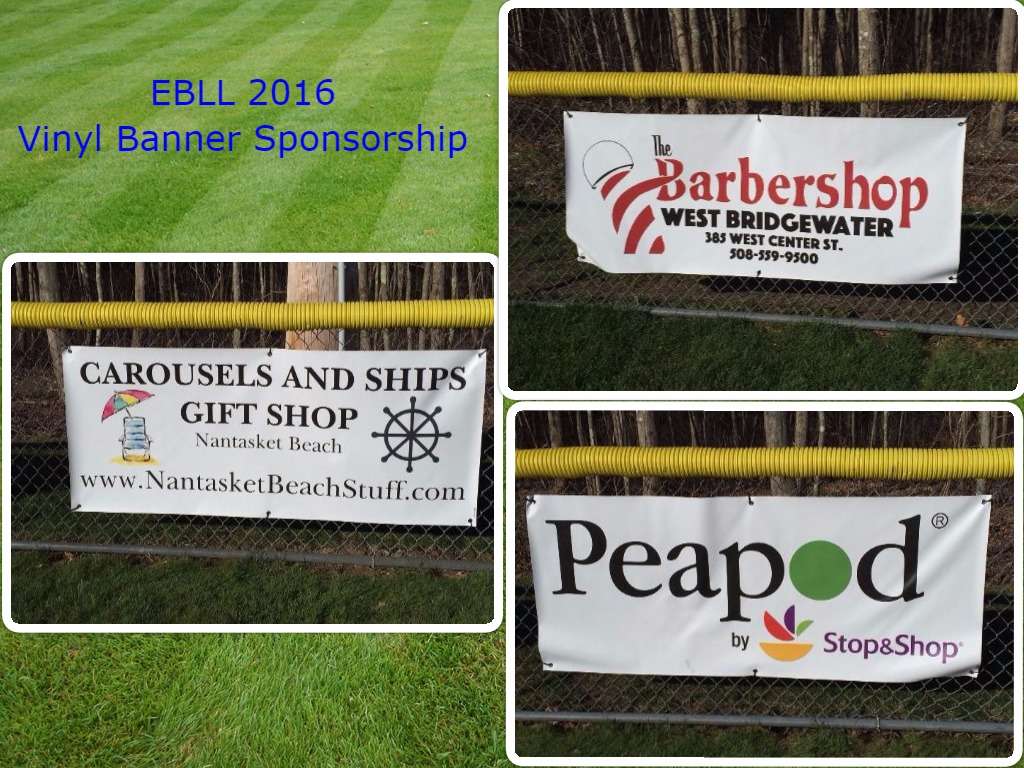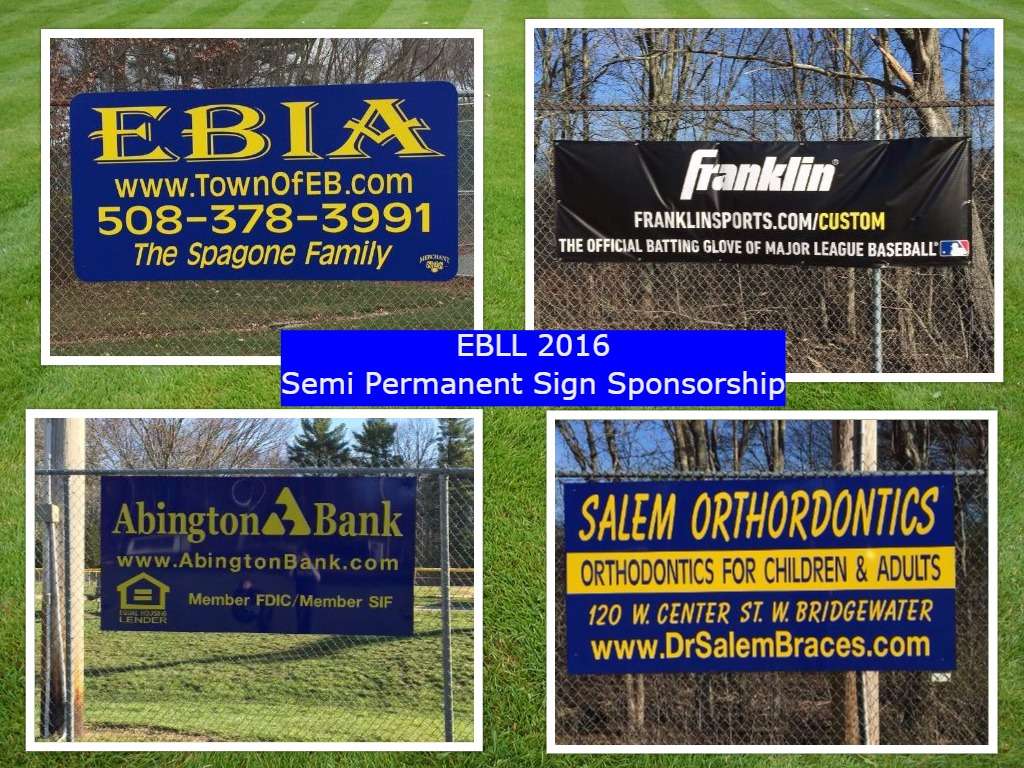 Signs and banners will be hung on Fields C1 and C2, our busiest fields!
Questions?
Contact Josh Maibor at Maibor@gmail.com or 781-727-8495