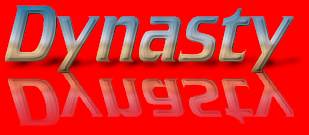 THE TYPICAL GIRLS FASTPITCH SOFTBALL PLAYER


At one time, she looked cute as a button, dressed in pink with pony tails. (Visions of Alice in Wonderland.) She played with dolls, helped mom bake cookies, and has probably earned a few bucks baby-sitting. She has been, and always will be daddy's (mom's) little girl.

The TGFPSP still has all those little girl attributes. The only difference is now she looks cute dressed in sliders and shorts. If she is wearing ribbons in her hair, they are team colors. She still bakes cookies ... team bake sale. And she has probably earned a few bucks ... at the team car wash. Now she is, and always will be daddy's (mom's) little second baseman. (insert position of choice)

The TGFPSP takes pride in how much dirt she can collect every weekend. Go to dinner on a night that she is not playing and it takes an hour of primping to get ready, and she still feels self-conscious. Go after a game and she'll walk right into a restaurant with a streak of dirt across her forehead, ratted hair, stained shirt and brownish/white socks. Or brown toes with sandals! Let's EAT!

The TGFPSP is ready and willing to play at the drop of a hat! If she can get away with it, she will play on two teams. (In the same day no less) She has a huge wardrobe: plenty of tournament shirts and shorts from all the teams she has played on. Her parents do her school shopping every weekend at the tournament T-shirt booth. When you say, "wear something nice", she thinks it means a tournament shirt without dirt stains.

The TGFPSP needs to get an athletic scholarship. Her parents have spent $100,000 on camps, private instruction, batting cages, gloves, bats, equipment, uniforms, player fees, concession stands, travel and lodging. THEY'RE BROKE!!!

The TGFPSP is a fierce competitor, willing to stand in against a fast pitcher at close distance that even pro baseball players would have trouble hitting! And she might be 5'2" and 100 lbs. soaking wet. She might play first or third base at 20 feet from home plate, saying I dare you to bunt ... drive one down my throat!!!

The TGFPSP has more spirit than maybe any other team sport. At least it sounds that way. Softball is the only sport where a girls ability to cheer sometimes effects roster decisions. She can't bunt or hit, she is a liability in the field ... but she cheers constantly!

The TGFPSP is playing the game for all the right reasons! SHE LOVES IT! She could hang out at the mall, stay home and watch TV, or spend her summers at the pool. Instead she has a tight schedule with limited free time, hangs out on the practice field with a coach in her face, and spends her summers getting baked on a 95 degree field with no shade. Maybe we should get some of our kids checked for IQ? :)

The TGFPSP has her priorities in order: Tournaments, League Games, Team Practices, schoolwork, individual practice and batting cage, family, private softball instruction, church, conditioning, softball camps, boys. (Maybe church comes before the batting cage.) At least on Sundays.

The TGFPSP is diligent and hardworking. She knows you get out of something, what you put into it. She is not the type of kid to take the easy way out! She is competitive, not willing to give up. She learns many valuable lesson during the course of her softball career, like:

you can stay at Holiday INN for $12 bucks a night if you are willing to go 4 to a room.
hotels don't monitor pool usage, and you can go swimming anytime, whether your a registered guest or not.
Continental breakfast means: 3 bowls of cereal, bagel, 2 donuts and 4 glasses of OJ.
Unlike the geographically challenged, softball girls know how to get from home to every field in a 25 mile radius.
The TGFPSP has a lot of fun every summer, enough to make her come back next year regardless of all the sacrifices, the money, the occasional bad coach, drinking water that people have put their hands in, etc.
John T.

Taken from "Willett's Softball Page"



THE TYPICAL SOFTBALL COACH


While it can be very gratifying, The Typical Softball Coach has one of the most thankless jobs in the world!

Don't try to call the Typical Softball Coaches house between 7-11 PM because he is already on the phone and has someone else on call-waiting. You'll get a busy signal. Softball is the only subject that one man will talk to another for 2 1/2 hours on the telephone. The coach spends about $32.50 per month on long distance calls related to team business. If the phone rings one time: hang-up! It means that the coach is: A) At practice B) At a game C) At a league meeting D) At the sporting goods store.

The Typical Softball Coach lets his wife do all the grocery shopping. This is not because he is a chauvinist pig, it is because he can't! You see, the coaches car is the mobile team equipment vehicle. Bats, balls, pitching machine etc. in the trunk.Spare uniforms, first-aid kit, scorebooks etc. in the back seat. He may get the groceries, but only if he has a roof rack!

The Typical Softball Coach always is full of great expectations for his team. Even when the team record is 3-23. He also usually has that inate ability to find those four examples of how the team performed admirably during a 17-2 shellacking! Next years team always has a shot at Nationals. Sadly, but thankfully, he believes the aforementioned.

The Typical Softball Coach never says: We're gonna suck next year. We are 3-23 and we're lucky we're not 0-26! If we did'nt get to play so-and-so when half their team went to the wrong field, and if we didn't get that early season forfiet, we'd be 1-25. He never says we got beat 17-2 because we stink, and our best player couldn't sit on thier bench. You'll never hear the Typical Softball Coach say: "Next year I think we have a shot at going 10-40! Sadly, but thankfully, the Typical Softball Coach has an overactive sub-concious that eliminates all fear of having the worst team in the league.

The Typical Softball Coach shows up at the field 2 1/2 hours before game time, because it rained earlier and he wants to make sure the field is playable. Of course he told his secretary that he was going to visit a prospective account. On average the Typical Coach probably gives 20-40 hours per week nine months out of the year to his team. And to think he has the nerve to play his daughter in front of mine, when my daughter is better than his.

The Typical Softball Coach is: A) Harder on his daughter than any other player. B) Softer on his daughter than any other player. (It's 50-50) The Typical Daughter of a Softball Coach is: A) Fortunate to spend so much quality time with her dad. B) Likely to shoot him before her player eligibility runs out. :)

The Typical Softball Coach usually is the first to arrive and last to leave. This includes practices, games, tournaments, team functions and probably wedding receptions.

The Typical Softball Coach passes all his experience(s) from playing baseball to all the girls on his team. This mean that A) Your daughter is being coached by a guy that hit .182 in Little League and never played anywhere but right field, or B) those fortunate enough to truly have exceptional coaching built on years of successful diamond sports experience. Note: See team record! :)

In all seriousness: The Typical Softball Coach is not rated as much on his personal success as a baseball player, but more on his acquired knowledge of the game, his communication skills and management ability etc. (His ability to get the most out of every player and the team!)

The Typical Softball Coach will: A) Teach your daughter many lessons far surpassing the game of softball and truly have an impact on her growth and future. B) Be a living example of what kind of man is not marriage material. :)

Parents opinions of the Typical Softball Coach are: A) What a great guy, and good coach. B) What a great guy, but he dosen't know diddly. C) Maybe if I pretend that I like him, he will let my 260 lb. daughter play SS. D) He sucks! :)

The Typical Softball Coach is a stickler for time: you must be at the field one hour prior to game time. Be back here in one hour and 37 minutes. We will meet at our normal place and caravan to the tournament, if you are not there by 6:15 AM, we will leave without you. EXCEPTION: The Typical Softball Coach frequently says, "Post-game meeting behind the dug-out for five minutes. If your team won that means a 10 minute meeting, if you lost that means 10 minutes plus 1 minute for each run the other team scored more than you did. Add 5 minutes if your next game is out of town. Add 2 minutes for time to tell girls to listen. Add 2 minutes for scorekeeper to find schedule for next game. Well, let's make this easy ... all five minute meetings last 30 minutes, except late games when the meeting lasts until the parks crew shuts off the lights.

At the end of the season, the Typical Softball Coach gets a plaque and modest gift for his 100's of hours of effort. He probably dosen't get a Christmas or Birthday card. No letter of thanks. But rest assured, he will get a call from a disgruntled parent or two ... and it's part of the job. The best of the best coaches, eliminate this by getting kids playing time when they can, by keeping the player and parents informed of the girls status in advance, and by only keeping kids that are good enough to make his team!

When it's finally over, and this years team has played its last game, the Typical Softball Coach usually gives one final speech. And more often than not, as he scans his charges assembled as a team for the last time, his voice may crack, his eyes water up and you will finally know just how much the girls on the team meant to him.

The Typical Softball Coach is usually ... just a Dad, once in a while a Mom and that rarest of softball birds ... a grandfather THANKS DAVE!

Three Cheers to all you coaches out there ... good and bad!



THE TYPICAL SOFTBALL PARENT


This was taken from "Willett's Softball Page"

A parent that stands behind their daughters interest in fast pitch softball 110%, making numerous sacrifices of time and money so that their daughter can reach her full potential and enjoyment of the game.

It is the parent that drives their daughter 45 minutes across town because the five programs closer to home don't meet her needs or criteria. It is the parent that tells white-lies at work so that they can take her to practice on time. The typical softball parent buys their daughter a new bat or glove, when the family car needs work and they can't afford to get it done. It is the family eating out of a cooler on road trips because the family budget really shouldn't allow for the out-of-town trip anyway. It is the parent that is always at her game, regardless of what time or how far from home.

The typical softball parent is probably putting their daughters softball career above the family finances, church and work.

The next time you see a parent upset about their daughters playing time etc. ... pause for a second before passing judgement ... they have probably made many severe sacrifices for their daughter to get to where she is. If you were in their shoes ... you would probably be upset too!

The typical softball parent is above all a parent! If you want to see some rotten kids ... go to your neighborhood mall and check out the kids that hang around day after day. If you really want to find out what an attitude problem is, recruit one of those kids to play on your team. The typical softball parent is raising a girl that one day will become a successful citizen. The kid hanging out at the mall, his parents don't even know what his/her interest are and don't really care.

Yes, softball parents want the best for their girls. Sometimes we may over-react, misjudge our kids abilities, beg the coach too hard for playing time, yell at umps too loud or often and we get lost sometimes keeping softball in the proper perspective. But we love our kids.

Over the past few years, I have looked closely at many of my daughters teammates and opponents. I have admired their spirit, work ethic and determination. I have looked fondly at genuinely pretty young ladies covered generously with mud and dirt, sweat rolling off their brow, 95 degrees outside, four games played that day and one to go, and I have developed a new-found respect for the female gender. These girls come to play ... and they play because they want to! This is nothing the National Organization for Women (NOW) could have sold me on.:)

With the current state of the youth in America, escalating violence and drug abuse, and it is in or coming soon to a high school near you ... I think being called a TYPICAL SOFTBALL PARENT is a sincere and high compliment!