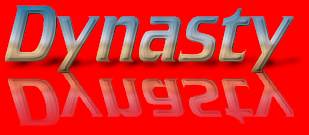 PAGE #2

'Retired'
Monday, September 19


CLARK 'RETIRES'


On September 18th, 2005 and with 40 years of coaching, Coach Dave Clark 'retired' from coaching. Maybe it was age - maybe it was 'attitudes, no one knows for sure. It just wasn't fun anymore.
When asked about the future, Clark said "That was it". How about a possible high school position, Clark has already indicated that in the past 10 years that there was NO amount of money offered from a high school that could get him to come. 'How about $50,000.00?' - NO, not $50,000.00 - not $500,000.00 to coach high school.
So what will he do? Clark said he will spend the rest of his life 'retired' & relaxing in his Rancho Mirage (Palm Springs area) home. His will no doubt be using the pool & tennis court just a few steps from his door .
Already his 'activities' since October have been to watch Michelle Wie's first pro golf tournament at Big Horn, enjoying Tiger Woods at the 'Skins' match at 'Trilogy' next to PGA West. His daily walks & bike rides take him through Mission Hills golf course, home of the Dinah Shore, Nabisco golf tournament. Or he can walk across the street & watch some prize fights at Big League Dreams which also host a few 'girls fastpitch SOFTBALL tournaments. Plus Mary Bono is his Congresswoman. (did you see the little 'smochie' on the cheek that W Bush gave to Bono after the State of the Union?)
SO - WHO NEEDS SOFTBALL?



when 1 closes - another opens which is better


Wednesday, February 14


IT'S A 'MIRACLE'


Coach Dave Clark has 'risen' (from the couch). Coach Clark, sitting in his Rancho Mirage (Palm Springs) home for 2 months watching Court TV, Fox News & CNN and reading the eteamz 'Announcements' on his computer, came upon a 'Wanted ad'. It was for a HIGH SCHOOL position as head Varsity coach. Not recognizing the school (Marymount HS), he did some research & discovered it is located on Sunset Blvd. in west L A, across the street from UCLA in Westwood. Asked to send his resume, Clark went to his computer to 'update' the last few years. He then sent his 10 page resume to Marymount High School. The following week was the interview which lasted for 3 hours - a tour of the school was included).
Still not sure of the position because of the driving distance, 2 1/2 to 3 hrs, Clark was prompted by his 'long time' buddy, Jeff Clark (ill-never mind) to take the position or DIE in the 130 degree heat of the desert.
Taking 10 days to read his resume by the Athletic Director, Clark was offered & accepted the position. He doesn't get the $50,000.00 he wanted as a high school coach but the wages will take care of the room & gas expense. He was also asked to teach the last period P E class & accepted.

Marymount high school's team website is www.eteamz.com/marymount .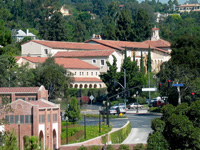 Marymount High School - Westwood Ave deadends at the school
Beverly Hills 90210 Theme

Monday, August 27


It's Another Miracle - Coch Dave Clark has Brought His Dynasty Team Back to Life


Dynasty Gold's Coach, Dave Clark, has announced that he has 'relocated' his Dynasty team to West L A / Culver City - Santa Monica area.
Dynasty's next practice will be Thursday, Aug 30th at 5 pm & again on Saturday, August 30th from 9am to 12 noon pm. The team will have tryouts/practice at Chevoit Hills/Rancho Park in Centry City - check location / maps for direction. This will be a 14u team with girls being born in 1992, 93 & 94.
The team will play in a fall league & 'Friendly's' beginning the mid part of September with a possible couple tournaments. We will enter the ASA State tournament in June of 2008 & may enter the Colorado Fireworks (pending) as well as the ASA Nationals or Western Nationals Championship.


Tuesday, December 11


ASA - S 'Conception' rule




RULE 4 - PLAYERS, COACHES , PARENTS (not to be confused with the Blood rule in Sec 10).

Section 11. 'Conception' Rule
A. ASA -S organization will give each family who has a daughter playing travelball 8 votes. The 8 votes will decide what team the daughter ('Darling Daughter' or 'DD') will play for. The daughter will receive 1 vote. The Mother, who gave birth to the daughter, will receive 2 hard-earned votes (note - if labor is difficult the mom will receive 2 1/2 votes. The dad, who is the 'leader' of the family & who knows what is 'good' for his DD, will receive 5 votes.
1. All votes are DOUBLED if the wife has twins.
B. At the beginning of each season the family will sit down at the dinner table to vote who the DD can play for. The father will call the meeting to order. Dad must ask the daughter who she wants to play for. She will give her choice (example - American Pastime). Now there is one vote for Amer Pastime.
C. Next he must ask his wife "Honey, who do you want our DD to play for? She answers "American Pastime". Now there are 3 votes for Pastime.
D. Next he announces his choice "I vote for Minor's Gold."
Result - She plays for Minor's Gold because dad wins the election 5 votes to 4 votes.

NOTE - There are exceptions to this rule.
1. A single mom. She really has an advantage. She wears her own pants plus the man's pants. Usually her DD is the best player in the world. Remember - there is no man around her to dispute anything she decides.
2. Sometimes a man will allow his wife to make the decisions but in reality, HE ALWAYS has the votes.

3. In a fair & balanced society in an area such a West L A in Calif, each family member receives a single, equal vote - thus a family with 1 dad, 1 wife & 2 daughters, the dad will be outvoted 3 to 1.



Saturday, January 31


2004 - 100% CONTRACTS SIGNED - 1st again


Dynasty Gold is believed to be the first ASA team to have all of their contracts signed for the fourth year in a row. The Batbuster's 14u team from Moreno Valley was second (last year - 2003). The Batbusters have since disbanded.
This year Coach Clark invited all of Dynasty's parents & players to lunch at the Denney's restaurant in Buena Park just outside the Sequoia Convention Center, site of the ASA annual 'coach's meeting'. The 1:00 pm meeting resulted in ALL of the contracts signed & returned to Commissioner, Dave Marin, who was still in the convention center. Birth certificates and pictures were also turned in.


We Will Rock You



Dynasty Finished as 5th top team in nation at ASA Nationals


Dynasty Gold finished behind Nemisis, Crunch, American Pastime & the champion, USA Athletics as one of the top 5 teams in the entire United States of America.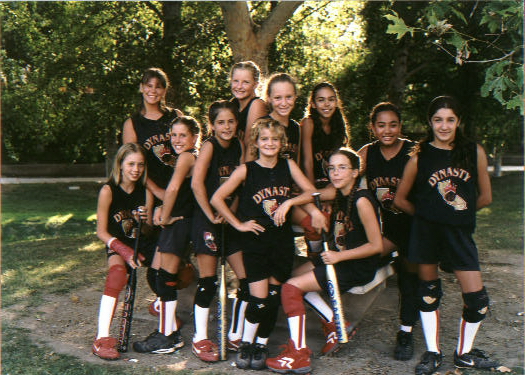 2001 July

Former Dynasty Coaches
Thursday, August 2


Bob Knight's Assistant Coaches - Where are they now?


Bob Knight of Indiana Univ/Texas Tech is nationally known for his coaches moving on to college Head coaching positions.
OK - So let's really make a list of Dynasty's Coach Clark's former 1st Base coaches.

John Crager (1990 to 1996) - Head Coach of Desert Dynasty. AFA Nationals
Steve Grubbs (1997 to 2003)
Dan Saldecke (1997 to 1998)
Brian Lent (1998) - Coach of Arrowhead Christian
Gerald Brantley (1998) - Head Coach of Invasion. 1999 ASA 10u National Champion
Jim Brantley - Assist. Coach of Invasion. 1999 ASA National Champion
Amando Corral - Head Coach of Vipers/Batbusters
Jeff Clark - Head Coach of Tuff e Nuff
Joe Arriza (2000) - Head Coach of Notre Dame HS (Riverside)
Mike Cowles
Dave Conrad - Head Coach of RC Spirits & American Pastime
Sam Rainwater - Head Coach of Norco Filly's. ASA Western Nationals 7th place
Dave Petty - Head Coach RC Spirit
Pam Tuey - Manager/Coach of Dynasty's 'Foreign' team. 1st place - Champions
Brian Evans - Head Surfer
Mike Hubbard
Stephanie Evans - Guest coach
Mike Lenart - Minor's Gold
Tom Clowdus - Assist Coach of I E Dynasty
Jose Hernandez - Head Coach of the Desert Empire
John Segura - Sliders

note -we may have missed a few. Please let us know.


Monday, May 2


2005 - 100% of Contracts signed


This year, 2005, has turned out to be another successful year for contract signings. 100%, or all 14 players have signed on to play for Dynasty Gold this coming summer. Dynasty did not,
however, take the top spot as in the past 6 years. May 1st was the day for the team picture & the final contracts turned in.




2005
Tuesday, May 10


For Summer of 2005


Las Vegas College Exposure Tournament : June 11th & 12th.
ASA State Championship - San Diego : June 17th - 19th.
Colorado Fireworks 'Exposure' Tournament : June 29th - July 3rd.
ASA Western Nationals : Boise, Idaho - Aug 4th to 7th.


Sunday, December 2


'A DYNASTY FIRST'


In a shocking development Saturday evening, Dynasty Coach Dave Clark was 'removed' from this Saturday's 'one day' tournament hosted by the Highland Starz at the Highland Girls Softball fields.

Although Coach Clark may have a 'reputation' of being a bit vocal at times, this is the first time in the history of his coaching career that he was tossed from a tournament that his team was not even playing in!

Dynasty had been invited to play in the tournament by the Starz coach .
In fact, this same coach had been in close contact with Clark while planning the tournament, seeking Coach Clark's advice and expertise in putting on a tournament.

Unfortunately, Coach Clark felt that the format and rules would lead to disaster, and made the decision not to enter the tournament, instead having Dynasty play two games at their home park on Saturday. Which saved us $ 150 dollars and untold agony. Good decision, I say.

However, after winning both games on Saturday at Colony Park, Clark decided to head over to Highland and check in with the Starz coach and see how things were progressing.

The first thing that was noted was the 'bracket board'. (To get to it, you had to walk by the picnic table full of umpires who were busy relaxing- which is what happens when you have two teams drop out of an 8 team tournament)

The brackets called for a second take. In an interesting twist in a double elimination tournament, the team from Antelope Valley was well into their third game after their first two losses!

As this reporter and Clark munched on the excellent cookies sold at the bake sale, they watched the remainder of that game and puzzled over the logistics of the format.

Next game was the Batbusters vs. Calif. Dream. Both of these teams were undefeated. Batbusters won 1-0. What happened next was truly amazing. The Batbusters were named Champions of the World Rectral (Rec+Travel?) Ball One Day Tournament. ( note: that may not be the official name of the tournament)

Coach Clark, sensing that the inexperienced Ca. Dream team,with only one loss, might not realize that this was blatantly unfair, and noting that there seemed to be some commotion going on, wandered from his seat in the bleachers and asked one of the parents what was going on. Realizing that no amount of common sense could save this tournament, he headed out towards the parking lot. It was getting late, and he needed to get on the road. (Dynasty would play and win 3 games in Hacienda Heights on Sunday).

Immediately he was stopped and asked to 'step aside' by The Starz coach and another Highland coach. When told by Clark he was on his way out, these two told him that was good, because otherwise they would have to ask him to leave! At this point, 93 year old Clark suggested that perhaps they should call the police.

Fortunately, Clark's cooler head prevailed and he limped out to his truck, "ESCORTED" by these two 'coaches', who then proceeded to GUARD the parking lot – apparently in case Clark decided to return and do… what?
Tell the parents even more STUFF??

Clark's crime? Informing the innocent. In a public park. Go figure.

Hey Guys- here's a hint! If you are going to put on a 'tournament'- Go to a few first and find out how's it done! In fact, if we have one, we'll be sure to invite you so you can pick up a few pointers.






Dynasty 1999 May





Dynasty 10u - 2000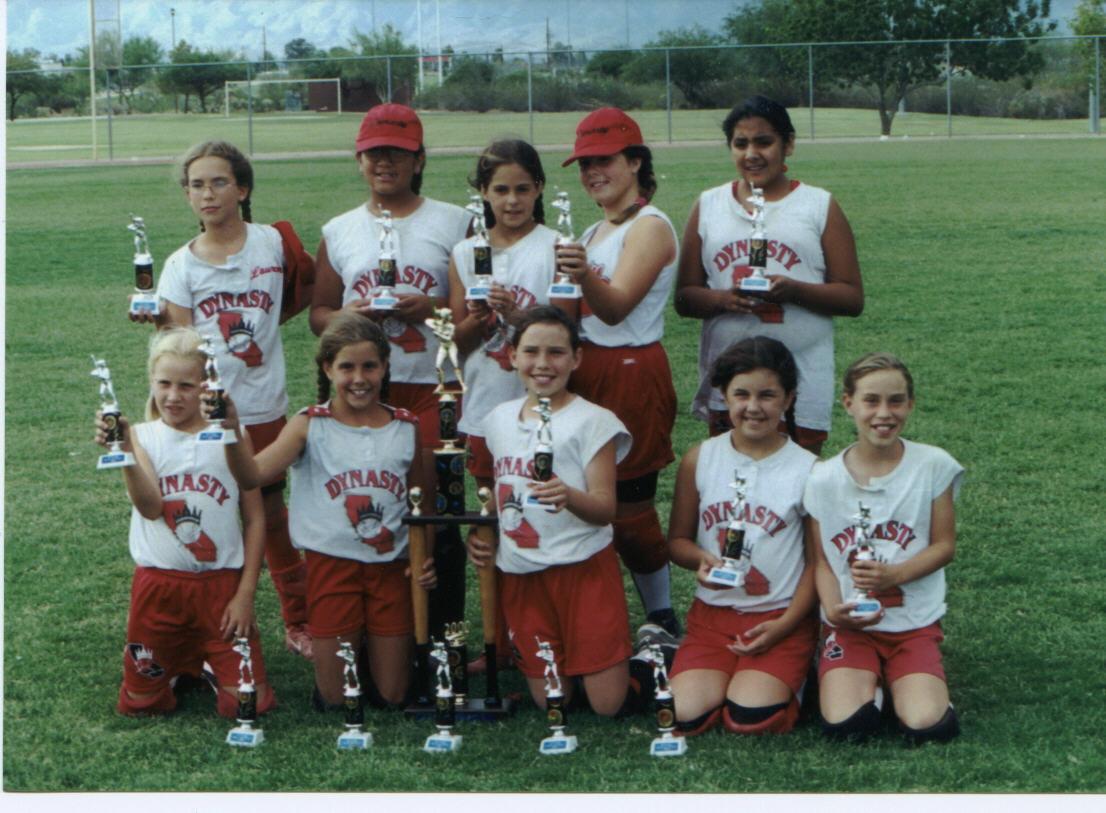 Dynasty - July 2000
Dynasty with some of their 'Hardware'

2002
Dynasty Gold = 2002
Friday, July 7
Dynasty 2005 Summer Team