Admin

Last updated

10-25-14 10:57 AM

Cavaliers Edward Overstreet

864-256-0797

Fax: 864-349-2133

E & M Photography, Inc.

314 Woodgrove Tr.

Spartanburg, South Carolina

29301


Call E & M Photography, Inc. @ 864-256-0797 - To Schedule Your Senior Picture Photo Shoot! Click on Senior Packages for more information on cost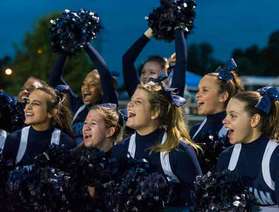 Varsity Girls - First Place - Eastside Classic
Monday, September 29
Varsity Girls 1st Place
Congratulations to the JV and Varsity competition cheer teams in the Eastside Classic Cheer Competition.

The JV competitive cheer team finished fourth.

The varsity competitive cheer team finished first.

Great job ladies!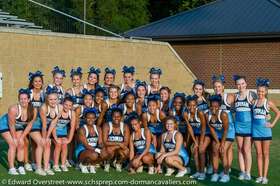 2014 Cheer Team
Friday, August 29
Cheer Team At Gaffney vs Dorman
The Cavalier Competition Cheer team showed up in spades - performing some of their stunts but more importantly leading the frenzied student secton and Dorman fans in support of what turned out ot be one very exciting football game!
Great job ladies!