Admin

Last updated

02-05-16 09:52 PM

Cavaliers Edward Overstreet

864-256-0797

Fax: 864-349-2133

E & M Photography, Inc.

314 Woodgrove Tr.

Spartanburg, South Carolina

29301
Call E & M Photography, Inc. @ 864-256-0797 - To Schedule Your Senior Picture Photo Shoot! Click on Senior Packages for more information on cost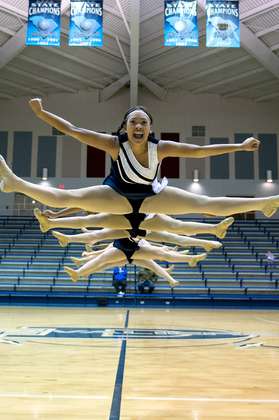 Halftime Performance
Thursday, January 21
Blue Belles Perform at Basketball Games
The Blue Belles have been putting on oustanding performances durinig the haltimes at Basketball games. To view pictures from these games, goto "Cavaliers Galleries" and select the "Blue Belles" category.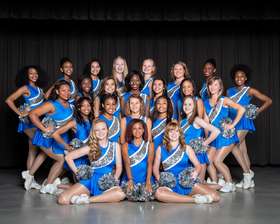 2014-15 Dorman Blue Belle Dance Team
Saturday, July 19
Dance Competitions and Mini Camp
The Dorman Blue Belles have had a busy summer, competing (and winning), as well as putting on a very successful "Mini Camp." Click to view the pictures of this years team, seniors, officers and of course "Mini Blue Belles."
The Blue Belles attended Marching Auxilaries Dance Camp at Furman University July 13-15. They won first place in Home Routine and Grand Champion for their final evaluations. Auriel Branson also won the rising star award.