Dorman High School Cavaliers:
If you are interested in purchasing prints and/or pictures on accessories - click on,
SCHS Prep Gallery
. You can also purchase prints directly from the
Cavalier Galleries
with a "PayPal" account.
Call
E & M Photography, Inc
. @ 864-256-0797 - To Schedule Your Senior Picture Photo Shoot! Click on
Senior Packages
for more information on cost
Tuesday, October 27
State Champions
The lady Cavaliers were trailing Lexington HS by 2 strokes after the first round of play and used their senior leadership to win their first State Championshiop since 2002 beating the Lady Wildcats by 5 strokes while firing a two day score of 641 on a cold rainy day!
Natalie Srinivasan led the Cavaliers with back to back 70's. She earned ALL-STATE and medalist honors.
These ladies did this on Lexington's home course - WOW!
Congratulations coaches and players!
Monday, October 19
Cavaliers Win Upper State Qualifier
Congratulations to our girls' golf team on shooting a 327 to win the Upper State Qualifier held at Fox Run yesterday by seven strokes over Boiling Springs and Mauldin. Our girls' golf team will compete in the State Championship Tournament next Monday and Tuesday at the Lexington Country Club.
Thursday, October 8
Dorman ve Riverside and Spartanburg
The varasity girls golf team shot a 150 to defeat the Lady Vikings (Spartanburg) by 17 strokes and Riverside by 83 strokes!
Great "Play" ladies!
Thursday, September 10
Dorman Host Spartanburg HS, Wade Hampton
Dorman picked a perfect day to host a golf match. Both Spartanburg HS and the Lady Generals from Wade Hampton were on hand. Images from today can be viewed at "Cavalier Galleries" in the "Golf" section.
The Lady Cavaliers shot a 162 defeating the Lady Generals by 26 strokes and Spartanburg by 45.
....as I said, a great day for Cavaler Golf!
Friday, September 4
Golf Team Defeats Wade Hampton and JL Mann.
A tip of the "Cavalier Ten Gallon Hat" to:
The Girls golf team shot a 171 to defeat the Lady Generals, Wade Hampton by 14 strokes and JL Mann by 61 strokes!
Great job ladies - an awesome season is shaping up!!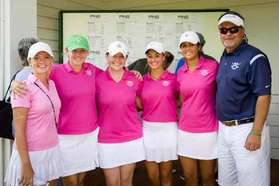 Winners of the Byrnes Invitational
Monday, August 24
Lady Cavaliers Win Byrnes Invitational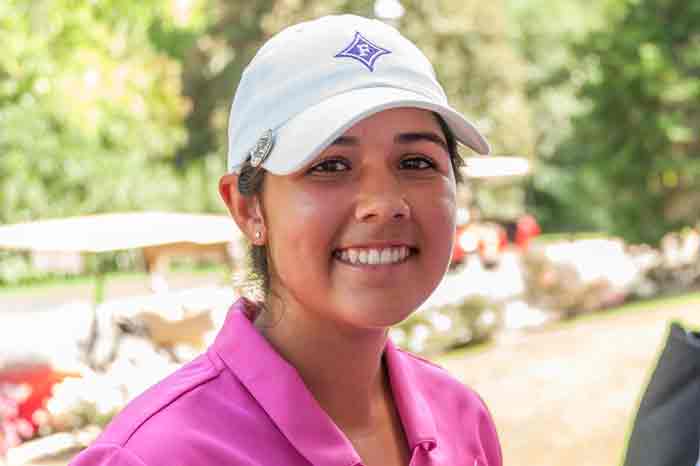 Natalie Sirinivasan leads Lady Cavs shooting a 70 at River Falls CC
The Lady Cavaliers teed off at 9:00 this morning...by 4:00pm they had the answer they were hoping for......FIRST PLACE! Yep, the Lady Cavaliers competed with 14 teams from the upstate and captured the big prize.
Natalie Srinivasan led the Cavaliers shooting a 70 (WOW) at River Falls.
Awesome job ladies!!!
2015 Girls Golf Team
Monday, August 3
2015 Girls Golf Schedule