Admin

Last updated

06-03-15 07:00 AM

Cavaliers Edward Overstreet

864-256-0797

Fax: 864-349-2133

E & M Photography, Inc.

314 Woodgrove Tr.

Spartanburg, South Carolina

29301
If you are interested in purchasing prints and/or pictures on accessories - click on,

SCHS Prep Gallery

. You can also purchase prints directly from the

Cavalier Galleries

with a "PayPal" account.



Call E & M Photography, Inc. @ 864-256-0797 - To Schedule Your Senior Picture Photo Shoot! Click on Senior Packages for more information on cost

Sunday, August 3
2014 Girls Golf Schedule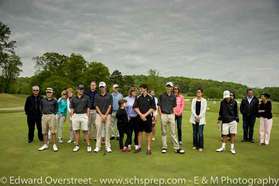 Congratulations Seniors
Wednesday, April 29
It was a good day for golf after all!
It turned out to be a great day for the boys golf team after all. With dreary weather starring at everone by early afternoon - it was becoming doubtfull that the match would be played. Then the skies cleared and six seniors begin their last match, as a Cavalier, on their home course.
Congratulations to all six seniors as the team shot a 160 to defeat Riverside by 5 strokes and Mauldin by 13 in a Region II AAAA match.
Prior to the match, Dorman's seniors were honored......accompanied by parents and favorite teachers - Superintendent of School, Daryl Owings, Principal Ken Kaiser, and Athletic Director Flynn Harrell saluted the seniors for their dedication to execellence while at Dorman.
To view pictures from today, click on "Cavalier Galleries" then select "Golf" from the menue of athletic options.
Wednesday, April 1
Dorman Host Byrnes - Region II AAAA
Today - with perfect weather, the Varsity Cavaliers hosted the Byrnes Rebels at Carolina Country Club, winning their match, 156-163.
The JV's shot 169 and beat Byrnes by 8 and Spartanburg by 12!
Great job Cavaliers!
Tuesday, March 24
Cavaliers Host SHS and BS
Dorman could not have picked a better day to for golf hosting the Spartanburg Vikings and returning State Champions, Boiling Springs.
To view pictures from today's match, click on "Cavalier Galleries" then select "Golf."
Boiling Springs 152
Dorman 159
Spartanburg 173
Great job Cavaliers!
Tuesday, September 30
Dorman at River Falls vs J.L. Mann and Byrnes
The Lady Cavaliers dueled with the Byrnes Rebels and JL Mann Lady Patriots today in a match at River Falls Country Club! The Lady Cavaliers defeated Byrnes by 13 strokes and J.L. Mann by 40!
Great job Ladies!
Friday, September 12
Dorman Varsity over Riverside - JVs over Lexington
The Lady Cavaliers captured another Region II AAAA win over Riverside - winning by 22 strokes shooting a 187, while the JV's defeated Lexington by 17 strokes. Awesome job Cavaliers!
Wednesday, September 10
Cavaliers Host JL Mann and Byrnes
The Cavalier Golf team hosted it's first home match today with visiting Byrnes and JL Mann teeing it up. Cudos tothe Lady Cavs on their tri-match win over both teams, defeating Byrnes by 9 strokes and J.L. Mann by 68.
I will be uploading pictures from today on this site, to view click on "Cavalier Galleries" or copy and paste this URL, www.schsprep,.com in your browser, then click on "Golf" for the link.
Friday, July 18
Lady Cavaliers at Woodfin Ridge CC vs Boiling Springs...
The Lady Cavaliers teed off at Woodfin Ridge Country Club today playing both Boiling Springs and Wade Hampton. To view pictures from today - click on Cavalier Galleries then select "Golf" for the link.