Admin

Last updated

02-09-16 12:10 PM

Cavaliers Edward Overstreet

864-256-0797

Fax: 864-349-2133

E & M Photography, Inc.

314 Woodgrove Tr.

Spartanburg, South Carolina

29301
Alma Mater - What you may not know!
Dorman is probably unique among public high schools in this country in having both an Alma Mater and a fight song written especially for it, rather than being "adopted" from a familiar tune. Earl Mays, a gifted composer and retired Army band director, was the first band director at the new Dorman High School in 1964, and he composed both of these fine and stirring pieces. He did this without any thought of recognition or gain, but just as a matter of course of his job. (How many other high school band directors would have even thought of, much less have been capable of, such a task?) This gave some instant tradition to a new high school, which has now become genuine tradition for over forty years, thanks to his talent.

Tuesday, October 1
Call or email
Ed Overstreet
@ E & M Photography @ 864-256-0797 or 864-921-3311 - To Schedule Your Senior Picture Photo Shoot! Click on
Senior Packages
for packages and prices!
Tuesday, October 21

Beyond the Mountain, Cavalier Country
Welcome to Cavalier Country - Home of "The U"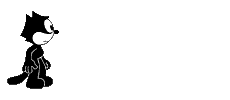 Football, Tennis, Volleyball, Golf, Swim, Competition Cheer Fall Sports
Wednesday, August 13
Dorman Staff and Teachers
Monday, January 18
Schedule of Athletic Activities and Events
Dorman Schedule of Activities
This Week At Dorman
____________________________________

Fri. Feb. 5
Girls/Boys varsity basketball at Spartanburg 6:00

Sat. Feb. 6
Wrestling vs. Blythewood at Rock Hill in First Round State AAAA Play-offs 10:00; Second Round to Follow First Round (winner of Dorman/Blythewood will face the winner of Rock Hill/Laurens) JV/Varsity boys lacrosse in Palmetto Shootout at Upward Star Center (JV 8:20) (Varsity 1:00)

Mon. Feb. 8

JV girls/Ninth grade boys/JV boys basketball vs. J.L. Mann at home
(DFC gym) 5:00
Varsity girls soccer vs. Spartanburg Methodist (scrimmage) at home
6:00
Varsity boys soccer vs. Greenwood (scrimmage) at home 7:30
Quarterfinal Round State AAAA Wrestling Play-offs TBA
Dorman "All Sports" Booster Club Meeting in DHS Athletic
Conference Room 7:00

Tues. Feb. 9

Girls/Boys varsity basketball at J.L. Mann 6:00
Varsity baseball vs. Hillcrest (scrimmage) at home 5:30

Wed. Feb. 10

Upper State AAAA Wrestling Championship TBA

Thurs. Feb. 11

JV girls/Ninth grade boys/JV boys basketball vs. Byrnes at home
(DHS Arena) 5:00
Varsity boys soccer vs. Clover (scrimmage) at home 6:30

Fri. Feb. 12

Girls/Boys varsity basketball at Byrnes 6:00

Sat. Feb. 13

Varsity boys lacrosse at Irmo (scrimmage) 5:00
JV boys lacrosse at Irmo (scrimmage) 3:00
Varsity girls lacrosse in Sirrine Play Date (scrimmage) at Greenville TBA
Varsity baseball vs. Gaffney at Duncan Park (scrimmage) 1:00
State AAAA Wrestling Championship at Dreher High School 6:00
Wednesday, June 3
Dorman Names New Girls Tennis Coach
Former Dorman High School standout tennis player Pallavi Kumar has been named as the new head girls' tennis coach for the Cavaliers. Kumar replaces Sam Napier who is retiring from coaching the girls' tennis team but will remain as the Dorman boys head tennis coach. Coach Napier had been the head girls' tennis coach at Dorman for the past 14 years where he compiled an overall record of 168-94. Under Coach Napier, the Lady Cavaliers tennis team made the play-offs for 12 straight years (2003-2014) and they were Class AAAA Upper State runner-ups in 2008 and Upper State semifinalists (final 8) in 2005, 2009 and 2013. Coach Napier was selected as the Region 2-AAAA Coach of the Year in 2003, 2006 and 2012.

Coach Kumar graduated from Dorman in 2009 and she still holds the school record for the most overall wins in girls' tennis. Pallavi played, lettered and started in the singles varsity line-up for the Lady Cavaliers for six years from 2003 until 2008. She was a key contributor on the 2006 team that won Dorman's only Region 2-AAAA title. Kumar held a top 10 USTA state ranking for her age division throughout her high school years. She has served as the assistant girls' tennis coach at Dorman for the past two years.

According to Dorman Athletic Director Flynn Harrell, the Lady Cavaliers are blessed to have Coach Kumar take over the girls' tennis program. "Pallavi was one of the top students and athletes on our campus during her time at Dorman. She has been an asset to our program as an assistant coach the past two years and I know that she will bring the knowledge, drive and energy to our program to keep us competitive at the state level. I am grateful to Sam Napier for his dedication and commitment to our girls' tennis program these past 14 years. He has laid a solid foundation for the program for us to build on in the coming years. I know that Coach Napier will enjoy a little more time to be with his family moving forward and that he is looking forward to continuing to lead our boys' tennis program which has also enjoyed great success under his leadership."
Saturday, November 16
Link to challenge
Wednesday, June 29
Instructions for Lightning Evacuation
Lightning Warning
Evacuation Procedures
In the event of a lightning warning (15 second blast from the lightning detection system horn) during a football game the stadium will need to be evacuated. Here are the procedures for evacuation:
Visiting football team – to the ground level field house on the visitors side of the stadium or to their team buses as directed by their head coach
Home football team – to the ground level field house on the home side of the stadium
Referees – to the referee's lockeroom on the ground level field house
Home band – to the 9th grade football lockeroom in the upper field house (Jamie Pruitt and Roger Sumner will let the band in)
Blue Belles and Home Cheerleaders – to the JV football lockeroom in the upper field house (Jamie Pruitt and Roger Sumner will let the cheerleaders and Blue Belles in)
Visiting band and cheerleaders – to their respective buses parked in the grassy lot next to the visiting stands
Spectators – will need to evacuate the stadium and return to their vehicles until the all clear signal is given
No One Should Return the Field or to the Stadium Until the All Clear Signal has Been Delivered. This Signal will be Three Five Second Blasts from the Lightning Detection System Horn.