Admin

Last updated

05-24-15 03:43 PM

Cavaliers Edward Overstreet

864-256-0797

Fax: 864-349-2133

E & M Photography, Inc.

314 Woodgrove Tr.

Spartanburg, South Carolina

29301
Alma Mater - What you may not know!
Dorman is probably unique among public high schools in this country in having both an Alma Mater and a fight song written especially for it, rather than being "adopted" from a familiar tune. Earl Mays, a gifted composer and retired Army band director, was the first band director at the new Dorman High School in 1964, and he composed both of these fine and stirring pieces. He did this without any thought of recognition or gain, but just as a matter of course of his job. (How many other high school band directors would have even thought of, much less have been capable of, such a task?) This gave some instant tradition to a new high school, which has now become genuine tradition for over forty years, thanks to his talent.

Tuesday, October 1
Call or email
Ed Overstreet
@ E & M Photography @ 864-256-0797 or 864-921-3311 - To Schedule Your Senior Picture Photo Shoot! Click on
Senior Packages
for packages and prices!
Tuesday, October 21

Beyond the Mountain, Cavalier Country
Welcome to Cavalier Country - Home of "The U"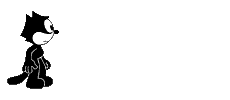 Football, Tennis, Volleyball, Golf, Swim, Competition Cheer Fall Sports
Wednesday, August 13
Dorman Staff and Teachers
Thursday, December 4
J.J. Arcega Whiteside - Gatorade South Carolina Player of the Year!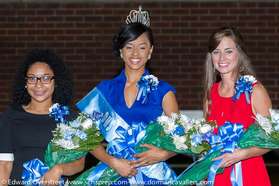 Kedra Brown, Ayanah Johnson, and Morgan Hope
Friday, October 3
Ayanah Johnson Crowned 2014 Homecoming Queen
Congratulations to Ayanah Johnson crowned Dorman's 2014 Homecoming Queen. Also pictured to her left, Morgan Hope (2nd Runnerup) and Kedra Brown (1st Runnerup)
More pictures will be added to the Special Events and Football section on the Cavalier Galleries - 1000 plus pictures are being processed and will up uploaded asap....so check back later Friday to view.
Saturday, November 16
Link to challenge
Wednesday, June 29
Instructions for Lightning Evacuation
Lightning Warning
Evacuation Procedures
In the event of a lightning warning (15 second blast from the lightning detection system horn) during a football game the stadium will need to be evacuated. Here are the procedures for evacuation:
Visiting football team – to the ground level field house on the visitors side of the stadium or to their team buses as directed by their head coach
Home football team – to the ground level field house on the home side of the stadium
Referees – to the referee's lockeroom on the ground level field house
Home band – to the 9th grade football lockeroom in the upper field house (Jamie Pruitt and Roger Sumner will let the band in)
Blue Belles and Home Cheerleaders – to the JV football lockeroom in the upper field house (Jamie Pruitt and Roger Sumner will let the cheerleaders and Blue Belles in)
Visiting band and cheerleaders – to their respective buses parked in the grassy lot next to the visiting stands
Spectators – will need to evacuate the stadium and return to their vehicles until the all clear signal is given
No One Should Return the Field or to the Stadium Until the All Clear Signal has Been Delivered. This Signal will be Three Five Second Blasts from the Lightning Detection System Horn.
Thursday, April 30
Schedule of Athletic Activities and Events
Dorman Schedule of Activities