District 3 BC Lower Fraser Valley: Welcome
Where Every Child is a Champion!!
District Three Little League in British Columbia encompasses the Lower Fraser Valley. It includes Coquitlam L.L., Langley L.L., North Langley L.L., Whalley L.L., and White Rock-South Surrey L.L. The program provides baseball for children aged 5 to 18, including the Challenger Division for the mentally and physically handicapped children of your communities. District 3...Where Every Child is a Champion!
Handout:
2013 Interlock Schedules and Scores
Wednesday, May 22
BILL KEEGAN SELECTED FOR INTERMEDIATE WORLD SERIES 2013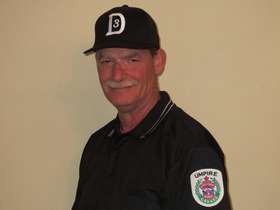 Bill Keegan
Our District is pleased to announce the World Series assignment for the inaugural Intermediate division for Bill Keegan a long time volunteer and umpire in our community and District. We congratulate him for his achievement and dedication to Little League.
Below are some words to Bill from the California District who will be hosting the tournament:
On behalf of Mr. Dave Wetmore, Tournament Director, and, District Administrator for California District 57, Congratulations, for your selection to the Intermediate Baseball World Series. This is very significant, because you will be an important part of the Inaugural for this new Division. It is our pleasure to recognize your dedication and commitment to excellence in the Little League program. We look forward to meeting and working with you!
Saturday, February 23
Will Smith 1966 - 2013
As the administrator of District #3 Little League , I have come to know Will as a fantastic , committed , ardent volunteer. The children within the Leagues that he has played and coached in look up to him as an expert baseball guy. Fiercely passionate and competitive about the game. He has committed over 40 years of his life to Little League; playing , volunteering and coaching. As a player he made it to the World Series in Williamsport in 1978, Gary Indiana in 1981 and Fort Lauderdale in 1984 . This has allowed him to share with young players what could happen if you work hard at learning and playing the game. We appreciate deeply the kind of commitment Will had to this sport and the children he taught. The joyful memories of the peace sign he so aptly used with the boys , the endless hours of practice that paid off , and of course the running ( his favorite) – Will was a huge part of the roots of baseball in our District and it showed. He never missed a game if it could be helped and was always willing to take the extra step to train and improve. Even when there was a thunderstorm he didn't want to stop the game – he was finally unable to keep it going and when they did stop – the sun came out wouldn't you know it. It is a testament to Will and his commitment to baseball and the children, that his North Langley Senior/ Big League Rangers team from 2012 is here in his honor to show their respect along with so many other friends and community members. With all the long hours of volunteering Will still took great pride in having a family that he so dearly loved. Spending as much time together as they could giving each other support through all that life could hand them. Will was a true friend – he gave freely of himself and his time. We will all miss him dearly.
When we look up in the sky at night it is said that those we have lost look over us through the openings to the heavens we call stars … I believe he is the brightest of the lights in the sky and will never leave our sides ; when we need him he will be there.
Thank you Will for all you have given us.
Sunday, March 4
Updated District Boundaries
There was an update to the club boundaries over the off-season. The Langley/North Langley border was moved to partially include the new Willoughby development in North Langley's zone. Please review the map and handout for details on the new catchment areas.
Handout:
D3 boundaries 2012
Tuesday, March 27
Marc Reyes recognized for 20+ years of service with Little League
North Langley UIC Marc Reyes was recognized at the Little League Canada conference this week for over 20 years of hard work and dedication to Little League.
Congratulations Marc, and a big thanks from everyone in District 3!
Monday, April 29
Tournaments 2013
Handout:
Tournaments 2013