CA District 33 Little League: Welcome
| | | |
| --- | --- | --- |
| | Our District is located in San Diego California and is comprised of 15 leagues. Our area covers parts of San Diego and La Mesa from Balboa Park to Mount Helix from Highway 94 to Highway 52. Please take a look at our League Boundaries Map for further details. | |
Helping young people develop character, discipline and teamwork while maintaining physical
and emotional well being through Little League Baseball.
District Calendar
---
2015 District All-Star Tournament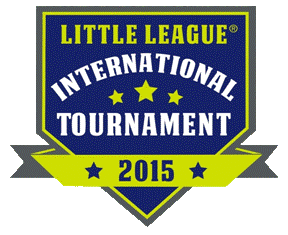 The District All-Star Tournament began on June 20
th
. Please
click our
Fields & Facilities
page for directions to your game. Be sure to check back often as information could change due to circumstances beyond our control.
Did you know that there are 5 levels in the All-Star Tournament? The first level is District. The second level is Sections. The third level is State. In Southern California, since there are many leagues, Little League has divided Southern California in half and have 2 tournaments called Sub-Divisions. The winner of the Sub-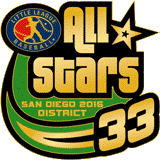 Division South plays the winner of the Sub-Division North in the State Championship tournament. After State are Regional's and finally the World Series. The lower divisions, 9/10's and 10/11's end their tournaments at the State level. If you would like to know all the dates and locations of the various tournaments, take a look at our
2015 All Star Baseball Tournament Levels
handout, to see where the road to the World Series will take you.


Mike's Action Photos
is our official photographer during the tournament, to view photos of your favorite player and/or team, just click on the Action Pass below and
it will take you to his website. Use "D33" as your password.
Below are the All-Star brackets for each division and information that you will need if you're involved in the tournament. We will update these brackets each night during the tournament.

If you would like a one page copy of the brackets, please go to our
All-Star bracket Handout
section. These brackets will not be updated during the tournament.
---
2015 Section 6 All-Star Tournament
The District All-Star winners will advance to the Section All-Star Tournament. We are in Section 6, which includes the following Districts: District 31, District 32, District 33 and District 70. All District winners face each other in a double elimination tournament. The tournament starts on July 11th for Juniors and July 14th for the rest of the divisions.

District 33 is proud to host the Junior Baseball Section 6 tournament. The Junior bracket below will be updated nightly throughout the tournament.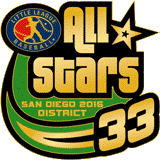 Junior Baseball
Brackets:
Junior BB
Rules:
D33 Guidelines
Directions to:
Patriot's Shira Field

Below is information for each division from other host Districts. Brackets will be updated by the host District during the tournament.
---
As we head towards the "World Series", we would like to share a story from one of our parents from Rolando Little League. He and his family were fortunate enough to attend the 2014 World Series in Williamsport PA. Below is an re-cap of their visit, last summer, to one of Little League's premier events.
Our Unbelievable Trip to the 2014 Little League World Series
by Robert Henderson, Rolando Little League

My son,
Carter Henderson
won a family trip to the
2014 Little League World Series
in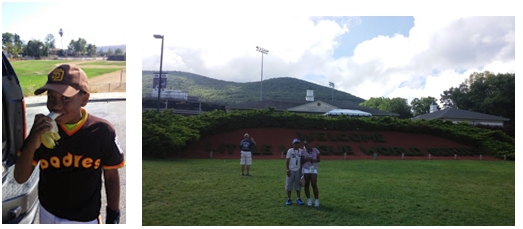 Williamsport, PA through a Chiquita banana contest. We submitted a photo of him eating a banana just before his TOC Minors game at Allied Gardens and it won the photo Grand Prize.
To say this trip and the Little League World Series were a highlight of our lives is an understatement. We've seen the LL World Series on TV for several years but we were just amazed by it in real life. We had VIP access to all the games and

this year was extra special because of history being made by Mone' Davis (first female pitcher in semi-finals) and the team from Chicago. It was just incredible to witness how well run and organized this event is. The facilities are outstanding and they treat all the players and their families wonderfully.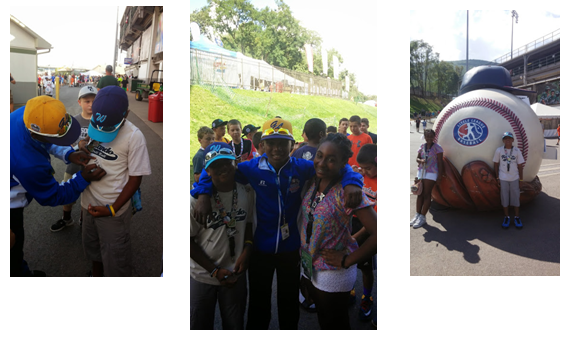 Carter was able to meet many players from around the world. He spoke with the kids from the West team (Nevada) and made friends with many of the Latin America and Mexico players (because he speaks fluent Spanish). One day he spent trading pins at the pin trading tent. I didn't realize how serious everyone is about pin trading. His pins from California were very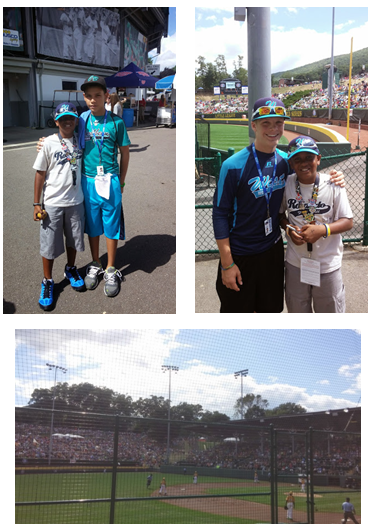 valuable and got him a lot of trade value. Our first day there he proudly wore his Padres jersey and cap. We made friends with the District Administrator from Pennsylvania ("Dancing Bob") who is always on TV dancing in the stands. Both our kids (Carter & Brooke) made friends with some local kids who showed them the entire baseball complex. We actually got on TV too; because one of the coaches at Rolando says he saw my Rolando cap and Carter's jersey, but didn't realize it was us, at first.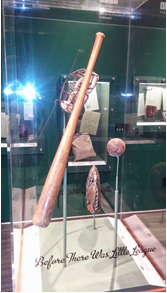 Carter got many players autographs on his hat, his shirt, and numerous baseballs. We saw great baseball and sportsmanship being displayed by all the players in the World Series tournament. Everyone we met there were very nice to my family. To see the game of baseball being played by kids from around the world was very fulfilling.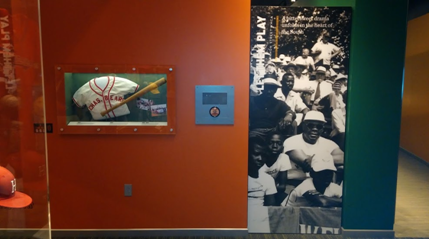 We went to the Little League Museum and learned all about America's favorite sport and how it has influenced all those involved in it. And how the 2014 Little League World Series was also history making.
While there on the east coast; we went to Philadelphia and Washington DC. Our kids should never have any issues with American history ever again. I would recommend a visit to the Little League World Series if you ever get the chance.
The most memorable thing my son said at the end of the trip was: "Dad I want to come back here to Williamsport, as a player".
---
2015 Tournament of Champion Re-Cap
The District Tournament of Champions has ended. Congratulations to all the winners. Special thanks to all the volunteers who gave countless hours for this tournament. We couldn't have done it without your help. Below are the final brackets for each division that played in the District TOC.
TOC Baseball Juniors TOC Baseball Majors TOC Baseball Minors

2015 Tournament of Champions Winners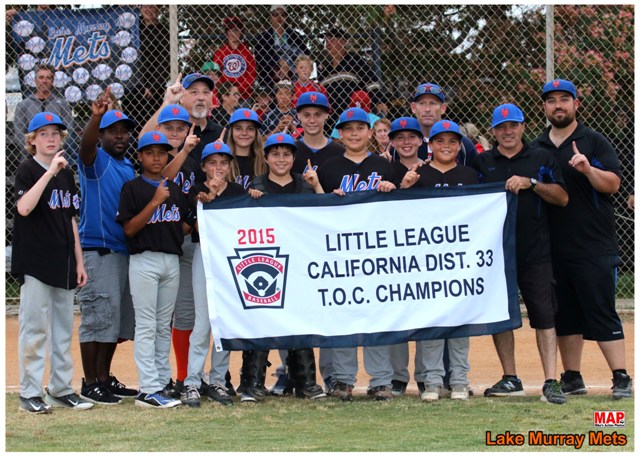 Congratulations to the Lake Murray Mets for winning the 2015 District 33 TOC Major Baseball Flag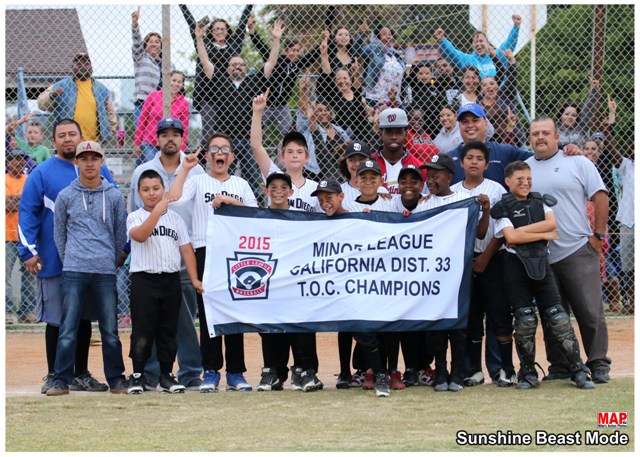 Congratulations to the Sunshine Beast Mode for winning the 2015 District 33 TOC Minor Baseball Flag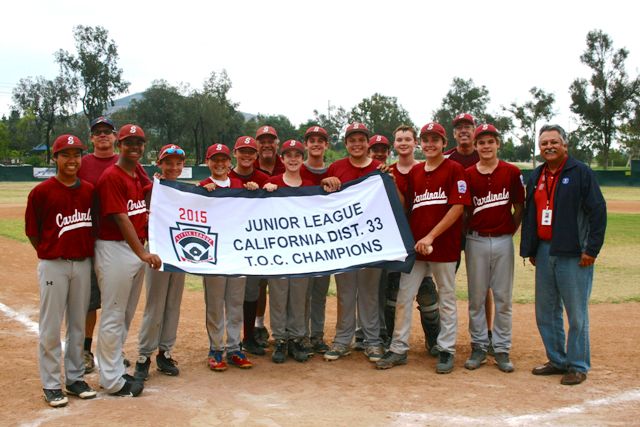 Congratulations to the Patriot Cardinals for winning the 2015 District 33 TOC Junior Baseball Flag
---
Ted Kaplan - Veteran Umpire & Volunteer
Ted worked the last game of his illustrious umpiring career at Allied Gardens Little League, during the 2015 opening day game between the Tigers and the A's.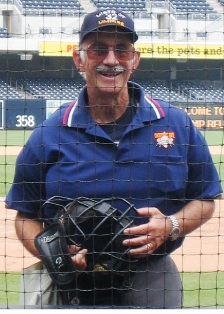 Tom Kaplan
Jan 22 1927 - June 1 2015
Ted is survived by his wife Trina, sons Steven and Larry and daughter Susie, their spouses Jill and Donna Kaplan and David Venegas, two grand-daughters by Susie and David, Alexandra and Daylen, Steve's foster son Justin, and Steve's wife Jill's two children, their spouses, and seven grandchildren. Ted accomplished a lot in his life but he would tell you that he is most proud of the 67-year marriage he created with Trina.
Ted was born on January 22, 1927 in Brooklyn, NY. He lived in Brooklyn until serving in the US Army in Japan after WW II. He married Trina on June 20, 1948 and earned a business degree from Brooklyn College. He worked as an accountant in New York City and for a year in Los Angeles before moving to San Diego in 1959 to work as Assistant Accountant for Marty Gleich at American Housing Guild, builder of homes, apartments and more. Within a year he was promoted to Head Accountant, then Comptroller and CFO as AHG grew in the 60's. Ted retired in 1992 after 33 years with Marty Gleich and AHG. Ted shared his financial expertise with all who needed it and did the taxes for as many as seven people every year.
Ted played and followed many sports all his life, including stickball as a young boy. He was an accomplished runner at New Utrecht High School in Brooklyn. He was the fourth fastest member of New Utrecht's cross-country team that won the Brooklyn championship and narrowly missed winning the New York City championship.
He took up tennis in 1960 and quickly became an excellent player. He played tennis 2-3 times a week for over 50 years, hanging up his racket at the age of 87. He was adept at putting spin on the ball. 1960 is also the year Ted started his long career as an umpire. His eldest son had started Little League and he wanted to volunteer his time. He chose umpiring over coaching and San Diego youth baseball is lucky that he did.
Ted mastered the mechanics of umpiring and the art of calling balls and strikes. Ted's strike zone was consistent, which endeared him to many a coach and player. Ted studied the rule book, learning it as well as just about anyone. He loved to discuss the rules and interesting situations, especially with his two sons who also learned the rulebook and did some umpiring.
Ted umpired at least two games a week for many years for Mission Village Little League and Serra Mesa Pony League. He served ten years as Head Umpire for Little League's District 33. He ran a rulebook and mechanics clinic that was open to all umpires.
Ted took a 15 year break from umpiring but returned to it when he retired in 1992. He volunteered twice a week as umpire for Senior Softball La Mesa and also for the Senior Softball Travel League. His passion rekindled, Ted joined a local umpiring association started by Dusty Harang and began working youth baseball games. Ted worked over 100 games a year until scaling back in his 80s.
He volunteered as an umpire in Williamsport, Pennsylvania, at one of the numerous tournaments put on by Little League baseball, and at three Fantasy Camps, one for the Boston Red Sox and two for the San Diego Padres.
Ted visited AGLL while watching his great grandson play ball during the Fall 2013 season. He offered to help out and at 87 he became a regular AGLL umpire in 2014. Ted would often linger after games and chat about rules and the history of our league and district.
Ted's family was the most important thing in his life, but he had many interests. He loved to read the newspaper. He loved movies and live theatre. He and Trina supported numerous local theatres and they gave generously to myriad causes. He enjoyed his time at his desktop computer. He and Trina were accomplished bridge players. Ted loved to listen to the music from his youth.
Ted and Trina traveled extensively. They made a few visits to Hawaii, Mexico, and Canada as well as visiting Spain, Portugal, Morocco, the United Kingdom, Ireland, Israel, Guatemala, Costa Rica, Ecuador, including the Galapagos, and Peru, including Machu Picchu. They made yearly visits to New York and Florida to visit relatives. They cruised to Hawaii in the 60s and to Alaska, Hawaii, Mexico and the Panama Canal in retirement.
Ted was a kind and gentle man who treasured his family. He was compassionate. His hugs will be remembered by all who savored one. He was dependable. You could always count on him. Our world needs more people like Ted Kaplan.
---
"Joe Schloss Day"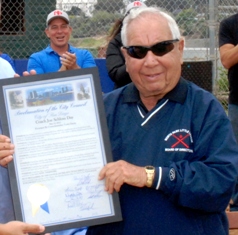 On May 16th 2015 at North Park Little League's Morley Field, Coach Joe Schloss was honored for his 60 years of coaching youth baseball in San Diego, the last 58 years at North Park.
The ceremony marked
May 16th, 2015
as "Joe Schloss Day" in San Diego. A special proclamation and commendations were presented to Joe by
Todd Gloria,
San Diego City Councilmember;
Richard Barrera,
School Board Trustee;
Sal Giametta,
Chief of Staff for County Supervisor Ron Roberts and
Pete Gregorivic,
Assistant District Administrator for Little League's District 33.
Joe is the longtime owner of the family-run A-B Sporting Goods on University Avenue in North Park. He's a San Diego High School graduate, who served in the Navy during World War II. Joe is an active volunteer in the community. He teaches his players to play hard and play fair, and to live their lives with respect for others, and to help out their communities however they can. Many of Joe's former players were in attendance, including players from his teams in the mid-1950's. The Famous San Diego Chicken entertained the crowd! Joe is still going strong, and says he's not finished coaching yet, not even close. Here's to many more years. Thanks, Joe!
Below are some of the photos taken on "Joe Schloss Day" for your enjoyment....
| | | |
| --- | --- | --- |
| Joe interviewed by local TV stations | | Todd Gloria speaking about Joe |
| Joe receiving his Proclamation | | Richard and Joe Sal and Joe |
| Pete and Joe with Joe's wife Barbara | | Joe saying a few words while the SD Chicken looks on |
| Joe being congratulated by former players | | Once the ceremony was over... It was gametime |
---
Little League® Congratulates Major League Baseball and USA Baseball on the Launch of the Pitch Smart Program
For 75 years, Little League® has strived to provide children with healthy and safe baseball and softball opportunities. Little League would like to congratulate Major League Baseball and USA Baseball for the launch of their new
Pitch Smart campaign
, as we continue to work together to make baseball a safe, fun sport for all children.
The Pitch Smart program is a collaborative effort to encourage youth baseball pitchers to adhere to strict pitch count limits with mandatory day's rest. The program follows the same guidelines that Little League established in 2006 to protect young arms. Both Little League's pitch count regulations and the Pitch Smart program directly benefited from the insight and expertise of Dr. James Andrews, notable orthopedic surgeon and a member of Little League International Board of Directors, and his colleague, Dr. Glenn Fleisig, also of the American Sports Medicine Institute. Dr. Andrews recently wrote about the importance of putting the baseball glove down for
Little League's The Parent Connection
.
"The issue of arm safety is something we take very seriously here at Little League," said Stephen D. Keener, Little League President and CEO. "We are thrilled to see the launch of the Pitch Smart campaign, and Little League looks forward to continuing to work with Major League Baseball and USA Baseball to enhance the safety of the sport for all its young participants."
After several years of research, Little League launched its pitch count program in 2006. With limits set for different amounts of pitches for different age groups, Little League has been diligent in protecting young arms since establishing strict pitching rules based on Dr. Andrews' research. With many baseball players participating in Little League and other youth baseball programs, it is important for parents and coaches to use the Pitch Smart campaign and the Little League pitch count program to ensure young pitching arms stay safe.
Little League strongly encourages all Little League volunteers, parents, and officials to review
PitchSmart.org
and share it with others.
---
2015 Rule Changes & Clarifications

In April, 2014 the International Congress approved the new league age determination amendment for Little League Baseball®. To implement the new amendment, it was decided to include a three-year waiting period to execute the change, starting in 2018. Questions from the field were raised about the impact the change would have on players that were currently league age 8 under the traditional system. Using feedback from Little League® parents through our District Administrators, the Little League International Board of Directors adjusted the April-approved implementation strategy in order to modify the impact on all of our minor and major division players. The adjustment also allows for an easier transition for players in the early years of Little League participation.
As a result of this recent adjustment to the implementation strategy, effective immediately, any player born on or after January 1, 2006 who will turn the ages of 4-9 during the 2015 calendar year will be eligible to participate in a local Little League program and will use the new age determination date of December 31 for the reminder of their Little League Baseball career. Players will still be assigned to a division based on local league divisional structure.


2015 Baseball
Regulation IV – The Players
(a) Little League (Majors) Division: Any candidate with amateur status who will attain the age of 9 years on or after May 1, 2014, and who will not attain the age of 13 before May 1 of the year in question shall be eligible to compete in Little League Baseball (subject to the local league Board of Directors alignment of this division). This means that a participant who will be 13 years old on May 1 or later, is eligible to play that year; a participant who will be 13 years old on April 30 or earlier will not be eligible for either local league play or tournament play at any time during the calendar year in question. NOTE: League age 12 year olds may participate in Minors Division under certain circumstances.

Minor League Division: Any candidate with amateur status who will attain the age of 7 years on or after January 1, 2015, and who will not attain the age of 13 before May 1 of the year in question shall be eligible to compete in the Minor League Division Baseball (subject to the local league Board of Directors alignment of this division). This means that a participant who will be 13 years old on May 1 or later, is eligible to play that year; a participant who will be 13 years old on April 30 or earlier will not be eligible for either local league play or tournament play at any time during the calendar year in question.

Tee Ball Division: Any candidate with amateur status who will attain the age of 4 years on or after January 1, (2015), and who will not attain the age of 8 on or before December 31, (2015), of the year in question shall be eligible to compete in the Tee Ball Division Baseball (subject to the local league Board of Directors alignment of this division). This means that a participant who will be 7 years old on or before December 31, is eligible to play that year; a participant who will be 8 years old on December 31 or earlier, will not be eligible for either local league play or tournament play at any time during the calendar year in question.
---
2015 Little League Age Chart
FOR BASEBALL DIVISION ONLY
Match month (top line) and box with year of birth. League age indicated at right.
| | | | | | | | | | | | | |
| --- | --- | --- | --- | --- | --- | --- | --- | --- | --- | --- | --- | --- |
| JAN | FEB | MAR | APR | MAY | JUN | JUL | AUG | SEP | OCT | NOV | DEC | AGE |
| 2011 | 2011 | 2011 | 2011 | 2011 | 2011 | 2011 | 2011 | 2011 | 2011 | 2011 | 2011 | 4 |
| 2010 | 2010 | 2010 | 2010 | 2010 | 2010 | 2010 | 2010 | 2010 | 2010 | 2010 | 2010 | 5 |
| 2009 | 2009 | 2009 | 2009 | 2009 | 2009 | 2009 | 2009 | 2009 | 2009 | 2009 | 2009 | 6 |
| 2008 | 2008 | 2008 | 2008 | 2008 | 2008 | 2008 | 2008 | 2008 | 2008 | 2008 | 2008 | 7 |
| 2007 | 2007 | 2007 | 2007 | 2007 | 2007 | 2007 | 2007 | 2007 | 2007 | 2007 | 2007 | 8 |
| 2006 | 2006 | 2006 | 2006 | 2006 | 2006 | 2006 | 2006 | 2006 | 2006 | 2006 | 2006 | 9 |
| | | | | 2005 | 2005 | 2005 | 2005 | 2005 | 2005 | 2005 | 2005 | 9 |
| 2005 | 2005 | 2005 | 2005 | 2004 | 2004 | 2004 | 2004 | 2004 | 2004 | 2004 | 2004 | 10 |
| 2004 | 2004 | 2004 | 2004 | 2003 | 2003 | 2003 | 2003 | 2003 | 2003 | 2003 | 2003 | 11 |
| 2003 | 2003 | 2003 | 2003 | 2002 | 2002 | 2002 | 2002 | 2002 | 2002 | 2002 | 2002 | 12 |
| 2002 | 2002 | 2002 | 2002 | 2001 | 2001 | 2001 | 2001 | 2001 | 2001 | 2001 | 2001 | 13 |
| 2001 | 2001 | 2001 | 2001 | 2000 | 2000 | 2000 | 2000 | 2000 | 2000 | 2000 | 2000 | 14 |
| 2000 | 2000 | 2000 | 2000 | 1999 | 1999 | 1999 | 1999 | 1999 | 1999 | 1999 | 1999 | 15 |
| 1999 | 1999 | 1999 | 1999 | 1998 | 1998 | 1998 | 1998 | 1998 | 1998 | 1998 | 1998 | 16 |
| 1998 | 1998 | 1998 | 1998 | 1997 | 1997 | 1997 | 1997 | 1997 | 1997 | 1997 | 1997 | 17 |
| 1997 | 1997 | 1997 | 1997 | 1996 | 1996 | 1996 | 1996 | 1996 | 1996 | 1996 | 1996 | 18 |
Note: This age chart is for BASEBALL DIVISIONS ONLY, and only for 2015.
Download a pdf version of the 2015 Baseball Division Age Chart
---
2015 District 33 Staff Photos




Clay Berry
District Administrator


Dan Esqueda
Assistant District
Administrator


Pete Gregorivic
Assistant District
Administrator &
Player Agent


Sami Kern
Treasurer


Mark Beall
Umpire Consultant


Bob Diosdado
Information Officer


Carol Hill
Secretary &
Coaching Clinic
Coordinator


Steve Taylor
Safety Officer


Josie Thomas
At Large

Olivier Wardenaar
Softball Rep


Bill Owens
Safety Assistants


Shannon Thomas
Assistant Player Agent


Angela Engquist
Events & Programs


David Graham
Schedules

Kendra Swhartz
Score Keeper
---
District 33 Calendar
Take a look a our District Calendar for the lastest news on upcoming events hosted by District 33 and our local leagues. Just click on the header for a more information on each event. Be sure to add our Google Calendar to yours and you'll receive notifications of each of the events below.
---
How to Stop a Bullying Coach
By Patrick Cohn, Ph.D. and Lisa Cohn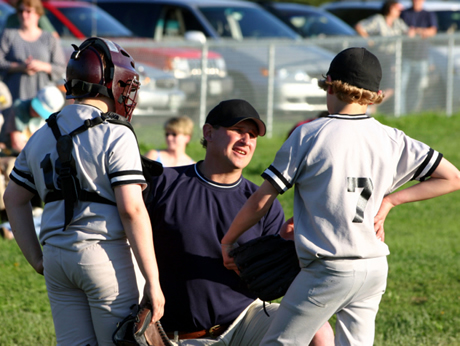 Bullying is a growing epidemic in sports. As sports parents, it's critical for you to be prepared to protect your young athletes. If you think this issue won't ever come up in your kids' sports careers, think again. Bully coaches are the number one topic parents write us about at
Kids' Sports Psychology
.
Have your kids ever had a coach who yelled at, insulted or intimidated them? It's possible they have, but were too embarrassed to tell you. It's important for you to be on the lookout for bully coaches and to take immediate action if you suspect your young athletes are being bullied.
Bully coaches target all kinds of young athletes. They can set their sights on kids who are overweight, small, or who lack confidence, for instance. These coaches also target gifted athletes because they believe their approach will "toughen up" their athletes.
It's important to keep in mind that most volunteer coaches are not trained. Many of them use teaching techniques that their coaches used with them. Some of them don't understand they're acting like bullies. Many coaches will change their behavior if you approach them in an appropriate manner. We've received letters of confession from coaches who say that once they understood how much their words and actions hurt their athletes, they changed their style. More: 6 Tips for Coaching Your Own Child
Whether a coach's bullying is intentional or unintentional, your job as sports parents is the same. If your athletes are teased, excluded or otherwise treated badly by coaches, you need to take steps to help keep their confidence intact, stay focused under adversity, and remain in sports.
The bottom line, for you as parents: Be on the lookout for bully coaches and arm yourself with the information you need to take action.

Stories From the Trenches

The many sports parents who have written us about bullying say their young athletes are teased, harassed, intimidated and threatened by bully coaches. Here's what some sports parents tell us:
"My daughter was bullied relentlessly on her high school gymnastics team by her coach. She was screamed at in front of her entire team after every meet, called names, criticized for everything, including how she talked, how she looked, what she wore. She was hanged in effigy." - Sports Parent
"Our teenage son's football experience has soured because of coaches who do not want their players to have any fun. One practice his coach told him to get in line for a drill and he told the coach his shoulder and arm hurt too much. The coach told him to quit whining over aches and get in line. When my son refused, from that day on their relationship has been bad. Eventually we took him to doctors and he missed the rest of the season." ~ Sports Parent. For more stories from parents visit the Youth Sports Psychology blog.

How Bully Coaches Affect Kid's Experience

Youth coaches are critical to kids' sports experiences. They can influence whether young athletes enjoy sports and want to continue to play. Some coaches get kids fired up about playing sports, while other coaches may discourage kids or take the fun out of sports. A good coach can keep kids' interest in sports alive.
Bullied kids think there is something wrong with them. This deflates them and creates a lack of comfort and security in sports. Often, young athletes' first reaction to being treated this way is shame. They don't want to talk about their experience. They feel as if they somehow caused the coaches to treat them badly.
What's more, bullying can hurt an athlete's confidence—in and out of sports. Sometimes kids say they can't get a bully's negative words out of their heads.
Kids who are bullied experience difficulty focusing on what they should focus on. They sometimes obsess about what a coach might say or do if they make mistakes or do something wrong. The kids are in fear. They focus on the wrong things during sports because they are preoccupied with gaining approval from the coach (or not disappointing the coach). Often they are afraid of how the coach will react if they make a bad move or decision.

Behaviors of Bully Coaches

Bully coaches often yell at, tease, humiliate and intimidate kids. Parents should never underestimate the importance of this type of behavior. It can really hurt kids' self-esteem.
As sports parents it's your job to ensure your athletes are in good hands. Bully coaches do NOT toughen up your young athletes, as they might insist. They don't improve kids' performance, either.
Coaches who bully—either with harsh words or physical harm—can hurt young athletes' self-esteem, undermine their social skills and make it hard for them to trust. In some cases, these coaches can make kids feel anxious and depressed. More: 3 Sports Psychology Tips for Parents and Coaches
What's more, coaches who use such negative feedback are generally focused too much on one thing: winning or turning out elite athletes. They give kids the message that winning is everything. That makes kids focus too much on outcomes—such as the score or win. It can prevent them from reaping the social and emotional benefits of taking part in sports.
Focusing too much on the score or winning also can hurt kids' performance. They often develop fear of failure. That means they stop taking risks and they play too tentatively. That's because they're afraid the coach will yell at them or punish them.

Take Action

Before you even sign your kids up for a team, it's entirely appropriate and reasonable to interview the coach. You should ask potential coaches about their philosophy and how they handle playing time.
More:
Why Coaches Should Have a Parents Meeting
If your young athletes are already part of a team, but don't seem happy with the coach, you need to do some research. Gently ask your kids questions about how the coaches treat the team and watch carefully for how they react.
You might ask other parents what they've seen or heard. Attend games and practices and keep a lookout for signs of yelling, intimidation or physical bullying. Some coaches, for example, will throw balls at kids in an effort to scare them. This shouldn't be tolerated
If you see or hear about a coach who yells at, intimidates or insults kids, you should take action. If you merely sit back and complain, you're part of the problem. Instead, you need to begin by talking to the coach. You can gently suggest that his or her behavior may hurt kids' confidence or self-esteem.
In some cases, you may find that you can't change the coach's behavior. If this happens, you should try talking to a league or school administrator who oversees the coach. If that isn't helpful, consider moving your child to a different coach or team. Staying with the same coach will likely increase your kids' anxiety and hurt their athletic performance and confidence—at a minimum. More: How to Keep a Strong Parent-Coach Relationship
Award-winning parenting writer Lisa Cohn and Youth Sports Psychology expert Dr. Patrick Cohn are co-founders of The Ultimate Sports Parent. Pick up their free e-book, "Ten Tips to Improve Confidence and Success in Young Athletes" by visiting youthsportspsychology.com.
---
What Makes A Nightmare Sports Parent -- And What Makes A Great One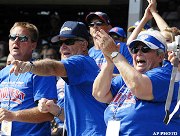 Hundreds of college athletes were asked to think back: "What is your worst memory from playing youth and high school sports?" Their overwhelming response: "The ride home from games with my parents."

With the new baseball and softball season fast approaching, we would like to share with you the following article published on the website " The Post Game." Take a minute and click on the following link: http://www.thepostgame.com//blog/more-family-fun/201202/what-makes-nightmare-sports-parent and see if what type of Little League parent you are?


---
Teaching Life's Lessons
Little League On-Line offers monthly newsletters on safety, coaching, umpiring and general little league issues. From time to time we will share articles that we think would be good for everyone in Distict 33 to read. In the March 2012 newsletter "Fair Ball" is an article written by Bill Carter, Western Region Umpire in Chief, titled "Teaching Lifes Lessons." Please take a moment and click on the following link to read Bill's article: http://www.littleleague.org/Page58860.aspx


---
Special Offer for D33 Families

Flyer:
Mattress By Appointment Flyer


CA DISTRICT 33 is proud to partner with San Diego based
Mattress By Appointment
in an effort to raise money to benefit leagues in our District.
Mattress By Appointment is a factory direct outlet and prices are reduced 50% to 70% lower than other stores. Mattress By Appointment is located at 7128 Miramar Rd., Suite 6, San Diego, CA 92121. For more information please call 619-384-7432.
For every mattress purchased by a D33 family or referral, Mattress By Appointment will donate $25.00 directly to the individual league the family of referral comes from.

Please bring the attached flyer with you and/or make sure to inform them which D33 league you are from when purchasing a new Mattress Set from them!
Here are some of their prices...

Factory Direct Pillowtop Mattress Sets

Twin Sets from $350.00
Full Sets from $400.00
Queen Sets from $400.00
King Sets from $700.00
Made by Serta exclusively for Mattress By Appointment
---