CA District 33 Little League: Welcome
| | | |
| --- | --- | --- |
| | Our District is located in San Diego California and is comprised of 15 leagues. Our area covers parts of San Diego and La Mesa from Balboa Park to Mount Helix from Highway 94 to Highway 52. Please take a look at our League Boundaries Map for further details. | |
Helping young people develop character, discipline and teamwork while maintaining physical
and emotional well being through Little League Baseball.

---
2014 District Wide Board Meeting
When: November 13th 6:30pm - 9:00pm

Where:
Cubberley Elementary School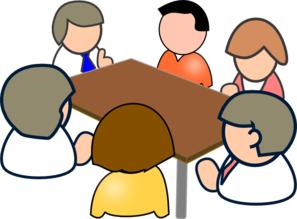 Our annual District Wide Board Meeting will be held on November 13
th
at
Cubberley Elementary School
in Serra Mesa. The address is 3201 Marathon Drive San Diego, CA 92123. The meeting is scheduled to begin at 6:30pm and end by 9:00pm. Each member of every league's board of directors should attend. There will be something for all board members. We will have a general session for the first 45 minutes for everyone followed by breakout sessions for individual groups.
Below is a list of the breakout sessions and who they are intended for:
Coach Coordinator - All Coach Coordinators and Division Reps
Safety - All Safety Officers from each league
UIC - All Umpire in Chiefs from each league
Information Officer - All Information Officers from each league
Player Agents - All Player Agents from each league
Sponsorships - Sponsorship and fundraising board members
Auxiliary - All Auxiliary Presidents and board members involved with this
Treasurer - All treasurer for all leagues
Board Officers - All officers that are not listed above such as President, Vice President and members at large
Important information regarding your areas of responsibilities and duties will be covered. Each breakout session will be lead by a District Staff person responsible for that particular area. You will have the opportunity to network with others that hold your position in their respective leagues. I believe you will find this evening very valuable and a great help and it will help make you successful in your service to our community in Little League Baseball. We are looking forward to every board member attending. Please contact me at llcad33@yahoo.com if you have any questions.

Thank you for being a volunteer,

Clay Berry
District Administrator
Ca District 33
---
2014 Fall Ball Season
Rules: 2014 Fall Ball Rules rev10-18
Schedules: Juniors rev10-18 - Majors - Minors - Caps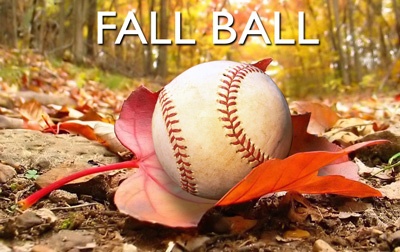 The 2014 District 33 Fall Ball season began on September 14th with the Big Al Jamboree for the lower divisions players. Games will begin on September 21st for all divisions.
Fall Ball is a great opportunity for any player moving up a division or just wanting to improve their baseball skills. The 10 week season will conclude on the weekend before Thanksgiving. Games are generally played on Sunday afternoon.
Fall Ball is a time for training and development of players as well as umpires. Players will learn valuable tools that are important as they move up in a division or are just beginning their baseball careers. We are encouraging all managers to use this time to develop players in different field positions and promote pitching. All players and coaches are expected to enjoy a relaxed atmosphere.
---
Special Offer for D33 Families

Flyer:
Mattress By Appointment Flyer


CA DISTRICT 33 is proud to partner with San Diego based
Mattress By Appointment
in an effort to raise money to benefit leagues in our District.
Mattress By Appointment is a factory direct outlet and prices are reduced 50% to 70% lower than other stores. Mattress By Appointment is located at 7128 Miramar Rd., Suite 6, San Diego, CA 92121. For more information please call 619-384-7432.
For every mattress purchased by a D33 family or referral, Mattress By Appointment will donate $25.00 directly to the individual league the family of referral comes from.

Please bring the attached flyer with you and/or make sure to inform them which D33 league you are from when purchasing a new Mattress Set from them!
Here are some of their prices...

Factory Direct Pillowtop Mattress Sets

Twin Sets from $350.00
Full Sets from $400.00
Queen Sets from $400.00
King Sets from $700.00
Made by Serta exclusively for Mattress By Appointment
---
How to Stop a Bullying Coach
By Patrick Cohn, Ph.D. and Lisa Cohn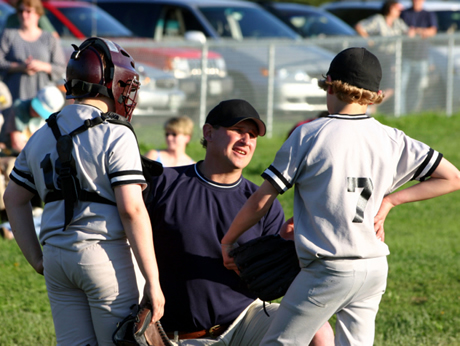 Bullying is a growing epidemic in sports. As sports parents, it's critical for you to be prepared to protect your young athletes. If you think this issue won't ever come up in your kids' sports careers, think again. Bully coaches are the number one topic parents write us about at
Kids' Sports Psychology
.
Have your kids ever had a coach who yelled at, insulted or intimidated them? It's possible they have, but were too embarrassed to tell you. It's important for you to be on the lookout for bully coaches and to take immediate action if you suspect your young athletes are being bullied.
Bully coaches target all kinds of young athletes. They can set their sights on kids who are overweight, small, or who lack confidence, for instance. These coaches also target gifted athletes because they believe their approach will "toughen up" their athletes.
It's important to keep in mind that most volunteer coaches are not trained. Many of them use teaching techniques that their coaches used with them. Some of them don't understand they're acting like bullies. Many coaches will change their behavior if you approach them in an appropriate manner. We've received letters of confession from coaches who say that once they understood how much their words and actions hurt their athletes, they changed their style. More: 6 Tips for Coaching Your Own Child
Whether a coach's bullying is intentional or unintentional, your job as sports parents is the same. If your athletes are teased, excluded or otherwise treated badly by coaches, you need to take steps to help keep their confidence intact, stay focused under adversity, and remain in sports.
The bottom line, for you as parents: Be on the lookout for bully coaches and arm yourself with the information you need to take action.

Stories From the Trenches

The many sports parents who have written us about bullying say their young athletes are teased, harassed, intimidated and threatened by bully coaches. Here's what some sports parents tell us:
"My daughter was bullied relentlessly on her high school gymnastics team by her coach. She was screamed at in front of her entire team after every meet, called names, criticized for everything, including how she talked, how she looked, what she wore. She was hanged in effigy." - Sports Parent
"Our teenage son's football experience has soured because of coaches who do not want their players to have any fun. One practice his coach told him to get in line for a drill and he told the coach his shoulder and arm hurt too much. The coach told him to quit whining over aches and get in line. When my son refused, from that day on their relationship has been bad. Eventually we took him to doctors and he missed the rest of the season." ~ Sports Parent. For more stories from parents visit the Youth Sports Psychology blog.

How Bully Coaches Affect Kid's Experience

Youth coaches are critical to kids' sports experiences. They can influence whether young athletes enjoy sports and want to continue to play. Some coaches get kids fired up about playing sports, while other coaches may discourage kids or take the fun out of sports. A good coach can keep kids' interest in sports alive.
Bullied kids think there is something wrong with them. This deflates them and creates a lack of comfort and security in sports. Often, young athletes' first reaction to being treated this way is shame. They don't want to talk about their experience. They feel as if they somehow caused the coaches to treat them badly.
What's more, bullying can hurt an athlete's confidence—in and out of sports. Sometimes kids say they can't get a bully's negative words out of their heads.
Kids who are bullied experience difficulty focusing on what they should focus on. They sometimes obsess about what a coach might say or do if they make mistakes or do something wrong. The kids are in fear. They focus on the wrong things during sports because they are preoccupied with gaining approval from the coach (or not disappointing the coach). Often they are afraid of how the coach will react if they make a bad move or decision.

Behaviors of Bully Coaches

Bully coaches often yell at, tease, humiliate and intimidate kids. Parents should never underestimate the importance of this type of behavior. It can really hurt kids' self-esteem.
As sports parents it's your job to ensure your athletes are in good hands. Bully coaches do NOT toughen up your young athletes, as they might insist. They don't improve kids' performance, either.
Coaches who bully—either with harsh words or physical harm—can hurt young athletes' self-esteem, undermine their social skills and make it hard for them to trust. In some cases, these coaches can make kids feel anxious and depressed. More: 3 Sports Psychology Tips for Parents and Coaches
What's more, coaches who use such negative feedback are generally focused too much on one thing: winning or turning out elite athletes. They give kids the message that winning is everything. That makes kids focus too much on outcomes—such as the score or win. It can prevent them from reaping the social and emotional benefits of taking part in sports.
Focusing too much on the score or winning also can hurt kids' performance. They often develop fear of failure. That means they stop taking risks and they play too tentatively. That's because they're afraid the coach will yell at them or punish them.

Take Action

Before you even sign your kids up for a team, it's entirely appropriate and reasonable to interview the coach. You should ask potential coaches about their philosophy and how they handle playing time.
More:
Why Coaches Should Have a Parents Meeting
If your young athletes are already part of a team, but don't seem happy with the coach, you need to do some research. Gently ask your kids questions about how the coaches treat the team and watch carefully for how they react.
You might ask other parents what they've seen or heard. Attend games and practices and keep a lookout for signs of yelling, intimidation or physical bullying. Some coaches, for example, will throw balls at kids in an effort to scare them. This shouldn't be tolerated
If you see or hear about a coach who yells at, intimidates or insults kids, you should take action. If you merely sit back and complain, you're part of the problem. Instead, you need to begin by talking to the coach. You can gently suggest that his or her behavior may hurt kids' confidence or self-esteem.
In some cases, you may find that you can't change the coach's behavior. If this happens, you should try talking to a league or school administrator who oversees the coach. If that isn't helpful, consider moving your child to a different coach or team. Staying with the same coach will likely increase your kids' anxiety and hurt their athletic performance and confidence—at a minimum. More: How to Keep a Strong Parent-Coach Relationship
Award-winning parenting writer Lisa Cohn and Youth Sports Psychology expert Dr. Patrick Cohn are co-founders of The Ultimate Sports Parent. Pick up their free e-book, "Ten Tips to Improve Confidence and Success in Young Athletes" by visiting youthsportspsychology.com.
---
What Makes A Nightmare Sports Parent -- And What Makes A Great One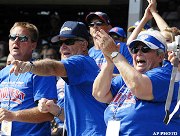 Hundreds of college athletes were asked to think back: "What is your worst memory from playing youth and high school sports?" Their overwhelming response: "The ride home from games with my parents."

With the new baseball and softball season fast approaching, we would like to share with you the following article published on the website " The Post Game." Take a minute and click on the following link: http://www.thepostgame.com//blog/more-family-fun/201202/what-makes-nightmare-sports-parent and see if what type of Little League parent you are?


---
Teaching Life's Lessons
Little League On-Line offers monthly newsletters on safety, coaching, umpiring and general little league issues. From time to time we will share articles that we think would be good for everyone in Distict 33 to read. In the March 2012 newsletter "Fair Ball" is an article written by Bill Carter, Western Region Umpire in Chief, titled "Teaching Lifes Lessons." Please take a moment and click on the following link to read Bill's article: http://www.littleleague.org/Page58860.aspx


---
2014 District 33 Staff Members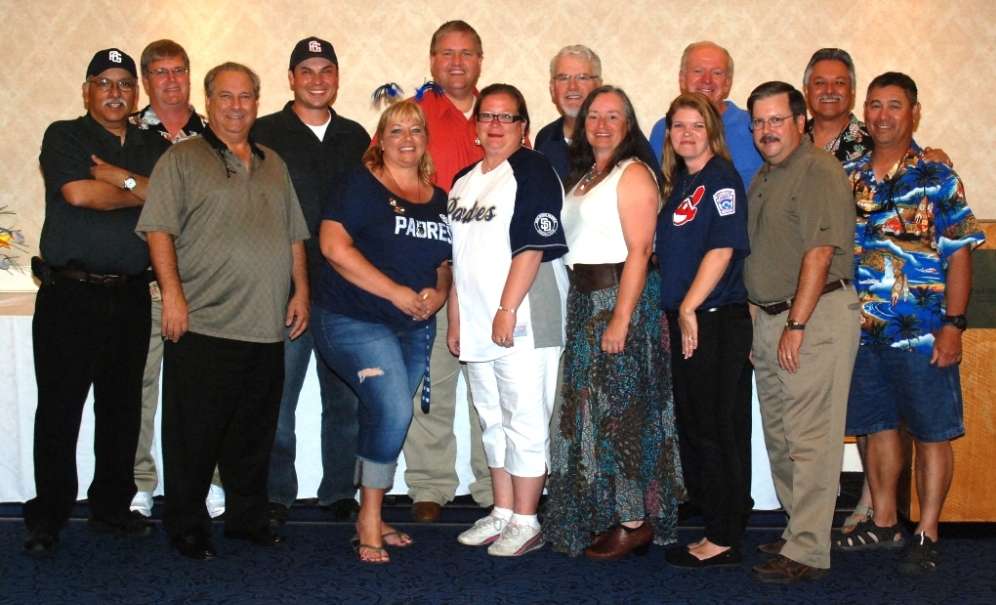 (left to right) - Bob Diosdado, Steve Taylor, Pete Gregorivic, David Graham, Angela Engquist, Tom Anglim, Carol Hill, Clay Berry, Sami Kern, Josie Thomas, Bill Owens, Mark Beall, Dan Esqueda and Olivier Wardenaar (not pictured) - Shannon Thomas and Kendra Swhartz
---