Delray Beach American Little League Baseball: League Boundary Map
Delray Beach American Little League BOUNDARY MAP
NEW LITTLE LEAGUE RULING (Effective 2014 Season):
School Boundaries are now effective! If you attend a School within our League's Boundaries, you will now be able to register with our League! Yay!!!!
PLEASE MAKE SURE TO CHECK THE LEAGUE'S BOUNDARIES BEFORE REGISTERING ONLINE! MAKE SURE YOU ATTEND A SCHOOL OR LIVE WITHIN OUR BOUNDARIES!
The Delray Beach American Little League's Boundaries encompass Lake Ida Road to the North, US 1 to the East, SW 10th Street to the South, and Military Trail to the West.
If your residence is located within these boundaries, your child may register with our League. (Please see the map below)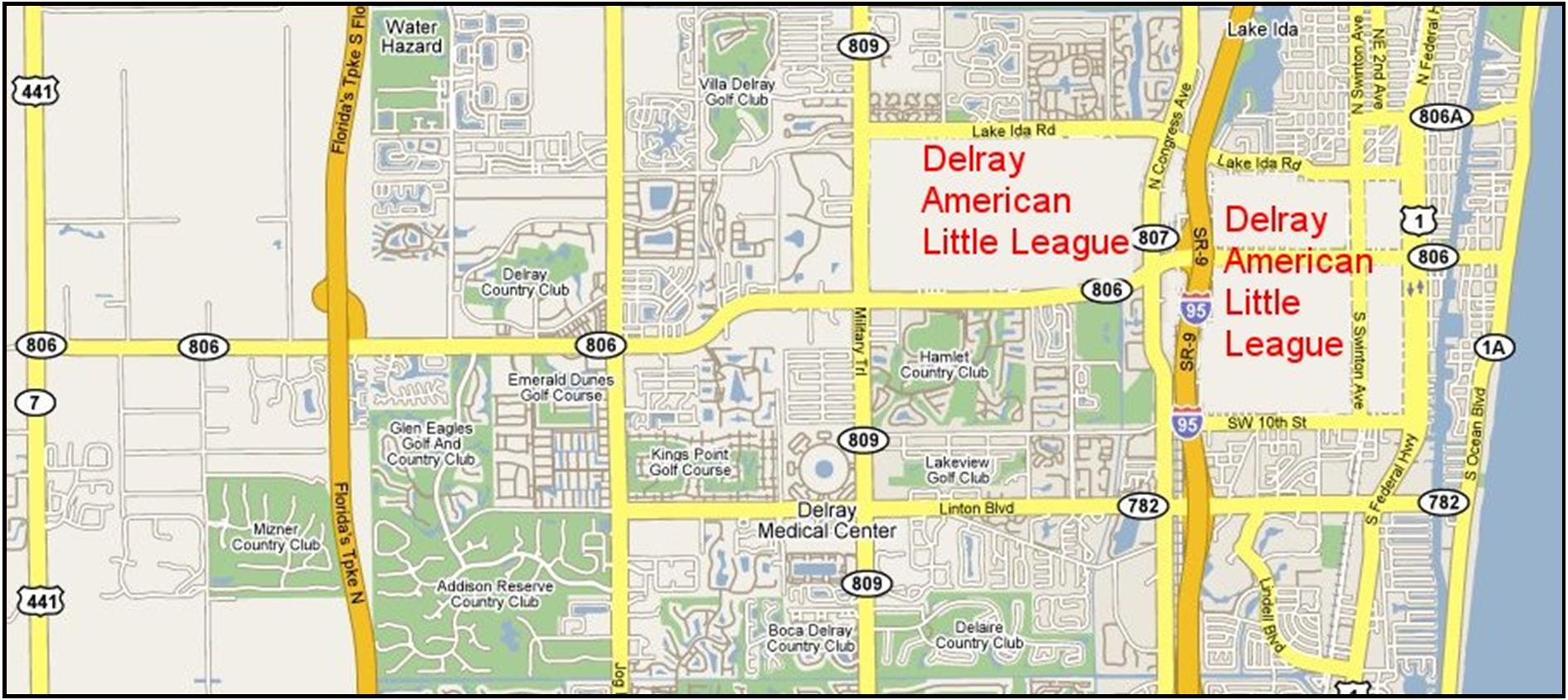 Official League Boundary Map