DeFuniak Springs Little League: Welcome
2015 Defuniak Springs Little League Opening Day is Saturday April 4th

---
Player Registration Packets are available online, look under "Handouts" or click here
---
DeFuniak Springs Little League
is a Tobacco Free Park!!!!!
---
please visit our internet sponsers and thank them for their support: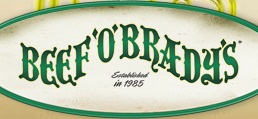 ---
Volunteers are NEEDED!!!!!!!
Volunteers are needed to help in the concession stand and umpire the pitching machine games. DeFuniak Springs Little League is a non-profit organization operated by volunteers only. Without everyone pitching in to do their part, there will not be a league for our kids to enjoy.
You do not need prior experience to be an umpire; we will equip and train you in what you need to do to be a quality umpire.
Please fill out the Parent Volunteer Form and turn it in to a board member or press box. Be sure to mark where you are willing to help out.
Parents and coaches of Tee-ballers, umpiring the pitching machine games is a great way for you to learn the next level your child will be participating in.
Thanks
---
Little League has banned many composite bats. This is not a DeFuniak Springs Little League decision but rather Little League as a whole, which is the governing body of DeFuniak Springs Little League. The DFLL board will be meeting Tuesday night to discuss this issue and how it effects our league. Please monitor this site for more information.
---
Why Must I Fill Out A Volunteer Form?
Any adult working directly with the children in DeFuniak Springs Little League must complete and submit a new Volunteer Form for each new baseball season; regardless of your past history of participation in the league. For more information as to why, please click HERE.
---
Parents: Please download and read What Parents Should Know About Little League Insurance so you will understand how your child is covered in the event of an injury
---
Need to contact us?
Mailing Address: PO Box 1795
DeFuniak Springs, FL 32435
Or find us at the park at the end of South 25th Street next to West DeFuniak Elementary School. We are always available for any questions or concerns!